A new year brings so many new ideas, new plans, new goals, new everything! With the end of the year just around the corner, I'm sure most of us are starting to come up with those new year's resolutions for the next year already. I bet some of the Type A personalities might even have their new goals already planned out on paper and are ready to get started.
Some people might be planning out their new workout that they swear they are starting on the first Monday of the year, learning to cook healthier, or prepping their tools to practice their D.I.Y. skills around the house. However, there are many things that people just cannot take on themselves, no matter how many YouTube videos they swear they have watched.
1. RIGHT NOW -
50% - 70% Off Specimen Trees

- WHILE THEY LAST!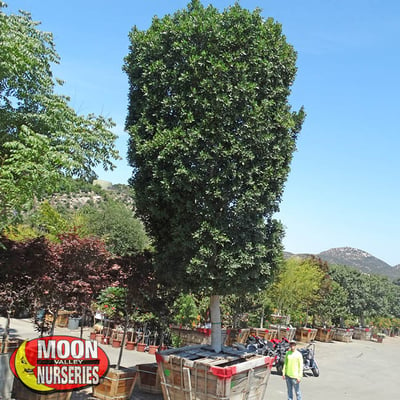 Right now, while they last, we are offering huge deals on some of our biggest trees. Come in and see which Specimen trees are perfect for your yard. Our Specimen trees range from 6 – 40 years old and have all been grown in our tree farms in Arizona and California. We have taken the best care of these trees from the day they were seeded, and they are ready for their forever home! Because we are the direct growers, we can pass savings on to you; 50% to 70% off to be exact!
Because of our amazing weather, the winter does not slow us down when it comes to our yards. This is still a great time to plant new trees in your yard. Specimen trees are perfect for planting right now because of their strong root ball system. They are also great to plant in landscapes and will make the yard look more mature overnight!
2.
Contact

A Moon Valley Designer Today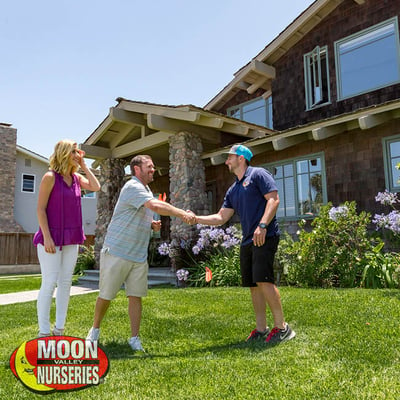 Landscape design and landscaping installation is one of the hardest projects to try to take on by yourself because there are so many things to consider such as:
choosing the right plants and trees for your home,

which areas get the best sun,

how to fix bad soil,

how to set up a watering system,

which watering system is the right system,

... And so many more!
Moon Valley Nurseries is the only nursery around that can handle every aspect of the design process for our clients from start to finish. We have designers at every location with the knowledge and experience to take your dream yard and turn it into a special outdoor retreat, whatever your needs might be!
Not only do we offer design services from planning to planting, we also have our own crew of professional planters and nursery pros to carry out each part of the design process. For your convenience, we can work directly with any other parties involved, such as contractors or H.O.A.'s, so you have less to worry about and less to do.
3. Moon Valley
Free Planting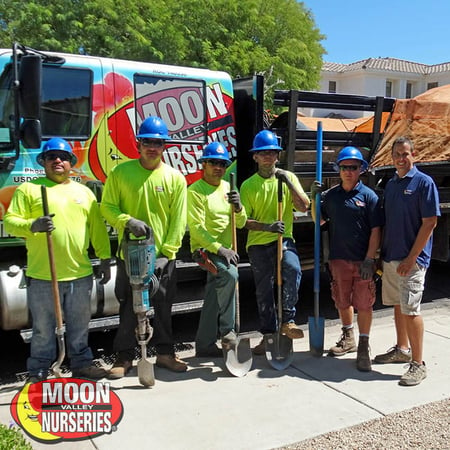 One of our most popular services we offer every client that comes in is our Moon Valley Free Planting (#Freeplanting). This service is completed by Moon Valley planting pros, which means they know exactly what your design plan is and should be. They also have instant access to any, and all, designers and managers involved so that the final steps are done right.
When you take advantage of our free planting, we are not just digging a hole, throwing a tree in, and calling it a day. Our planting crew makes sure that every plant install is carefully measured, that the soil is healthy, that the plants are installed with proper soils and nutrients, and the yard is put back together better than before!
THE MOONIE COMMUNITY
With 2018 almost at an end, we like to look back on all the designs we made and landscapes we transformed all over Arizona. We are truly grateful for our amazing clients that we have met this year and every year before. It is amazing to be able to drive around the Phoenix area and see yards we designed 20 years ago still looking beautiful!
What are your landscape goals for the new year? Let us know below. We love hearing about new design ideas or fun projects you completed in 2018. We also love seeing them, so make sure when you are posting pictures on Facebook and Instagram that you tag us too!