Complete Your Purchase Before the Holidays!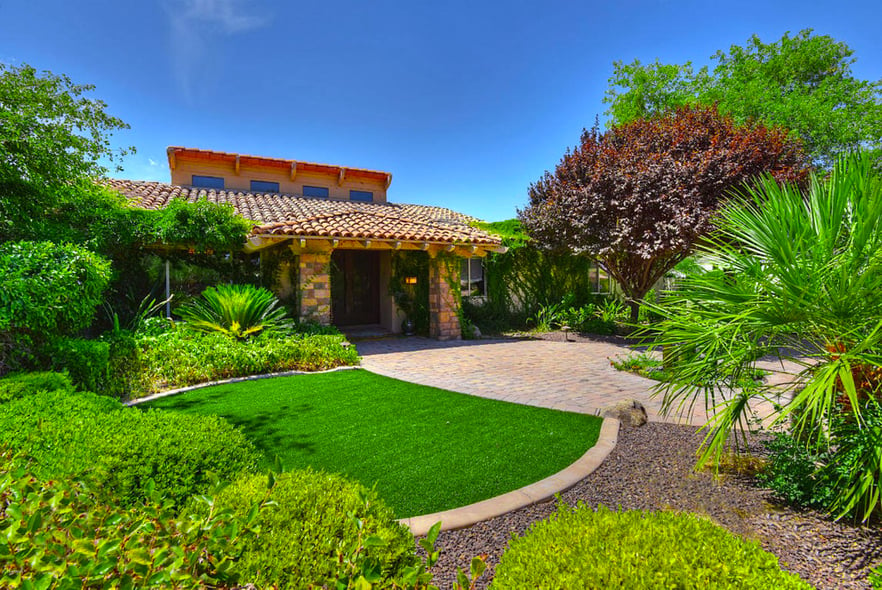 Is a new and beautiful landscape the number one thing on your holiday wish list? Do you dream of a beautiful yard that you can be proud of showing to your neighbors and family? We've got good news! We offer financing to fit your needs so that you can complete your whole purchase before the holidays! An instant landscape awaits, and with Moon Valley Nurseries it's more affordable than you might think!
Why Use Our Financing
We get it. It's not so easy to part with so much of your hard-earned money. The thing is, you really want to make your dream landscape a reality. After all, investing in your home is always smart, and a beautiful yard is a sure-fire way to increase property value! You can finance through the GreenSky program, and with credit limits up to $55,000, you can quickly and easily transform any size yard! And what makes this avenue even better is that you can make payments over time. Through GreenSky, we offer two options so that you can pick the plan that is right for you, making monthly payments that you can afford!
Funding a home improvement project via GreenSky allows you to conserve your money and your equity. And unlike many credit cards, funding a project with us means you can typically get a lower interest rate. In fact, we are now offering 12 months special financing with approved credit on any purchases of nursery product of $499 or more! Ok! So now that you went through the quick and easy application process and you've been approved, you don't need to wait to get the planting started! Finance your order, and you can get your trees planted at the right time of the year! This includes the big trees that provide shade, beauty, and help create an instant landscape that will make your home the envy of the neighborhood! Keep smiling because you'll have that immediate landscape that yields instant gratification and do it without breaking the bank!
Tip: Nothing is due at signing!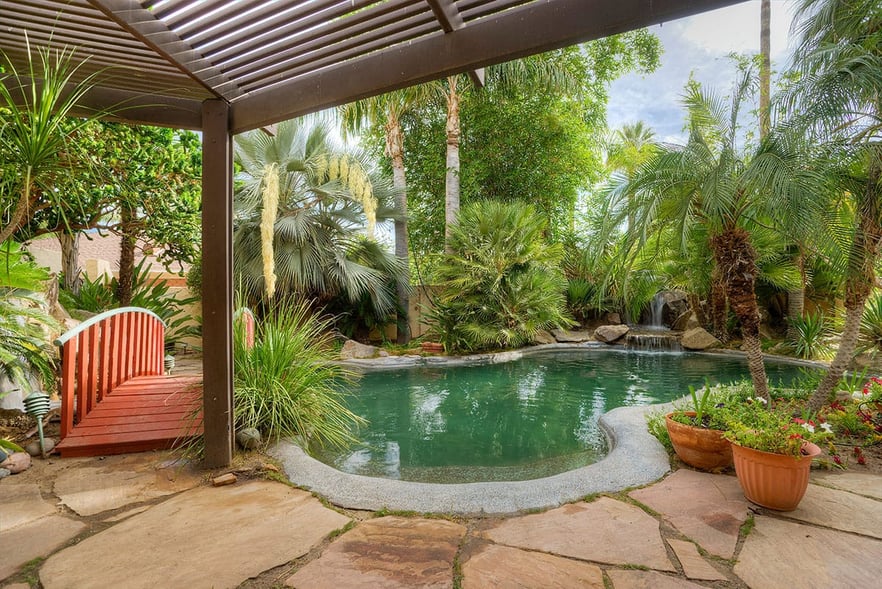 An Instant Landscape Is Easy with Our Package Deals!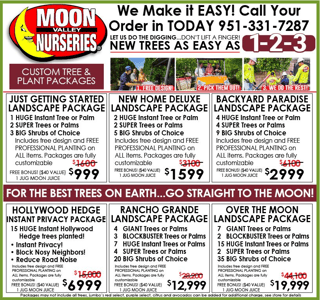 Thanks to our package deals, it cannot get any easier to get an instant landscape today! You may have seen our packages as part of our direct mailers or perhaps you've seen our colorful ads in the newspaper with a variety of amazing package deals. Haven't you seen them? Well, maybe you missed it. That's ok because you can always click on our specials tab on the left side of our website, and doing this will also show you the incredible package deals catered to where you live! We've got you covered with the best package deals in town, whether you live in Arizona, California, or Nevada! And, you can always create your own personalized custom package deal, and our landscape design experts and nursery professionals will be glad to help! We've got HOA packages for our Arizona customers too (for the communities of Mountain Bridge, The Village, and Blackstone)! Once you've been approved, our package deals are waiting to be installed in your yard by our professional planting crew!
Free Landscape Design Consultations at Our Nurseries!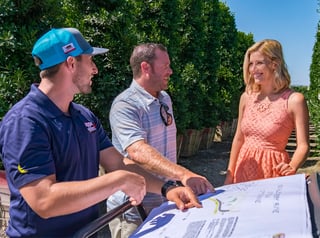 Did you visit one of our huge nurseries and fall in love with our vast selection of high-quality trees and plants? It's easy to do, after all, we are the growers, and we can assure that our premium quality trees, palms, succulents, and other plants are far above and beyond anything you'll find at any other nursery. So now that you went through the quick and easy application process and you've been approved, you can dream big! Maybe while you were admiring our vast selection, you started to think of landscaping designs and how you just need a little more help in turning those ideas into a reality. Well, you can take advantage of our free landscape design consultation at any of our nurseries! In fact, our professional landscape designers will virtually hold your hand through the entire process!
With quick and easy financing within reach, you are just days from turning your dream landscape into a reality. See, with Moon Valley Nurseries and our easy financing options, wishes do come true!