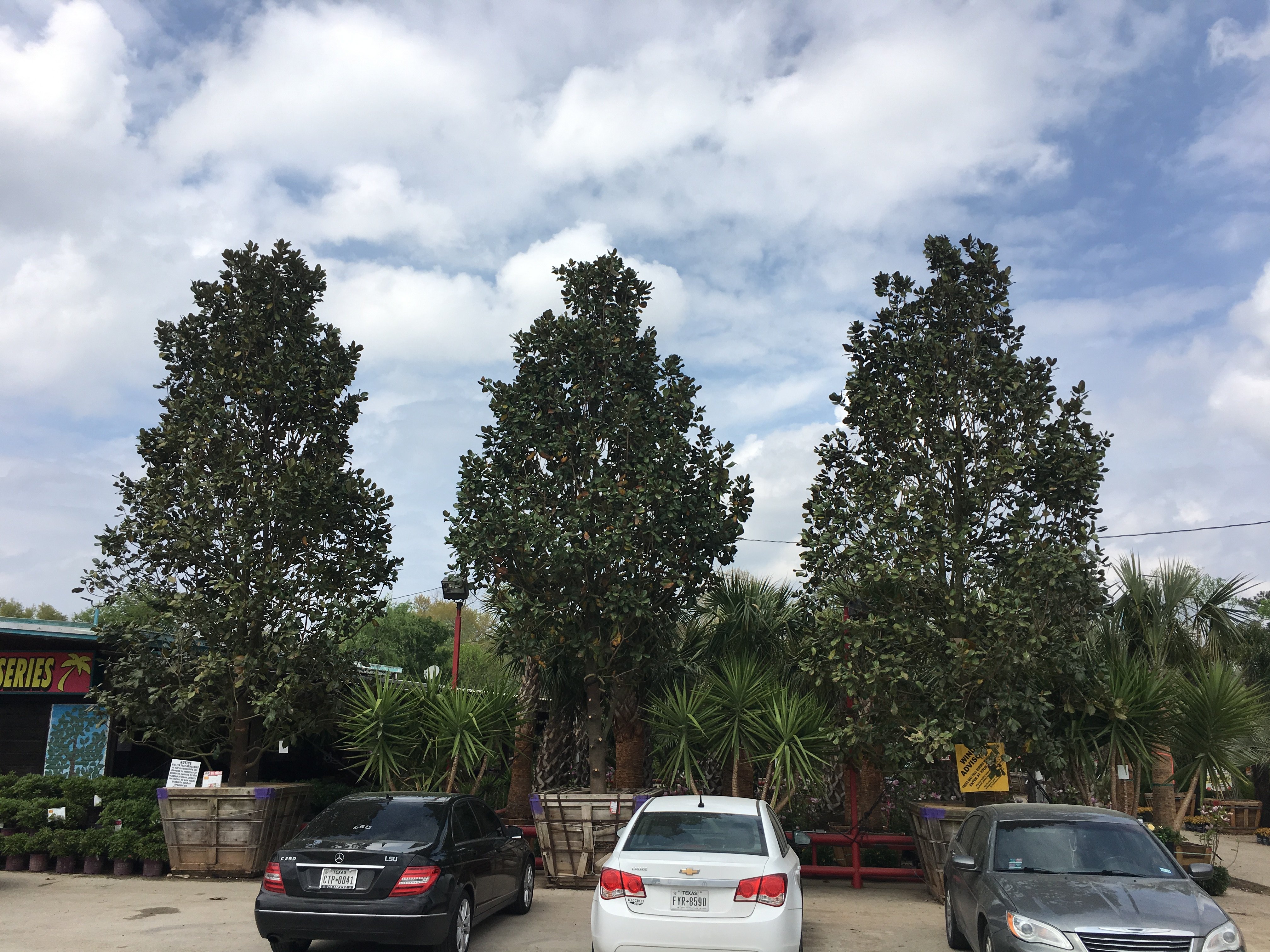 Moon Valley Nurseries is proud to be a part of the Texas landscape! We take pride in offering property owners the biggest and most beautiful trees and plants that can increase the value and add curb appeal to any Texas size yard. Perhaps you are new to the Moon Valley Nurseries experience. Well, our customers rave about our VIP service and that we have the best selection of trees and plants anywhere – at the lowest prices!
We value-engineer our products so that our customers can get the bigger trees at the best price. For instance, our 15-gallon trees are bigger than anyone else's 24-gallon trees! We save you money and can help you create an instant landscape by doing all the work necessary, too. We have a team of professional landscape design specialists and a hard-working planting crew that can build your dream landscape with the best trees on earth!


Quality, Price, Service – Moon Valley Nurseries Always Saves You Money!
The World's Best Selection of Specimen Trees, Palms, Shrubs, and Other Plants
We Are the Grower!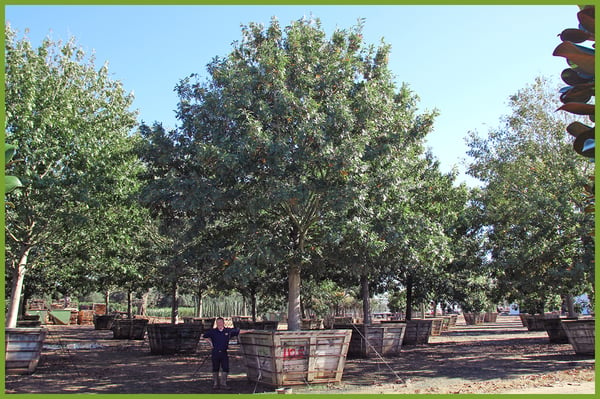 Your first visit to any of our nurseries is bound to be a memorable one, whether you visit our location in Conroe, Katy, Sugar Land, or Spring. We have the specimen shade trees you want, and they are ready to create instant shade in your yard right now. It is summer after all, and our majestic shade trees, such as our beautiful selection of Oak tree specimens, can help create a much more comfortable outdoor space and help to create life-long memories. We have the biggest and most beautiful specimens on the market, no matter what you are looking for.
We also need to mention our incredible Glen Flora Farms operation. This amazing location features over 200 acres of Texas' largest container grown trees. Glen Flora Farms has been custom-growing Texas favorites such as Cathedral Oak, Chinese Elm, Cypress, Japanese Maple, Chinese Pistache, and more for over 36 years. We continue the tradition of growing only the highest-quality trees available today. All our trees are custom-grown in our local climate so that they will thrive in Texas.
If you are looking to create a tropical oasis, you have come to the right place! We have an incredible selection of palms that thrive in Texas, ready to help bring the look of the tropics to your landscape. Visit your nearest nursery and purchase the best-looking and highest-quality Resort Style Date Palms, Piru Queen Palms, Mexican Fan Palms and more!
We believe that the perfect yard always starts out with privacy. As your privacy hedgequarters, we grow and plant the hedges that can create a private yard. Our mature specimen hedges can create plenty of shade, too! We take pride in growing the things that add beauty and value to yards and properties throughout Houston and beyond. Did you know that we custom-grow our trees and other plants longer than any other nursery, and we guarantee our products? It's true!
We offer wholesale prices to the public, so we save you money, too. We value engineer our products, so you get the absolute best tree at the lowest price! We want our customers to save money because we want to help beautify the state of Texas with our custom-grown trees that thrive here!
Once you experience Moon Valley Nurseries, you will soon find that no other nursery can match the quality of our trees and our services. We are the grower, wholesaler, and retailer that grows hundreds of thousands of trees, palms, shrubs, and other plants. We are the grower of everything! We want every person to enjoy a beautiful new yard which is why we grow the best and biggest trees for our customers!
Landscape Design Specialists
Your dream yard is as easy as 1-2-3. Visit us and speak with our landscape design specialist, it's free at the nursery! Also, if you can't make it to one of our nurseries, you can always call us, and we will be glad to help you create your dream yard. Experts agree that one of the best ways to increase property value is with a beautiful new landscape. The great thing about a new landscape is that unlike an interior design remodel, plants and trees never go out style. Trees and plants grow fuller and more beautiful as they mature! We are the only choice for your landscape project.! Allow our team to help you create the landscape you have always wanted, using the best, value engineered trees and plants on the planet!
Free Planting – You Buy It, and We Plant It!
Why dig if you don't have to? With our free professional planting services, you don't have to dig any holes or get your hands dirty. Allow our experienced planting crew to do the work! Our "You Buy It, and We Plant It" is a service that no other nursery can touch! Our team will deliver, dig the holes, install the trees, shrubs and other plants in the proper location, and ensure that it will thrive in your landscape. We guarantee the work we do. It really is that easy!
Easy Financing!

It can be hard parting with your hard-earned money. We get it, which is why we offer easy financing. We offer 12-month zero interest financing on approved credit via Green Sky. Financing is an excellent way for our customers to have their dream yard - pay over time. Handpick the perfect specimen Live Oak trees, Magnolia, Crape Myrtle, Japanese Blueberry, Date Palms and when you fund a project with us. You can typically get a lower interest rate compared to many other credit cards. Your dream yard is possible!
Visit Moon Valley Nurseries today and allow us to help you create the perfect yard with the perfect trees! Plus, while you are here, be sure to pick up our top-quality fertilizers which are formulated for the Texas soil! Our Moon Valley Nurseries locations are worth the visit no matter where you are traveling from! We look forward to showing you the Moon Valley difference!