Back to main Blog
Luke Kalawsky
Luke Kalawsky has a passion for all things trees, plants, and landscape design. He has designed numerous landscapes as the head designer in the Surprise, Arizona region until he became a manager of our Central Phoenix Nursery. He now dedicates his knowledge, expertise, and creative capabilities to help the masses discover how to design, plant, and maintain their landscapes with his writings.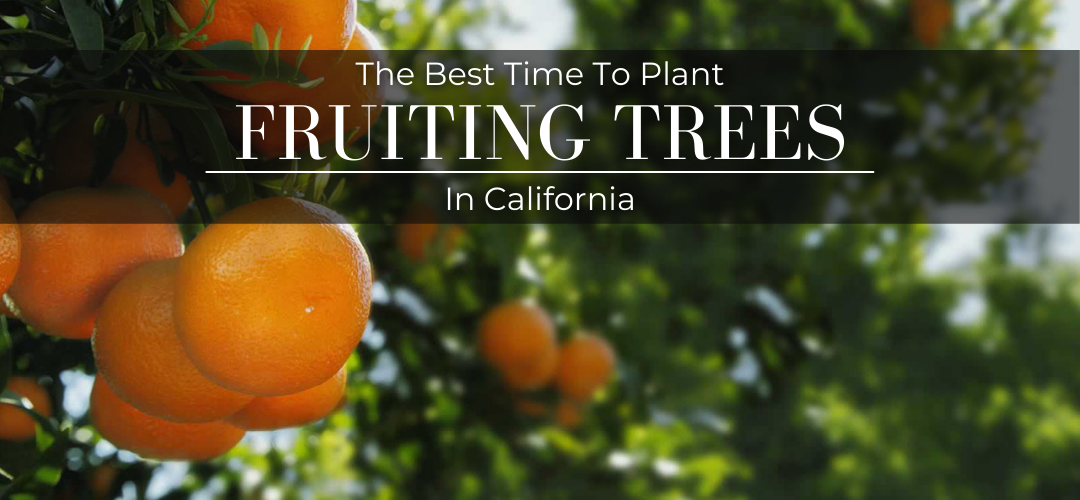 A common question our nursery pros are asked at our California nurseries is when is the best time to plant fruit and citrus trees? Luckily, the answer is pretty simple, and fruit and citrus trees have more advantages than you might realize. Read on to learn the best time to plant fruit and citrus in California as well as a little known secret that makes these trees one of the best things to plant in your yard!
THE BEST TIME TO PLANT FRUIT AND CITRUS IN CALIFORNIA
The answer to this common question is simple: before the tree flowers. To get the best crop of fruit in the first year, you want to plant your trees before the blooms have set. This ensures your trees have time to establish in the yard and once they bloom, they have acclimated and are ready to produce a gorgeous harvest of juicy fruit or citrus!
If you plant your fruiting trees after the flowers have set, your trees will drop their blooms to focus on root growth and becoming accustomed to your yard. This means you could end up waiting a whole season before you get a harvest from your trees. Many of our fruiting trees are just about to begin blooming, making right now the best time to get them planted in your yard!
AVOID TAXES WITH CITRUS AND FRUIT TREES!
One of the best parts about living in California is all the wonderful plant life we can grow here. A massive perk of planting fruit and citrus trees in particular is that you are exempt from paying sales tax on them! You could have your yard entirely designed with citrus and fruit trees and not pay a dime in sales tax on the whole landscape!
Our expert landscape designers will put together an incredible design using Olive, Citrus, and Fruit trees, as well as Date Palms for your tax-free yard. All of it will planted by our professional planting crews, and you can enjoy fresh, tasty fruits from your own landscape and have the satisfaction of avoiding sales tax on any of it!