Back to main Blog
Luke Kalawsky
Luke Kalawsky has a passion for all things trees, plants, and landscape design. He has designed numerous landscapes as the head designer in the Surprise, Arizona region until he became a manager of our Central Phoenix Nursery. He now dedicates his knowledge, expertise, and creative capabilities to help the masses discover how to design, plant, and maintain their landscapes with his writings.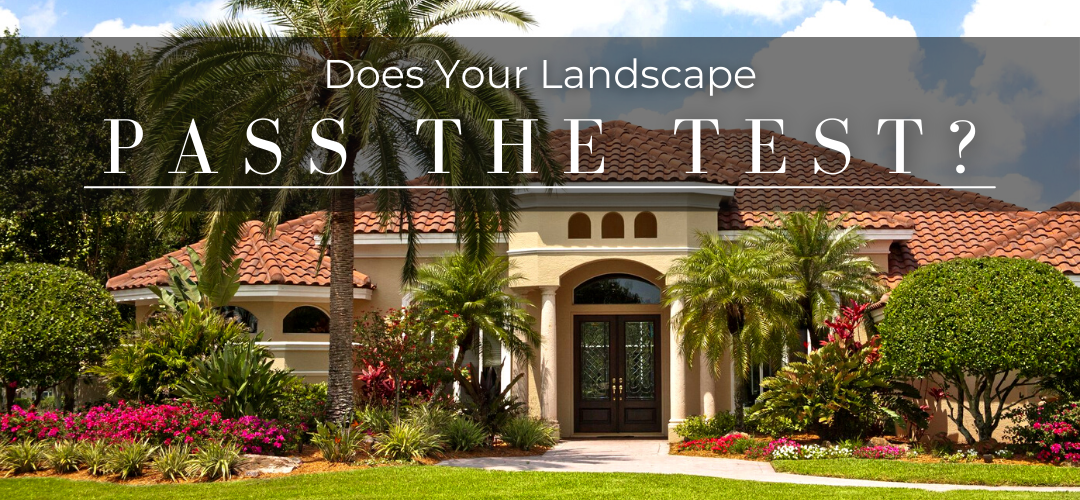 A well-designed landscape accomplishes several things. It first and foremost achieves any desired goals you may have in your yard. These can include creating shade, privacy, or adding color. A great landscape design will achieve these goals while also being visually pleasing and following your chosen landscape style.
How does your landscape currently hold up to this test? Let's take a look at how these building blocks of landscape design come together in your yard and find out!
ACHIEVING DESIGN GOALS
When you are deciding on how to landscape your yard, the first question you must ask is, "What am I looking to accomplish with my landscape?" Many homeowners desire shade, privacy, and some color in their yard.
When you look over your yard, are you getting enough shade over warmer areas of the home such as windows or doors? If you have a pool or patio you like to spend time in, having a few shade trees to cool the area allows you spend more time enjoying that part of your yard. Take note of these areas to make sure you are getting enough shade there.
RELATED: You can find the top shade trees to plant here!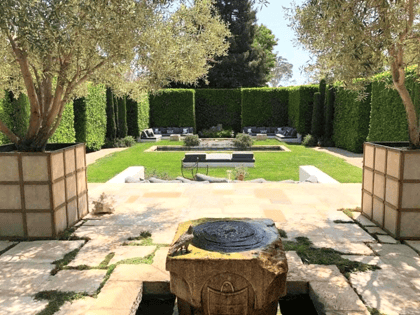 There may be neighbors' windows within plain sight of your backyard or a busy street near your home. Is there thick hedge material that can screen out those unwanted sights or sounds? Filling in these areas with lush, full hedges will block out any unpleasant noises or views while also keeping those areas of your yard nice and cool. Just be careful to avoid any gaps in your privacy hedge!
For the best privacy hedge material for our area, check out our Ultimate Guide to Privacy Hedges.
If you wanted color in your landscape, you'll want to take note of whether or not your flowering trees and plants are blooming as frequently as you would like, and are they planted in area of the yard where they can perform best? Dependent on the variety, flowering trees and plants bloom at different intervals during the year, and like certain levels of sun exposure, watering, and fertilization to give the best coat of blooms. Knowing these details and applying them to your flowering trees and plants in the yard will ensure you get the best color you can from your landscape.
To learn more about the best flowering trees or our climate, click here!
LAYERING AND INTEREST
Another aspect of making sure your landscape passes the test of a great design is to make sure there are clearly defined layers. Layering within landscape design is the process of creating depth and interest by placing trees and plants according to their size in relation to the focal points within the yard. In other words, layering is making sure your bigger trees and plants are near the back of the design and your smaller plants are closer to the front. This forms a texture to the yard and generates incredible appeal to the landscape.
Designing your landscape with a layered approach will cause your yard to feel more lush, and give a sense of incredible depth that will set it apart from other homes in your neighborhood. This can be a tricky technique to incorporate while also accomplishing the goals you want your landscape to achieve, but the end result is always worth it.
RELATED: See our post on landscape layering here to learn more about this powerful design technique!
STAYING IN THEME
Lastly, a yard looks complete, uniform, and excellent when designed around a landscape style. You may love the idea of a tropical oasis with palms, tropical flowers, and trees with large, deep green leaves. Many homeowners love a Tuscan style, with its graceful array of Olive trees, Mediterranean native palms, and tidy shrubs and fruiting trees. Others prefer a more Modern design, with sharp lines and immaculate form, piecing together clean palms and trees, agaves, and topiaries to form a work of art in their landscape.
Whatever your preferred theme, it is important to work with trees and plants within your chosen design style to ensure your yard looks put together and beautiful, rather than a mix and match of unassociated trees and plants. Check out our Landscape Style Guides to see the tree and plant palette for your preferred style!
OUR DESIGNERS ALWAYS PASS THE TEST
Putting all this thought into creating a landscape that meets your goals, has interest and depth, while also adhering to your chosen design style is a daunting task. Luckily, our professional landscape designers have years of experiencing doing exactly that, and we have imagined, designed, and planted thousands of yards across the Southwest that bring joy to every homeowner we have worked with. If you are unsure if your landscape passes the test, schedule a free design consultation with your local landscape designer and they will make sure it does!