Back to main Blog
Luke Kalawsky
Luke Kalawsky has a passion for all things trees, plants, and landscape design. He has designed numerous landscapes as the head designer in the Surprise, Arizona region until he became a manager of our Central Phoenix Nursery. He now dedicates his knowledge, expertise, and creative capabilities to help the masses discover how to design, plant, and maintain their landscapes with his writings.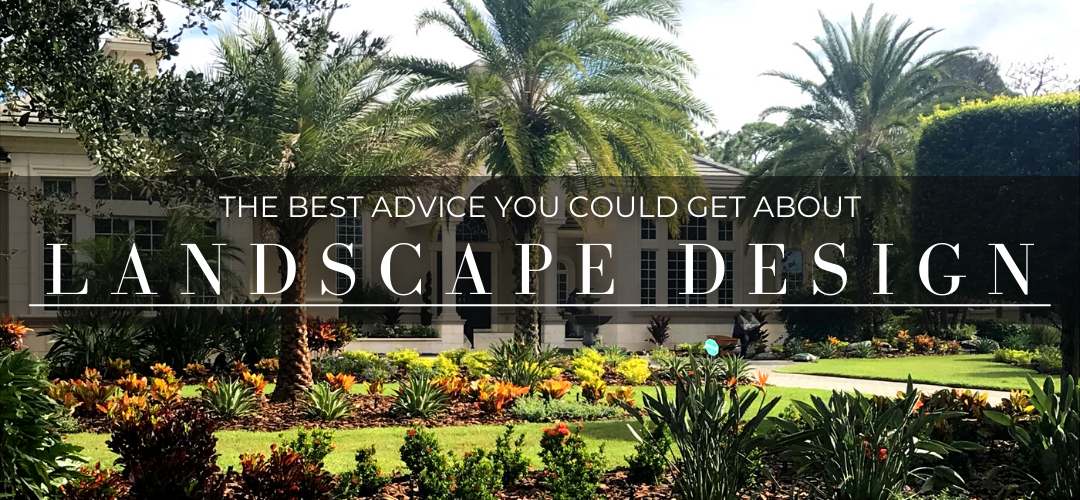 When looking to upgrade your home's landscape, or create a beautiful landscape from a blank slate, there are a lot of factors for you to consider. You will first need to decide what style you enjoy and what goals you want your landscape to accomplish. You might get inspiration from landscape ideas on the internet and know you want things such as more shade in your front yard and privacy for the backyard.
From there, things become a bit more complicated. You have to choose trees and plants that fit into your selected style while also aligning with the other tasks you want your landscape design to achieve.
You need to make sure the shade trees you plant are placed properly in relation to the home and have a full enough canopy to provide your desired level of shade. Your choice for privacy hedge material will need to be thick enough to create a suitable privacy screen. Maybe you also want trees or plants in the yard that flower and need to know which varieties bloom the color you want.
RELATED: See our top Shade Trees here and our best Hollywood Style Hedges™ here!
You will need to know which trees and plants fit your preferred level of care and maintenance, as well as ensure they can handle the levels of sun exposure in the different areas of your yard.
This is the part of landscaping that goes beyond the idea and into the design, and this is where it can get overwhelming. Many homeowners are unsure of how to proceed from here properly, and that is where the best advice you could get in landscape design comes in.

GET A PROFESSIONAL'S EYE ON YOUR YARD
Having a professional landscape designer come alongside you and guide you in envisioning your dream landscape presents several incredible advantages.
Every home is different and while finding inspiration and ideas from wonderfully designed yards is a great way to discover what you like, you will probably have to modify some of the ideas a bit to incorporate those concepts into your yard.
An expert landscape designer will be able to take the parts you love from the landscapes that inspire you and adapt them to work in your yard while making it something fresh and uniquely yours!
A professional designer will give advice on the best trees and plants to meet your goals as well. When you need more shade in the yard, they will select a palette of fast-growing shade trees for you to choose from that complement your style. They will recommend the best hedge material to use as privacy or noise screens.
An experienced landscape designer will also be able to ensure that all the trees and plants in the design work with each other thematically while also following similar watering schedules, care needs, and required sun exposure.
HOW TO FIND AN EXPERT LANDSCAPE DESIGNER
Luckily, finding a landscape designer that will provide professional advice at an affordable rate is easier than you might think. Moon Valley Nurseries has dozens of experienced designers that give FREE landscape design consultations.
We've been growing the best trees and plants on earth for the past 25 years and counting, and our skilled designers love producing gorgeous landscapes with thousands of trees and plants in our impressive inventory.
For further questions and to schedule your free design consultation, you can get in touch with your local designer here!

TIE IT ALL TOGETHER WITH PROFESSIONAL PLANTING
Moon Valley Nurseries doesn't just have the best designers and inventory, we also have incredible planting crews that plant hundreds of trees and plants every day ready to take your dream landscape from concept to reality.
We offer free planting on all of our specimen trees and your designer will coordinate an optimum planting date for you!
With Moon Valley Nurseries not only do you get the best advice you could get about landscape design with a free consultation from one of our expert designers, but you also get the best trees and plants, and free planting from top-notch planting crews to tie it all together. Experience the Moon Valley difference today!