Back to main Blog
Luke Kalawsky
Luke Kalawsky has a passion for all things trees, plants, and landscape design. He has designed numerous landscapes as the head designer in the Surprise, Arizona region until he became a manager of our Central Phoenix Nursery. He now dedicates his knowledge, expertise, and creative capabilities to help the masses discover how to design, plant, and maintain their landscapes with his writings.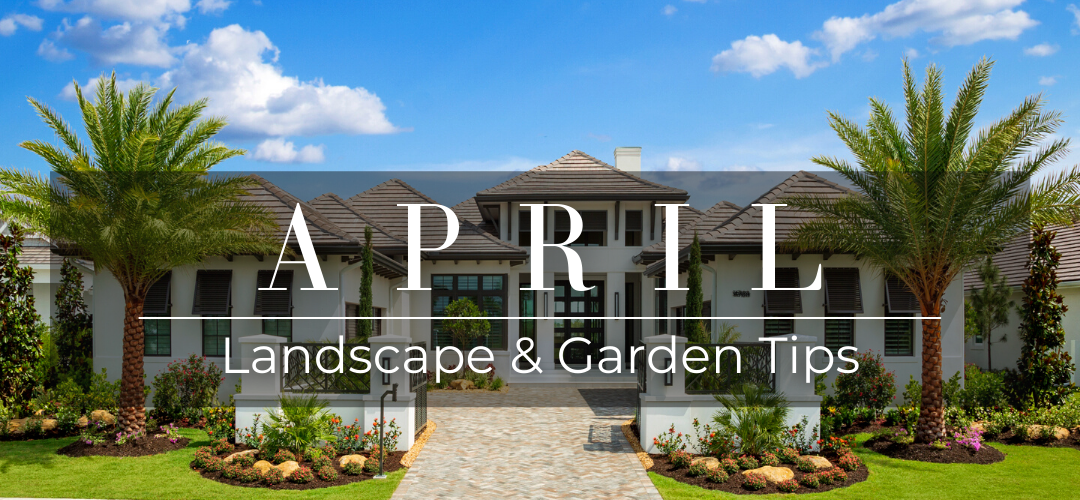 Spring has arrived! The citrus and fruit blossoms are filling the air with their incredible fragrance, flowering trees and plants are exploding with coats of color, and trees that enjoyed attention from their fall colors are beginning to grow new foliage. It is a beautiful time of year, and spring also happens to be the best time to plant everything!
Our nursery pros have pulled together the best advice to help you get the most out of this opportune season for your yard. We have curated our top tips for watering, fertilizing, and trimming your current trees and plants, how to handle any pesky weeds, and the best trees to plant in spring!
ADJUST YOUR WATERING SCHEDULE
Now that we have transitioned from the winter season to spring season, we need to adjust our watering schedules for the planted material in our landscapes. Keep an eye on how the temperature fluctuates. We have just a few weeks left before the temperature ramps up and when it does you may have to add another day of watering depending on the trees and plants you have. When watering, allow the hose or drip system to very slowly apply the water over a longer period of time. This allows the water to penetrate deeper and reach all areas of the roots. For more information, check out our watering guides!
FERTILIZE YOUR YARD FOR THE BEST GROWTH
It's the prime growing season right now, and fertilizer is food for your plants. It's the difference between surviving another season malnourished or thriving in it like a champ! All our custom blended fertilizers have been specifically crafted for our native soils. We have fertilizers for everything in your landscape. From shade trees and palms, to fruit and citrus, to flowering trees and more! In addition, we also have fertilizers that can assist the material in your landscape that is still recovering from the winter or any stress. These can be purchased at all Moon Valley Nursery locations or online.
PULL WEEDS TO KEEP YOUR YARD HEALTHY
Unfortunately, most of us don't always have time to pull every weed that emerges from the ground, so our yards may have been taken over by many different types of weeds. Some might even be getting so mature they are starting to look like little tree or shrub saplings. Nobody wants to be pulling weeds in the summer with the sun beating down on them or in the dark, trying to avoid the heat. Using pre-emergent products that we carry at all our nurseries will keep your yard weed-free. Be sure to ask our experts about how to use them and which product is best for your landscape.
PLANT NEW LANDSCAPE PROJECTS
Any landscape projects you have been planning will benefit most from being planted right now. Your new plants will establish quickly in your yard and be able to take advantage of the full spring-summer growing season. Our professional landscape designers and planting crews are thrilled to show you around our nurseries, help you handpick the best trees and plants for your home, and get the project expertly planted with our free planting services!
BEST HEDGES TO PLANT THIS SPRING
Hedges are a great way to provide privacy and reduce wind and noise in your landscape. Here are our top picks for hedge material this spring:
BEST SHADE TREES TO PLANT THIS SPRING
Planting shade trees in your yard helps cool down the home, reduce energy usage, and brings a lush, full look to your landscape. Explore the ultimate shade trees to plant this spring season:
BEST PALMS TO PLANT THIS SPRING
Create a tropical or resort style paradise in your own yard with the best palm trees to plant this spring! Enjoy our selection of the finest palms to give your landscape that oasis feel:
BEST FLOWERING TREES TO PLANT THIS SPRING
Every yard needs some color to add interest and curb appeal to the home. Check out the best flowering trees to plant this spring to make sure your landscape stands apart from the rest:
OUR DESIGNERS ARE HERE FOR YOU THIS SPRING!
Our professional landscape designers are ready to help you get the most out of this spring. They look forward to this season every year because they get to see the yards they design explode with new growth and blooms, bringing instant joy to all the homeowners that entrust their landscapes to us. Ensure you are able to enjoy your landscape to the fullest by scheduling a free design consultation with one of our experts today!