Back to main Blog
Luke Kalawsky
Luke Kalawsky has a passion for all things trees, plants, and landscape design. He has designed numerous landscapes as the head designer in the Surprise, Arizona region until he became a manager of our Central Phoenix Nursery. He now dedicates his knowledge, expertise, and creative capabilities to help the masses discover how to design, plant, and maintain their landscapes with his writings.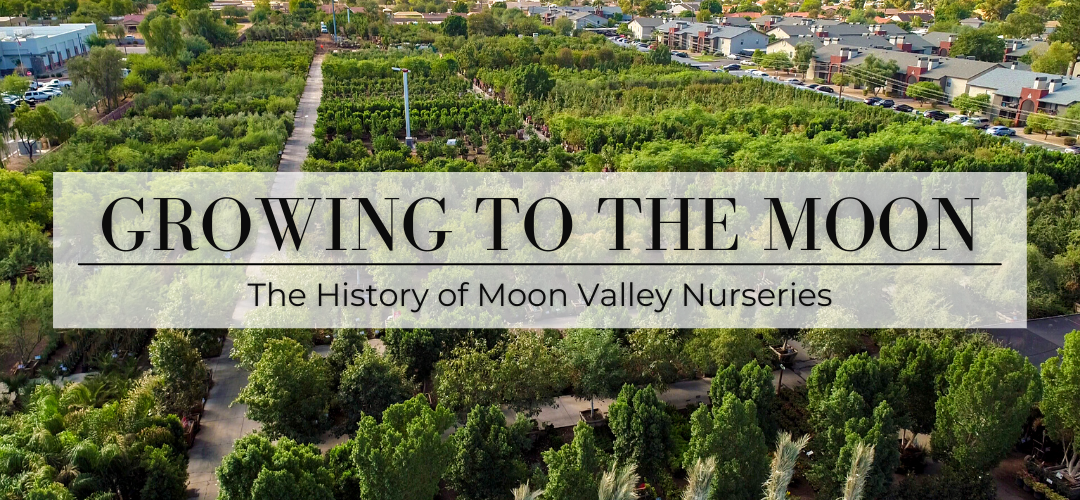 Moon Valley Nurseries wasn't always the largest box tree grower in America, we came from incredibly humble roots. Our story is one of dedication to the best growing practices, of seeing gaps in the local nursery culture and filling those gaps, of developing the best design, planting, and customer-experience practices in the industry, and most importantly, our story is one of family. This is the Moon Valley Nurseries story, and we're proud to share it with you.

FROM SEED
How We Began
Moon Valley Nurseries' owner, Les Blake grew up in the nursery business. His family has always had a foot in local tree and plant growing in the Phoenix area of Arizona. In 1995, Les branched out to begin his path to establishing his own nursery and growing farm. He purchased a pumpkin patch and started cultivating the ideals of the best product, combined with the best service.
It's with these foundations, that the pumpkin patch was an enormous success. Les took the profits from that investment and used it to buy Christmas trees to sell during the holiday season that same year. Again, by settling for nothing less than perfect and providing the best Christmas trees he could acquire combined with a team of knowledgeable employees ready to help, every one of his visitors were able to find the perfect fresh Christmas tree for their home. Needless to say, his tree lot was an astounding success.
Les took the money he earned that season and quickly purchased a plot of land to begin his nursery. What started with a simple pumpkin patch turned into the first Moon Valley Nurseries location in the Moon Valley country club area of Phoenix, Arizona.
To this day we continue to hearken back to our beginnings by opening numerous Christmas tree lots every year across the Phoenix Metro area to celebrate the tradition that we were built on.

GROWING STRONG
Locally Grown Trees, Specialized Fertilizers, & Custom Strains
As soon as we started the first Moon Valley Nursery, we decided to take a different approach than many of the other nurseries and garden centers that had been operating in the Phoenix area. We resolved to grow all our trees and plants locally, in our soil and our climate. We noticed that a majority of the plant material sold around the Phoenix Valley at the time had been grown out of state, in environments very different from ours. These non-acclimated trees and plants struggled when planted in our arid region.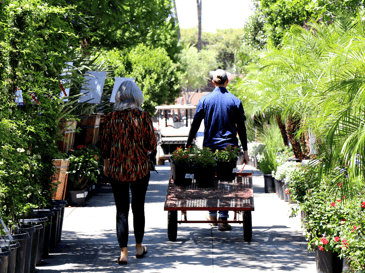 The trees, palms, and plants we grew in Arizona became accustomed to our soil, water, and temperature conditions as they matured. When planted, our trees and plants established quickly and easily in the homes and businesses that contained the native soil they had been grown in at our farms.
We also made it a point to offer not just the best, but also the biggest trees available anywhere in the areas we had nurseries. Many of the home and business owners we have worked with did not want or did not have the time to wait for their trees to grow 15 years or more to accomplish their goals of shade, appearance, and privacy in their landscapes. By offering a massive selection of fully mature trees ready for planting, we were able to meet the needs of numerous home and business owners looking for an established landscape from the start.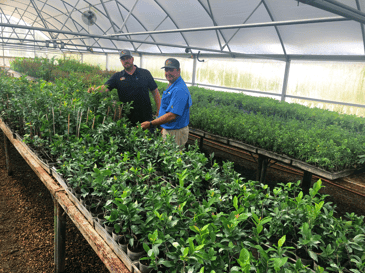 When we say, "From Our Farms to Your Yard," we are not lying. We're big on this. Moon Valley Nurseries will never buy from an outside source. We grow all our trees, palms, and plants across all our locations from our own local farms, where our growing experts take care of them from seeds and cuttings all the way to maturity.
We are able to have the highest quality of trees because we are very meticulous growers. It is our dedication to nothing but the best that has earned us the success we have had, and we cultivate every tree and plant we grow under the same exacting standards. We gain our cuttings and seeds from healthy, mature trees that have grown excellently in our local climate and conditions. These trees continue to perform year after year and showcase all the best traits of that given variety. We call these trees our Mother Trees.
We take every effort to control and pay attention to even the smallest details in the growing process, from the boxes our trees are grown in, to the fertilizers and nutrients we use, to the way they are trimmed and pruned. We even take a special note of the makeup of the water we are using to hydrate our trees and plants, to ensure it is comprised of the right nutrients to stimulate and support healthy growth cycles.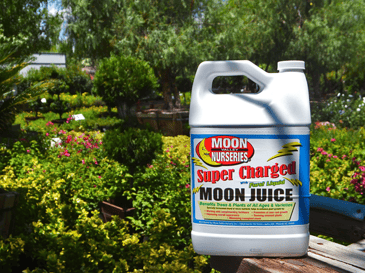 While we were studying popular nationwide available fertilizers and nutrients, we decided that because these products were manufactured in areas very different from our own, they did not take into account the many lacking or unavailable nutrients in our soil makeup. In further pursuit of acclimating our trees and plants to our local region, we developed our proprietary Moon Products.
We took it upon ourselves to develop a line of highly specialized fertilizers, supplements, and nutrients, all custom-tailored for our local soil, water, and temperature conditions. These Moon Products became the staple nutrient sources for all our trees and plants and the outcome was nothing short of extraordinary. Our trees and plants grew more vigorously, stayed healthier, and recovered from environmental stresses with ease. We began to offer our Moon Products to the public and the rest is history!
Everything we do, from our strict growing practices, to the selection of our Mother Trees, to the development of Moon Products, is all done to ensure that every one of our trees and plants is top-notch quality, and our customers are only getting the best of the best at Moon Valley Nurseries.

A WIDE CANOPY
Becoming the Largest Box Tree Grower in America
As Moon Valley Nurseries grew larger, we continued to acquire new farms to grow our trees and plants on, and make sure with each new nursery we opened, we were able to grow our plant material locally. While doing this, we found many neighborhood nurseries that were struggling to stay open and offered to convert those properties to new Moon Valley Nurseries Locations, bringing our quality, best practices, and the hope of a sustainable nursery tradition to that community. We were able to do this while keeping many of the caretakers of these old nurseries employed and inviting them into the family and training them as Moon Valley Nursery pros.
As a family-owned and operated nursery, Moon Valley Nurseries has always sought to keep the family mentality we were built upon as we expand. We strive to support the local nursery industry by providing a green future to communities with nurseries struggling to keep the doors open, all while being able to adopt more talented individuals into the incredible Moon Valley Nurseries Family.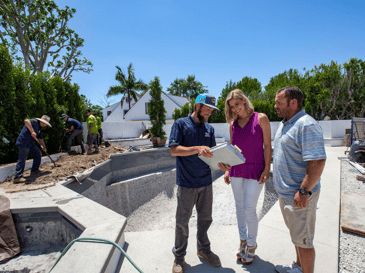 A huge part of our success and the Moon Valley Nurseries story comes from the care and attention our nursery pros put into both our nursery yards, as well as the landscapes that homeowners and business owners entrust to us to design. They put the highest level of thought and care into selecting the right trees and plants for each area of the landscape to ensure that the goals of the client are met while making sure that the trees and plants used will be successful in those spaces and meet the home or business owner's maintenance preferences.
From there, our highly trained planting professionals employ the same caliber of standards we put into our growing process into their planting procedures. When planting, we ensure every tree and plant is set up for success by assessing the direction and spacing of the planting location, properly mulching, and watering the new plantings, and topping it all off with the same fertilizers and nutrients we use when growing. Our planting crews do all this while maintaining a white glove service.
These exceptional services and dedication to the experience of everyone who steps foot in or calls one of our nurseries is what has expanded our Moon Valley Family across four states, with 31 locations and counting, and over 200,000 acres of growing farms.

TO THE MOON
Where We're Going
Our future looks the same as we have always intended. We will keep growing the best trees and plants on Earth and with it, continue to add new nursery locations, new farms, more excellent landscape designers, nursery pros, planting professionals, and the rest of the amazing positions that make up the Moon Valley Family. We will continue to spread our quality of product and service across the United States so that each and every home and business owner that comes to shop with Moon Valley Nurseries is privileged with the ability to experience the Moon Valley Difference and enjoy a landscape that could only come from the Moon!