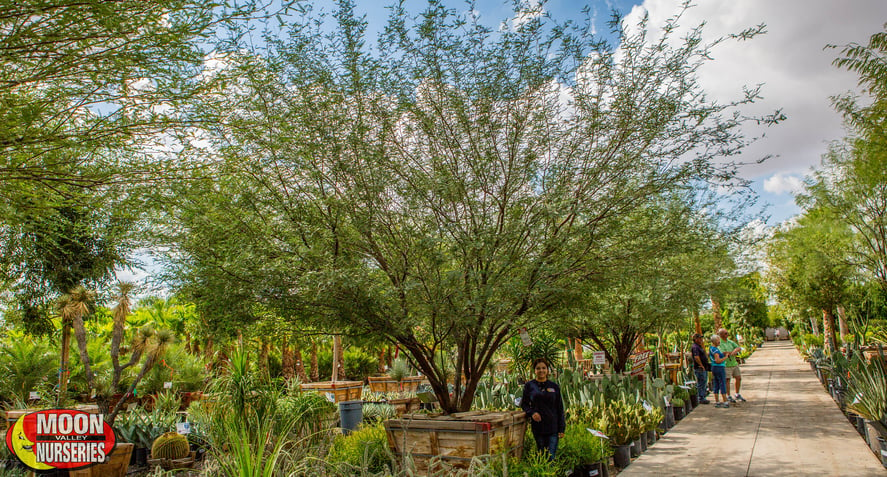 It's summertime, and while it's hot and dry, some drought-tolerant evergreen trees can keep their good looks all summer long. These trees are some of the best evergreens for summer because they can add a splash of color to our arid environment. Of course, we could always use a shady spot in our landscape. Shade trees can provide relief from the blistering sunlight. The great news is that many of these drought-tolerant evergreens also offer plenty of shade.
Evergreen trees with low-water usage requirements are always going to be welcome in Phoenix. Growing drought-tolerant trees is an excellent way to make your landscape more resistant to dry weather. These trees can stand up to heat waves and handle any water restrictions. Plus, these evergreens are sure to be a beautiful addition to your yard.
Evergreen Trees for Summertime in Arizona
We custom-grow the best trees and plants in our local climate so that they will thrive in your landscape. We have the biggest trees in the smallest boxes so it cannot be any easier to have an instant landscape. Here are five of our best evergreens for summertime in Arizona.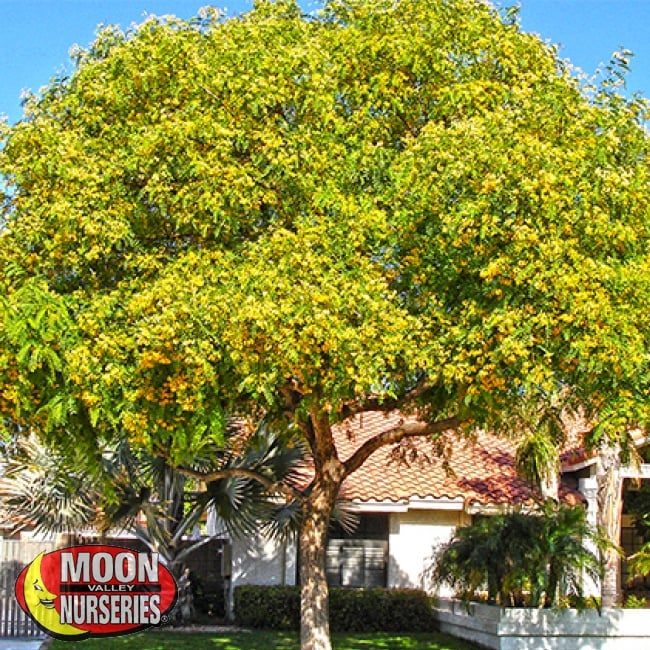 Tipu (Tipuana tipu): Once established, these drought-tolerant beauties provide a massive amount of shade to your landscape. This colorful flowering tree thrives in intense desert heat and adds a tropical look to any scene. Yep, Tipu trees are tropical looking, so we can bring the calming vibe of the tropics to our arid Phoenix landscape. When the sun is in full-force, we can find some relief under its high canopy of feathery, bright bluish-green foliage. Late spring brings the arrival of the golden blooms that has made Tipuana tipu trees famous.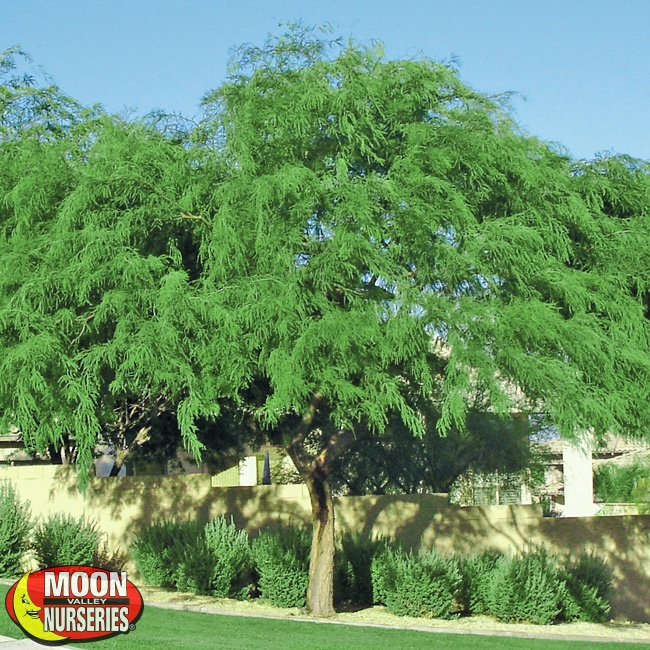 Chilean Mesquite (Prosopis chilensis): These heat-loving, drought-tolerant trees are a superb addition to any dry rock garden or water-wise landscape. They are perfect for the summertime as they can provide light filtered shade. And, while they are the perfect tree for a drought-resistant garden, they are also ideal for adding tropical flair to any landscape. Plant them in natural groupings to create a privacy screen or as a single beautiful specimen for the front yard or back patio.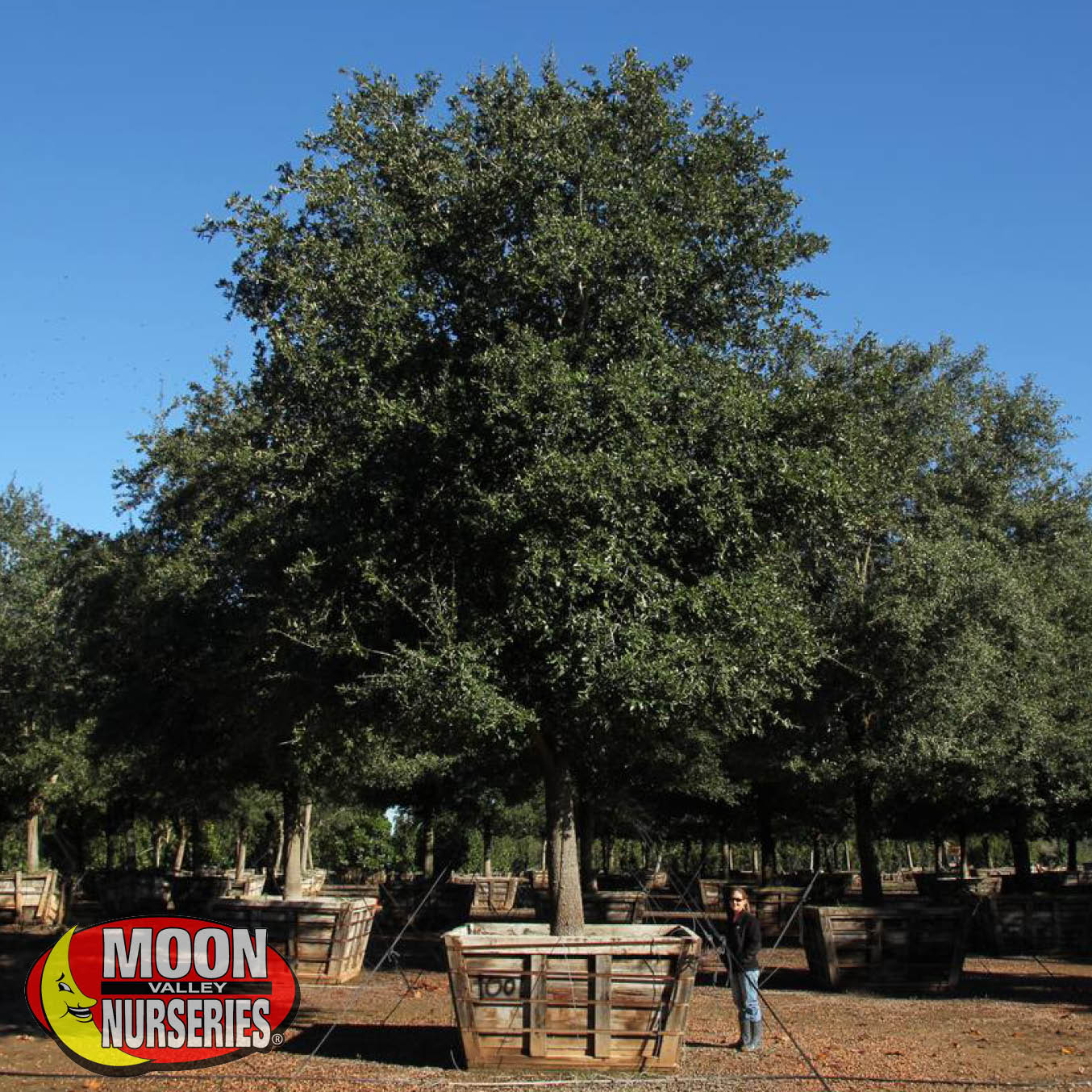 Live Oak (Quercus virginiana): You want shade, look no further than a beautiful Live Oak tree! These summertime favorites are evergreen and feature a spreading canopy that can block harsh sunlight. These long-lived trees are just waiting to be explored. Enjoy the sight of their glossy, dark green leaves for generations to come. This is a tree the entire family will love. Attach a tire swing or just rest under the shade provided by this famous evergreen tree.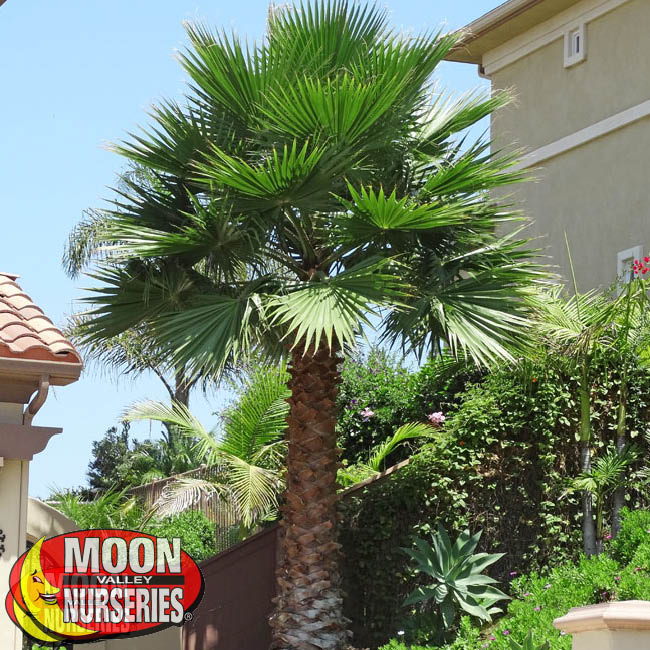 Mexican Fan Palm (Washingtonia robusta): The Mexican Fan Palm is the classic tall and slender palm often seen lining streets and avenues across the Southwest. Plant them in groupings to create an oasis or create an impressive landscape scene lining them up along long driveways. Once established, they have minimal watering needs, so they are an excellent water-wise tree for summertime in Arizona. Their large, fan-shaped, deep green fronds and slender form add a tropical atmosphere to any landscape. This evergreen also looks great against very tall buildings, helping to soften oppressive walls.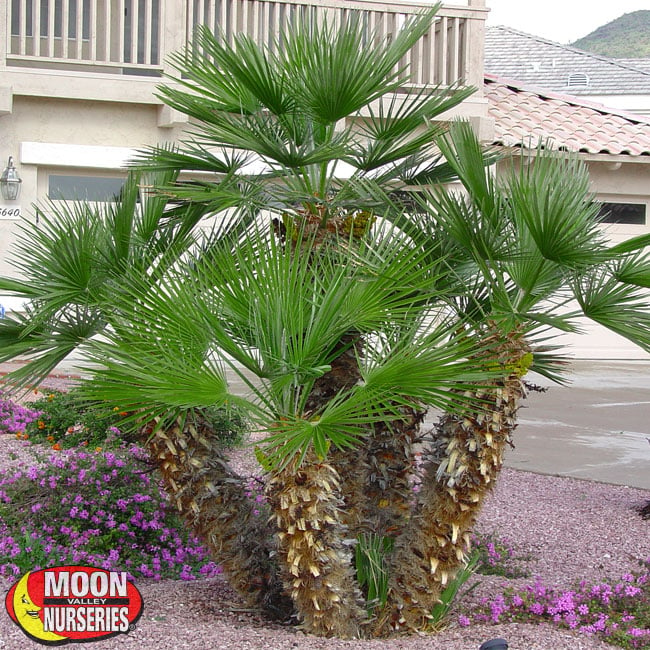 Mediterranean Fan Palm (Chamaerops humilis): These are the hardiest of all palms, so they can easily handle the Arizona summer. We like to plant them poolside because their slow growth rates mean that they will rarely outgrow their space. These are heat-loving palms that do well in the reflected heat and glare around swimming pools and spas. These evergreens are water-wise, so once established, they have little watering needs. We like to use them as a focal point in a tropical garden or in a group. Are you looking to create privacy? We can use Mediterranean Fan Palms to create a tropical hedge that can block unwanted views. Plus, these palms can be used as a windbreak, too.
We Do the Planting in the Summertime!
It's hot outside. Here's the good news - we do the landscape work, such as the digging and planting, even in the blazing hot summer days! That's right. With professional planting services, you don't have to lift a finger. In fact, you can stay in your air-conditioned home, call us, and allow our nursery pros to select the perfect evergreen trees of summer for you! We deliver and plant the trees that are beautiful all year long. We make it easy to create the landscape you have always wanted. Call us and place your order or visit us, it's all good!