Back to main Blog
Felipe Benavides
Felipe has been working in the Nursery and Garden center for many years and bring extensive knowledge to trees, plants, and landscape design.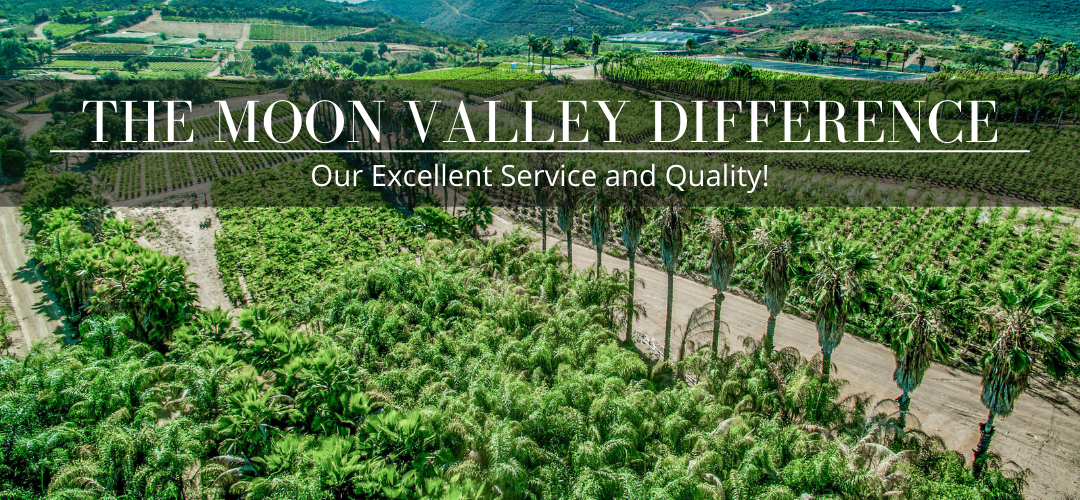 Anyone that has visited Moon Valley Nurseries is sure to tell you the same thing – we have the biggest, most beautiful trees and plants they have ever seen. They will also tell you about the VIP service, and that you can buy the best selection of trees and plants anywhere, at the lowest prices! We save you money and can help you create an instant landscape. With our trees and the help of our landscape design specialists, we make your dream landscape a reality!

THE WORLD'S BEST SELECTION OF SPECIMEN TREES AND PLANTS
Perhaps you have heard about us and are ready to visit our nurseries. Well, the first visit to any of our nurseries is a memorable one. We have the largest and most beautiful trees on the market, all grown in our local climate so that they will thrive in your landscape. We have the bigger shade trees you want to create shade in your yard right now. It is summer after all, and our majestic shade trees, such as our Ficus trees, can help create a much more comfortable outdoor space.
The perfect yard always starts out with privacy. Moon Valley Nurseries is your privacy headquarters. We grow and plant the hedges that can create a private yard, with shade, too! Yep, we grow the things that add beauty and value to yards and properties throughout Arizona. We grow our trees and other plants longer than any other nursery, and we guarantee our products!
There is no doubt that our trees are bigger than anyone else's. We offer wholesale prices to the public, so we save you money, too. That's right! We value engineer our products, so you get the absolute best tree at the lowest price! We want our customers to save money because we want to help make the world a better place with our custom-grown trees!
No other nursery can touch the quality of our trees and our services. We are the grower, wholesaler, and retailer that grows hundreds of thousands of trees, palms, shrubs, and other plants. We grow everything so that every person can enjoy a beautiful new yard. We grow the best and biggest trees for our customers!

LANDSCAPE DESIGN SPECIALISTS
Bring in your ideas for your dream yard! We know that one of the best ways to increase property value is with a beautiful new landscape. The great thing about a new landscape is that unlike an interior design remodel, plants and trees never go out style. In fact, trees and plants grow fuller and more beautiful as they mature! Of course, knowing how to piece everything together can be a challenge for homeowners. The good news is that with our professional team of landscape design specialists, it cannot get any easier. We have been helping people achieve their dream landscape for over 20 years, and our design specialists work with you to make it all happen. We treat all our customers the way we would want to be treated. Allow our team to help you create the landscape you have always wanted, using the best, value engineered trees and plants on the planet!
FREE PLANTING - YOU BUY IT, WE PLANT IT!
Thanks to our free planting services, it cannot get any easier to come home to a yard that will be the envy of your neighborhood. Allow our experienced planting crew to do all the work! That's right. Our "You Buy It, and We Plant It" is a service that no other nursery can touch! Our crew will dig the holes, install the trees, shrubs and other plants in the proper location, and ensure that it will thrive in your landscape. We guarantee the work we do!
EASY FINANCING
Did you know that you can have your dream yard while paying over time? It's true! We offer 12-month zero interest financing on approved credit via Green Sky. Funding a home improvement project with Green Sky will allow you to conserve your money. Plus, unlike many other credit cards, when you fund a project with us, you can typically get a lower interest rate! It is quick and easy to apply. Go ahead, handpick the specimen trees that create instant shade and the palms that can create a backyard tropical oasis! You can do all this without breaking the bank!