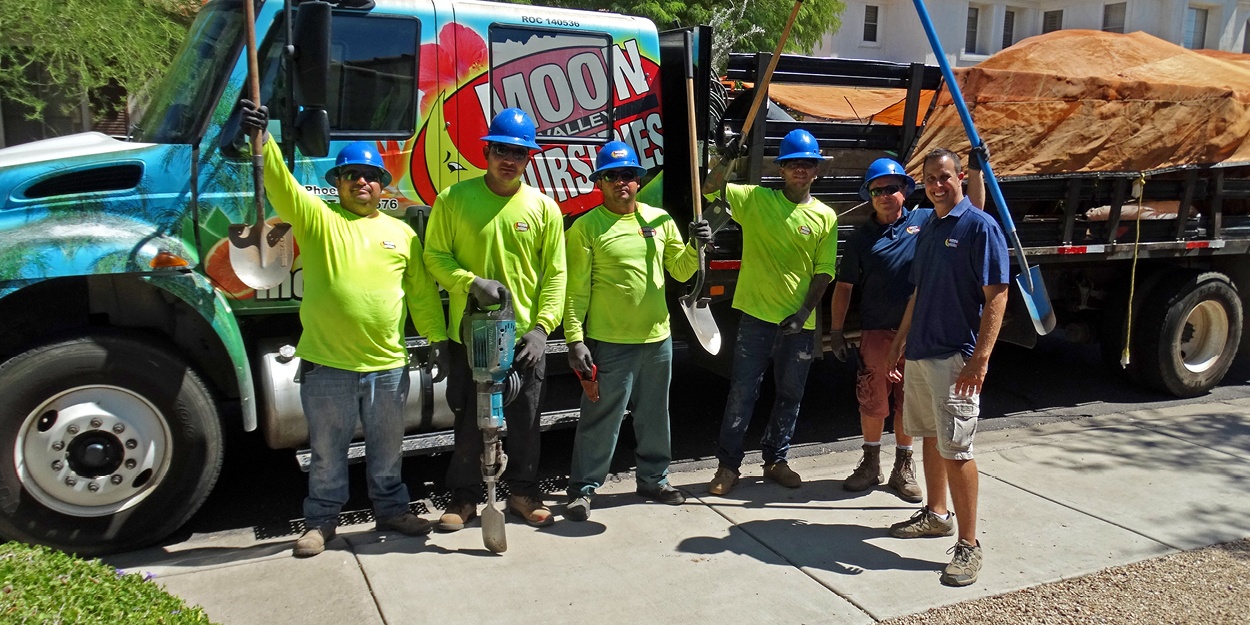 The fall season is the best time to start planning any new additions you have been wanting to put into your landscape. The weather is perfect and gives you enough time for any transplants to be ready for next year.
Cooler Temperatures
Now that the temperatures are starting to drop in the Las Vegas area, plants and trees will have the best chance to transplant safely into their new location. With less sun and heat bearing down on them, plants and trees will not require as much water as they would need during the summer.
Warm Soils
While the temperatures are getting lower by the day, the ground is still warm from the sunny summer months. This creates the perfect environment for successful root growth to establish a solid root system by spring. The warm soil also decreases the chances of transplant shock.
Head Start on Spring
Planting in the fall also makes sure that the roots have the most time to establish a system and be ready to start focusing on top growth once the spring weather comes back. This means that next spring season could be full of all the newly grown plants, shrubs, or trees that you have been dreaming of adding to your yard!
Top 3 Trees to Plant in the Fall
Tipu Tree (Tipuana tipu)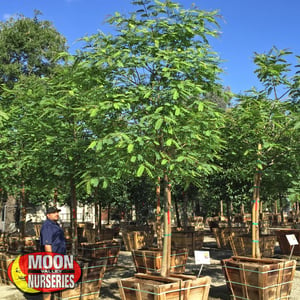 The semi-evergreen Tipu tree has become one of the most popular choices in the southwest area for its fast growth and eye-catching bright yellow flowers during the summer months. It only takes a couple of years for the Tipu tree to reach peak heights and start creating massive canopies of shade for your home, patio, or any areas of your landscape that would benefit from shade.
Planting a Tipu tree is also a great way to protect other plants in your yard from the scorching desert summers. This tree does not require heavy maintenance and it thrives well in different types of soil and drought-like conditions.
If you stop by the Community Healing Garden in Downtown Las Vegas, you will see Tipu trees all over the outdoor property creating shade and enclosing the area with bright green foliage. Be sure to visit the remembrance wall dedicated to the 58 victims of the Las Vegas shooting.
Live Oak Tree (Quercus virginiana)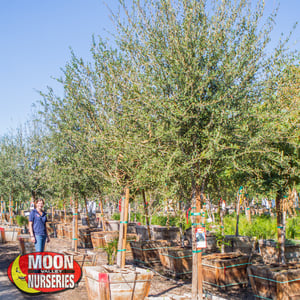 The Live Oak tree is a beautiful evergreen tree that should be considered when you're looking for privacy. This tree grows large with dense, dark green foliage that can block any unwanted views. Besides creating privacy, these evergreen Live Oaks feature a wide-spreading crown that can provide lots of shade.
This tree is noted for being very drought tolerant once established, and for the minimal care required to keep their good looks intact. Plant one in your front yard and let your children explore and climb the sturdy limbs and create privacy from nosy neighbors.
Once the Live Oak tree is settled into the soil, it becomes very drought tolerant. All this tree needs to succeed and have a long life is full sun. The care for a Live Oak is minimal to none. Wildlife is sure to like this tree as well. Add some bird feeders or houses and get ready for some guests!
Japanese Blueberry Tree (Elaeocarpus decipiens)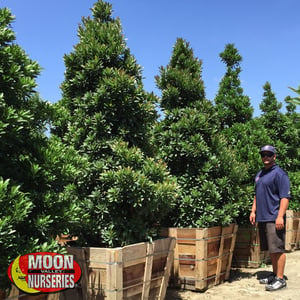 Another awesome tree to add to your yard is the Japanese Blueberry Tree. This is an exotic evergreen tree that grows upright and is a popular choice for southwestern landscapes. This tree catches the eye of anybody who sees it due its dense and lush dark green foliage. It can easily turn your yard into another world!
The Las Vegas heat is nothing for this tree. They are heat tolerant and can handle the cold, which keeps it looking appealing and all year round. It also requires very little pruning, unless you decide to keep it trimmed and plant them as a privacy hedge.
Stop by and check out all our fall trees at any of our Moon Valley Nursery locations. Our experts are available to handle any landscaping questions, requests, and needs you may have for your yard.