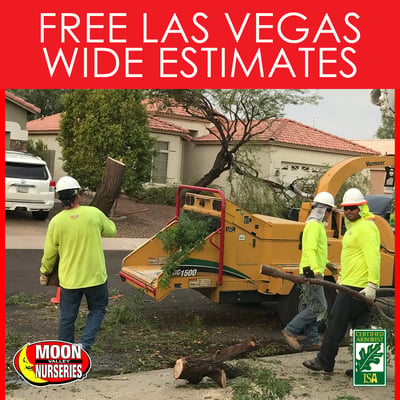 Moon Valley Nurseries is proud of all our trees we have to offer our customers because we grow almost every tree from a seedling on one of our many tree farms. As the grower, we get to take the best care of our trees in every way. From day 1, our trees are spoiled with care including customized watering and fertilizing schedules, proper sun exposure, and additional supplements to keep them in top shape before we sent them out to nurseries.
After they are delivered to the nurseries, they are once again set up for optimal care until it's time to go be delivered and installed in our customers yard. Once you have our trees, we are done, right?
WRONG!
Once our trees get planted in your yard, we are still here for you! Available in Las Vegas and nearby cities, our Tree Care Division is ready to keep your trees in the same amazing shape that they were planted. With certified arborists on staff, our tree experts can do almost anything you need.
We offer common services such as trimming, removal, fertilizing, and so much more. All trees are different and need to be treated with a customized process. Because we grow it, we can take care of any tree. Keep reading to learn more about some of our services…
Tree Removal/Stump Grinding
There are only so many reasons to completely remove a tree from your yard; when your tree might be too sick to recover with help or when your tree is in the way of a new landscape design. Whatever your reason for needing to remove a tree from your yard, we got you covered. Our experienced team can remove trees of any size and get it done safely!
We also offer stump grinding services after a tree has been removed. This is an easy process to be sure that the tree is no longer taking in nutrients. Our process consists of grinding the stump into smaller pieces, which can also be used as mulch. It is ground down enough so that it starts to mix with the soil and level the ground for future lawn, or rock installments. If you are stump grinding to plant new trees in the same location, we can stump grind up to 3 feet below the ground for new proper-sized trees.
Tree Trimming
Tree trimming is crucial to the health of any tree! While many trees have different needs to maintain a healthy, clean look, they all need proper care. Our tree experts can make sure that your trees stay beautiful and healthy all year with a custom plan for each yard. Regardless of tree size, age, and location, we can trim or prune your trees based on its needs and based on how you, the homeowner, want them to be trimmed.
Tree Fertilizing
Proper nutrition is key for healthy trees in your yard to make sure they look great all year and stay strong! Our Tree Care Division offers a process known as Soil Injections. When conducting this service, we use a specialized tool that allows us to go deep in the ground and right to the tree roots. One application of a soil injection is about the same as fertilizing the tree 3 to 4 times, so this will save time and make sure that the fertilizer is not wasted and getting straight to the root system!
How Moon Valley Tree Care Works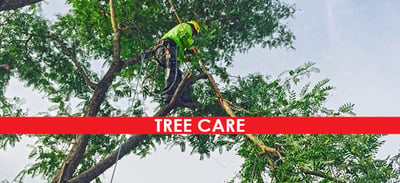 It is simple! Click here and fill out the form at the bottom of the page. This form will let you tell us what type of service or services you are interested in and even let you write your questions or comments for us to review. After we receive your information, a tree care specialist will contact you soon to answer any of your questions or schedule an appointment.
Free Tree Care Estimates
That's right! Moon Valley Nurseries offers FREE estimates for any homeowner in Las Vegas and surrounding locations. We can get a lot of information about your yard and trees over the phone or through email but there is nothing like walking the property and inspecting the trees in person. This allows us to give you the best suggestions and most accurate quote for you!
The Moon Valley Difference
We love that we can offer our customers a one-of-a-kind experience at our nurseries. We truly do it all from growing the trees to helping you create the best landscape to making sure that landscape stays in perfect shape for you to enjoy for years to come. Visit us this weekend to check out all the trees we have to offer and find the best fit for you.