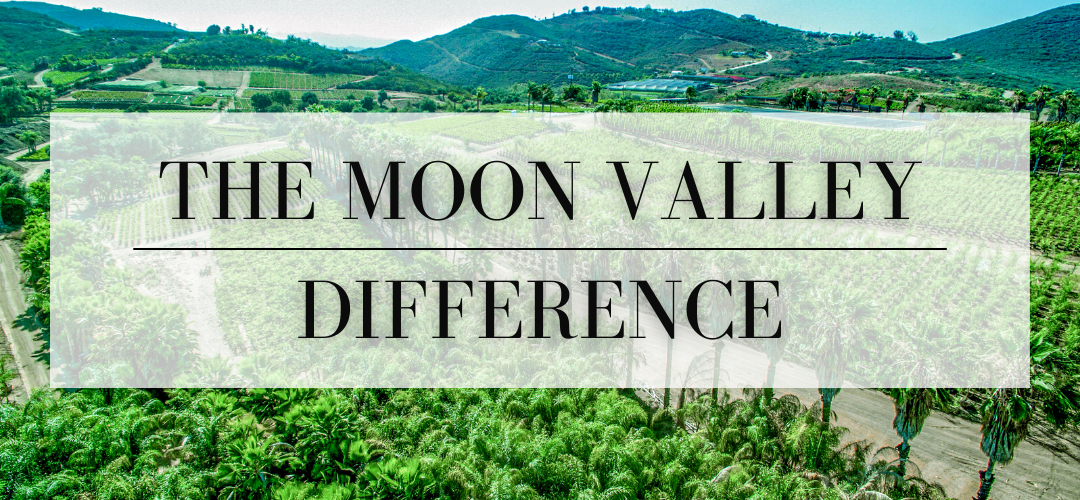 EXPERIENCE OUR SERVICE AND QUALITY AT THE MOON
Moon Valley Nurseries started with one small location in a neighborhood just north of downtown Phoenix, Arizona, known as 'Moon Valley.' From there, we have grown into America's largest box tree grower with over 31 locations nationwide. We are your one-stop shop for all your landscape needs, and with our "You Buy It, We Plant It," guarantee, you know you will always get the best deal. Whether you are looking for a large shade tree to block out the sun or an entire dream landscape, experience the Moon Valley Difference for yourself!

WE ARE THE GROWER
Soon after Moon Valley Nurseries opened, we realized that buying trees from third-party suppliers didn't provide the quality we wanted for our customers. So we decided to start growing our own trees at our farms to maintain the highest level of quality, and we haven't looked back since! By cutting out the middleman, it allowed us to have a wider selection and a larger quantity of inventory with better growing practices and standards. When you visit any of our nurseries, you will be able to select from the best trees that have been meticulously cared for since they started to grow.
LOCALLY GROWN TREES AND PLANTS
All the trees, plants, and shrubs that you see at our nurseries have already been acclimated to our climate. Our plants are grown with local soils, our custom fertilizers and nutrients, top irrigation processes, and in full sun conditions. Our trees are grown to thrive for decades, even hundreds of years, in our region.

FREE IN-STORE DESIGN ALWAYS AVAILABLE
We offer home and business landscape design consultations to customers who are looking for additional guidance in what to do with their landscape. Best of all, we offer free design consultations at all of our nurseries. Just snap a few photos of your landscape, bring them into a nursery, and our designers will be able to assist you with all your landscape goals. We even come to you! Ask us about scheduling an at-home consultation for the ultimate landscape design.
YOU PICK THE TREES, WE DO THE REST!
No one wants to spend their entire weekend digging holes. So let us do the digging. Our experienced and licensed planting crews will plant all of your new trees and shrubs exactly where you want them, based on your specifications or our landscape designers' custom design. Our professional planting includes digging, planting, mulching, and a 90-day warranty. We also include our Supercharged Moon Juice and Landscape Soil Conditioner in the planting process for efficient root establishment.
MOON VALLEY NURSERIES FERTILIZERS AND NUTRIENTS
We have developed a highly specialized blend of fertilizers and nutrients designed to trigger growth responses in your landscape. They supplement the essential micro and macronutrients that plants need to thrive in our area. These fertilizers and supplements are used throughout our growing grounds in our nurseries and our farms. Next time you're at our nursery, be sure to ask about our exclusive products, and our nursery pros can help you pick out the best ones for your yard.
BIGGEST AND BEST QUALITY TREES
Since we are the grower, we always offer the best quality trees for the lowest price in town. Nobody can match the quality and selection that Moon Valley Nurseries offers. Whether you need just a tree or two, or an entire landscape, see the Moon Valley difference for yourself at any of our nursery locations.