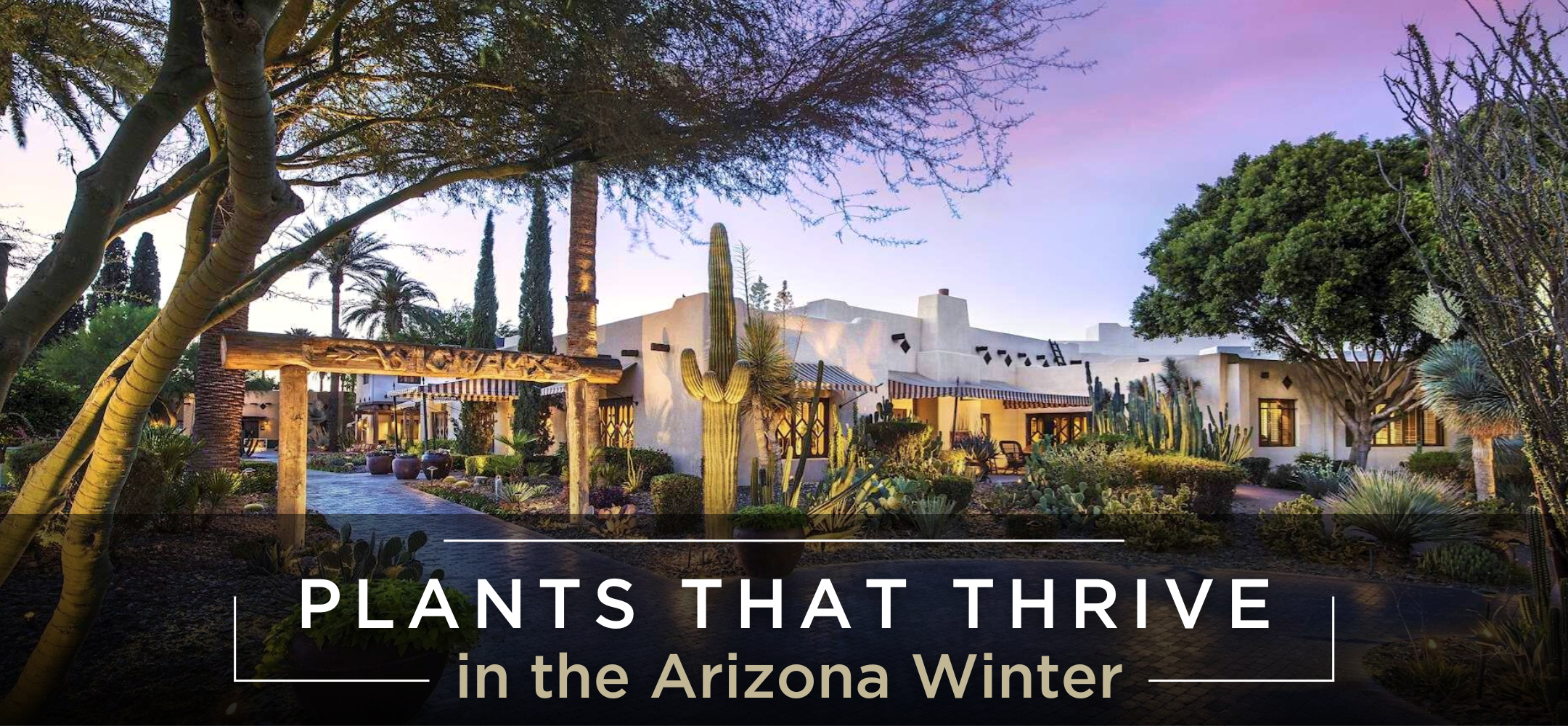 Arizona summers can be pretty brutal. Fortunately, Arizona winters make up for them! Our lovely, mild winters make this a perfect place to grow a lush variety of plants, even during the colder seasons. Do you dream of a yard so full of delicious fruits, hearty vegetables, and gorgeous flowers that it's a winter paradise? Living in Arizona means you're in luck!
Because Arizona stays warm all winter, it's an ideal place to grow vegetables. The days stay between 60 and 80 degrees on average, and rarely dip lower than 20 degrees at night. On the rare night that it gets chilly, you can cover your vegetables and they'll survive. Legumes, root vegetables, greens, and vegetables like cauliflower, cabbage, and broccoli all grow well in the Arizona winters.
To provide privacy to your yard, consider a cold-hardy hedge. Carolina Cherry, Green Emerald Japanese Blueberry™, and Italian Cypress are all excellent choices for a privacy hedge. The Dwarf Olive is a medium-sized shrub with deep green leaves that have striking silver-green undersides, and dense greenery that can be shaped into a hedge or a topiary. Hopseed comes in green and purple varieties, both of which have a unique texture and color to add interest to your hedge.
Here are some additional plants to consider. You might be surprised at the wide range of plant life that flourishes in the Arizona winter. Aloe comes in many different varieties, as does holly, with its bright, festive berries. Firethorn is a fast growing evergreen that offers white flowers in the spring and red berries in the fall and winter. Talk to an expert at your local nursery and you're sure to find plenty of other landscaping ideas that will keep your yard beautiful all year.
If you're looking for shrubs, flowers, fruit, or trees, check out the selection at Moon Valley Nurseries. Moon Valley Nurseries started as a small neighborhood nursery, and now has locations all across the West. We deliver and plant anything in our massive inventory, and because we grow our plants ourselves, we can give our customers the lowest prices in town, guaranteed. Whether you need a tree or two or an entire landscape, our friendly staff members will go the extra mile to make you happy. Contact us through our website, or stop by to check out all we have to offer, from the best trees and plants to professional crews and planters to certified designers ready to make your yard the best in the neighborhood.
Updated on November 8th, 2022 by Luke Kalawsky