Helping Phoenix Stay Green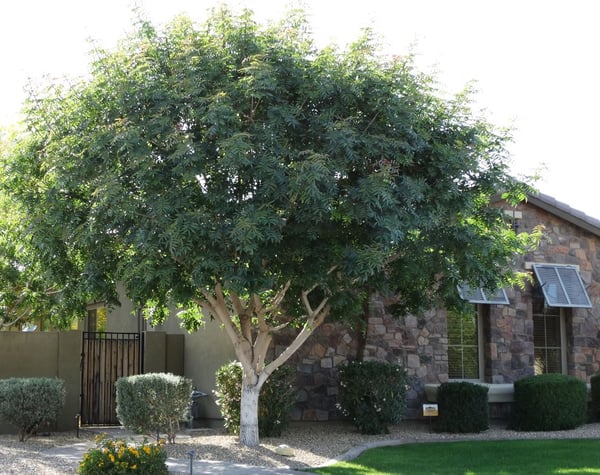 Moon Valley Nurseries plants over a million trees every year! Recently, we were invited to Partner with SRP and the Arbor Day foundations Right Tree, Right Place program. The goal of this program is to identify trees that are encroaching on power lines, causing potential hazards to SRP customers and the communities they serve.
The program identifies the trees that need to be removed, SRP's vegetation management removes them, and we provide THREE replacement trees for every tree removed!
From the start of the program, in February 2018 to present, Moon Valley Nurseries has provided almost 1500 low-water power line friendly trees to Phoenix and Tempe parks, schools, and communities! With other central desert municipalities following, the RTRP program will continue through the next several years and help make a positive environmental impact on our community.
Shade trees planted in our desert communities do so much for our urban settings. The goal is to remove potentially dangerous trees, but replanting right away helps accomplish the goals all Phoenicians have, which includes adding shade to provide cooler homes and yards!
Planting these new trees will provide our communities with some fantastic benefits:
Expands the regional shade canopy providing more shade and reducing the urban heat island effect.

More trees mean fewer Carbon emissions in our air.

Reduces the cost of managing vegetation in our communities.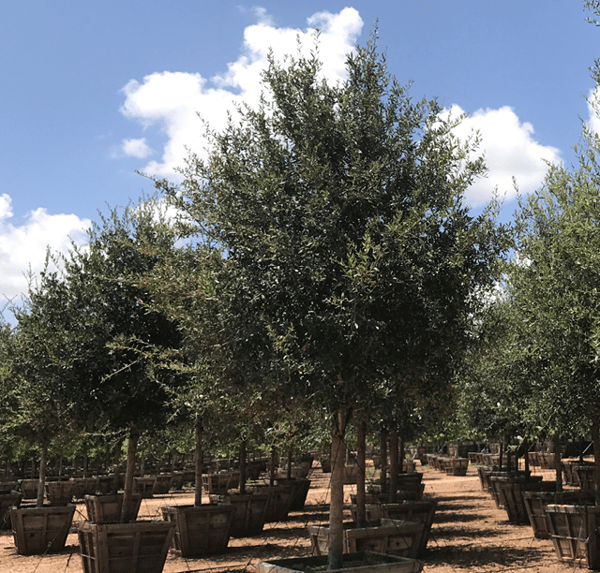 Add Shade to Your Yard
You can accomplish this in your homes and gardens too! Plant a large shade tree on the south and west sides of your home to reduce heat and shade your home and driveway. Well placed trees can reduce energy costs by up to 10-15% annually. Planting deciduous shade trees will cool your home in the summer and let the sun come through in the winter to warm your home. Plant small-to-medium trees under power lines and closer to larger windows or patio doors to reduce the heat entering your house. You can plant palms around your pool in clusters to create shade canopies to cool down the deck around your pool. Planting tall hedges will help keep your yard cool and will also reduce noise and unwanted views.
Design Shade with Moon Valley Nurseries
The right tree planted in the right place is essential to any functional landscape plan. Visit us today, and let's get your new trees planted now to start cooling your home, saving money. Create a more beautiful and healthier landscape and a positive impact on Arizona with Moon Valley Nurseries.