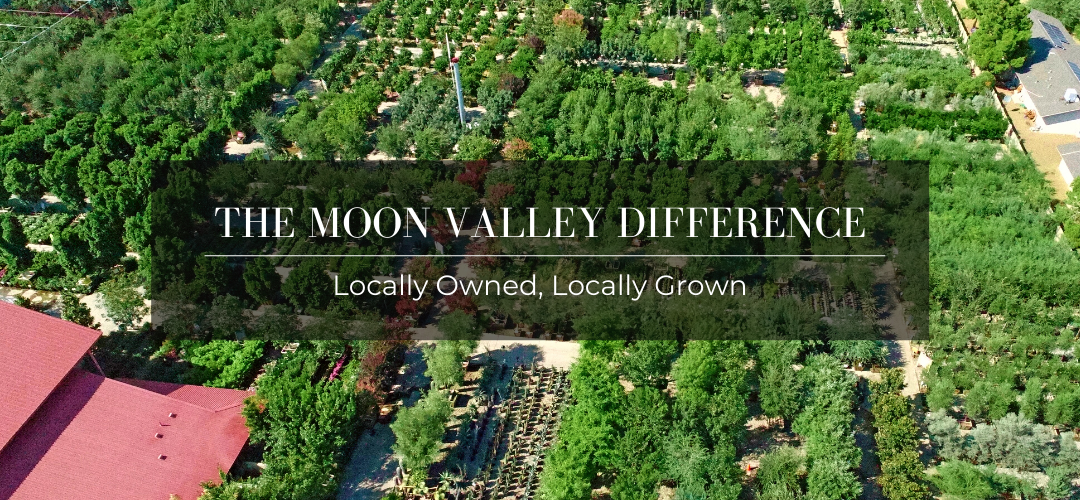 There are many values that set Moon Valley Nurseries apart as the premier provider of the highest quality trees and plants. Values that we put in place when we started as a little nursery and garden center in the Moon Valley area, Arizona, and values that we've maintained and elevated higher as we've grown.
It's these values that make us different and we owe much of our growth to these ideals. They are what allow us to bring a wonderful nursery experience to you and plant the best trees and plants on Earth.
We Are Local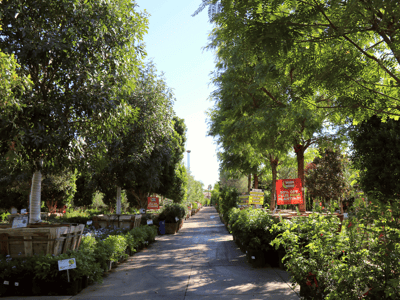 We believe that as a nursery that strives to grow the hardiest trees and plants, we must have a deep understanding of the soil conditions, weather patterns, and temperatures of the regions we are planting in. For this reason, we grow all our trees and plants locally.
This is vital to ensure that the trees and plants being planted in these areas are already acclimated and are able to thrive. This way we can guarantee when you shop at Moon Valley Nurseries, you are getting trees and plants that are ready to be planted in your landscape and grow vigorously and healthily from day one.
We Are the Grower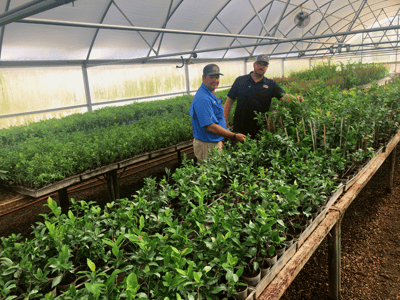 As the grower, we never experience supply chain issues - no middleman, no supplier, no issues. We grow every one of our trees and plants to our exacting standards in the climate and region they will be planted in. This allows us to grow our planting material right here in our local area, ensuring that there is no waiting for your beautiful landscape.
At a time when much of the world is experiencing supply chain delays, you can rest assured that when you shop at Moon Valley Nurseries, you will not experience those delays. Your trees and plants are growing right here, right now.
We Are Family Owned & Operated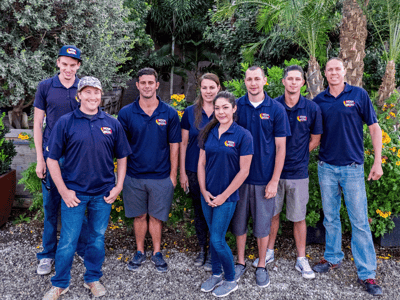 Since we began in 1995, we have been a family-owned and operated nursery. As we have grown and added more nursery locations, it was very important to us to not only continue to be family-owned but also extend the feeling of a tight-knit family to everyone who steps into our nurseries.
To this day we are still owned and operated by the same family that started Moon Valley Nurseries 26 years ago. Many of the employees that have been here since day one are still here. As Moon Valley Nurseries grows and expands so does our family tree. You too can be part of the Moon Valley Family, just step into your neighborhood Moon Valley Nurseries and enjoy a growing tradition!
To learn more about our history, check out our article on the History of Moon Valley Nurseries here!
To speak with our nursery pros about the trees we grow specifically acclimated to our local region, simply click below!