Get a Head Start on Your New Yard in the New Year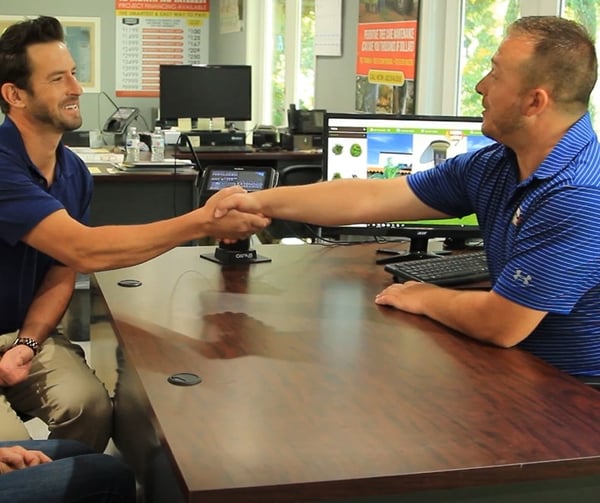 A new year brings so many new ideas, new plans, new goals, new everything! With the end of the year just around the corner, I'm sure most of us are starting to come up with those new year's resolutions for the next year already. Some people might be planning out their new workout program, learning to cook healthier, or prepping their tools to practice their D.I.Y. skills around the house. However, not everything can be done on your own. Sometimes its good to ask for help from the pros, and we are the experts when it comes to the best trees and custom landscapes.
Prepare for Your Visit
Get ready for your nursery visit and landscape design consultation by coming prepared with a plan. Get inspired! A great way to get inspired is to take photos of the yards you love! Drive or walk around your neighborhood and snap pictures of your favorite yards. You can also bring pictures from websites (ex: Pinterest, Houzz, Zillow). Having photos is an excellent way to get the designer familiar with the styles, plants, and colors that you love.
Questions to Ask Yourself (and Your family!)
What part of your property do you want to landscape?
Does your existing landscape pose any problems or concerns?
How do you want to use your property?
Do you have any specific plants you want to include in your design?
What is your budget for a landscape project?
Are you trying to block out any unwanted views or keep nosy neighbors at bay?
Do you have any themes you prefer?
Do you have any HOA restrictions?
Schedule a Free In-store Consultation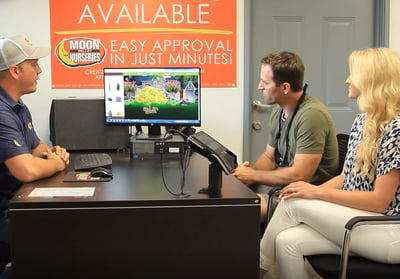 Landscape design and landscaping installation are one of the hardest projects to try to take on by yourself because there are so many things to consider, such as:
choosing the right plants and trees for your home,
which areas get the best sun,
how to fix unhealthy soil,
how to set up a watering system,
which watering system is the right one,
... And more!
Moon Valley Nurseries is the only nursery around that can handle every aspect of the design process for our clients from start to finish. We have designers at every location with the knowledge and experience to take your dream yard and turn it into a custom outdoor retreat, whatever your needs might be!
Not only do we offer design services from planning to planting, we also have our own crew of professional planters and nursery pros to carry out each part of the design process. For your convenience, we can work directly with any other parties involved, such as contractors or H.O.A.'s, so you have less to worry about and less to do.

Let us do the Re
st!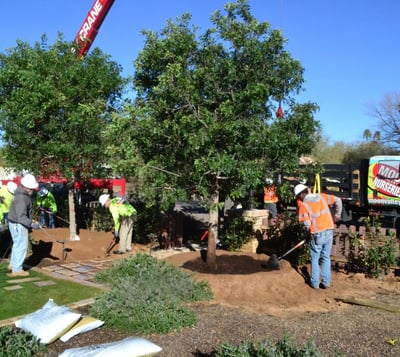 The final step is scheduling a delivery and planting date for your new trees and plants!
Your designer will assist in selecting a date that will work with your schedule and provide some information for you to know at the time of install. They will also equip you with marker flags, for each tree and plant, to identify where they are to be planted. When you go home, you will place them in the designated areas chosen during the consultation, and your work is now complete.
Can't request time off work to be there for the planting? No problem! Once your planting date arrives, and at your request, our foreman will contact you to let you know they are on the way to plant your new trees.
Click here to schedule a consultation at your local nursery.