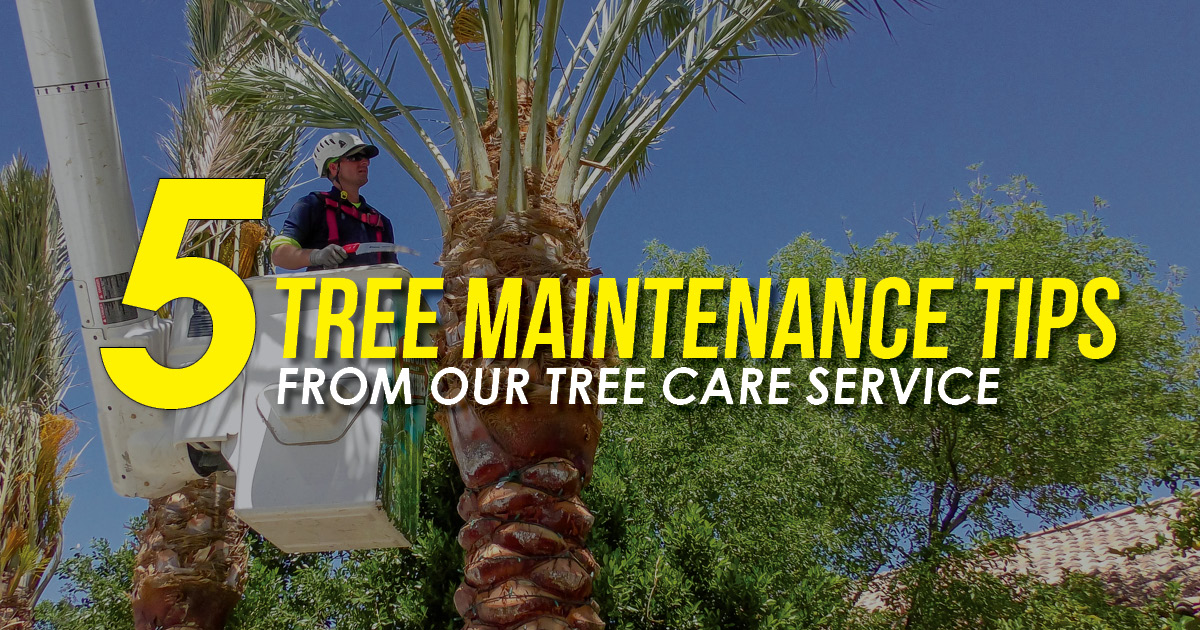 Moon Valley Tree Maintenance Tips
A yard full of trees is a stunning view and can feel out-of-this-world when walking under the shade of all the foliage. They also help the environment, keep your yard and home cool, and increase the value of your home. To keep your trees looking great all year, our tree care team experts recommend some tips for your yard and how the Tree Care Division can help your trees thrive!
1. Tree Trimming and Pruning
Tree trimming is crucial to the health of any tree! Different tree varieties have different needs to maintain a healthy, clean look. They also need proper custom care! Moon Valley arborists are trained to identify each tree and create a tree care plan for your landscape.
Regardless of tree size, age, or location, we can trim and maintain your trees based on their needs how you want them shaped to match your surrounding landscape and design.
2. Soil Testing and Tree Fertilization
Soil is the foundation of tree health, so it's good to know what's going on in your dirt! DIY soil testing gives you a good idea of what you're missing, and you can start adding the right fertilizer, mixing in missing nutrients, and needed supplements.
Repair soil imbalances with our Landscape Soil Conditioner and add a boost of Moon Green nutrients to jumpstart your landscape. To make sure your trees are getting properly fertilized, our Tree Care experts recommend fertilizing closer to the root with fertilizer injections into the soil.
3. Disease and Pest Check
The best way to stay ahead of any tree health issues is to regularly check your trees for any signs of disease or pest issues. With regular monitoring, it will be easier to notice any changes in your trees, which will let you react quickly to save your tree.
The best way to avoid diseases and pest issues is to keep your tree in top health! A healthy soil, regular watering, adding fertilizers, and nutrients will significantly help prevent these issues. Some signs of infection include damaged leaves, holes in branches/trunk, thinning, weak limbs, and more.
Our Tree Care Division can diagnose the correct problem and find the best solution for your trees and your overall landscape.
4. Regular Tree Care Plan
Developing a tree care plan is the best way to make sure your trees are always taken care of throughout the year. Our tree experts can make sure that your landscape stays beautiful and healthy, with a custom plan for your yard. The tree experts at Moon Valley Nurseries can help you create the perfect schedule for your landscape.
Set up a consultation with our Tree Care Division for year-round maintenance for your property. We will give you our recommendation of what your landscape needs throughout the year and through the different seasons. After that, we can set up a schedule that works for your landscape needs and we can handle the rest! Our professional tree care team can handle any job, big or small, and can bring your yard back to life with healthy, majestic trees!
5. Urgent Tree Maintenance
Living in Arizona, we have all experienced monsoon season. We have seen what it can do the trees in our neighborhoods and even in our own yards! Any storm-damaged trees should be quickly trimmed and cleaned up before it becomes a hazard to your home or your neighbors' home. Our Tree Care Division has decades of experience with monsoon damage in the Phoenix Valley and can recover your landscape. We may also recommend additional trimming or tree removal that can decrease potential storm damage in the future.
Get an Estimate and Set up Your Appointment!
Click here to get a free estimate! From tropical palm trees to large privacy trees, and everything in between, our tree experts will get the job done right every time! For the best trees on Earth, go straight to the Moon.