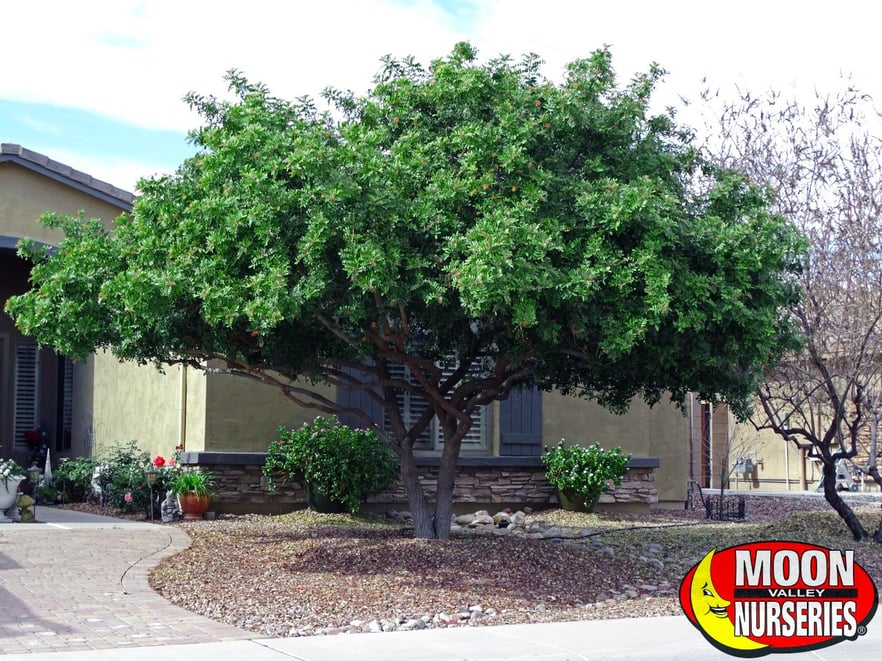 The Brazilian Pepper is our tree of the week in Arizona! It's easy to see why, after all, the Brazilian Pepper tree (Schinus terebinthifolius) offers year-round beauty and is the perfect medium-to-large-sized tree for patios and in any garden setting. Its beautiful dark green foliage provides a picturesque backdrop for the showy bright red berries that appear in winter, just in time for the holiday season! This evergreen tree is a favorite in the summer too, thanks to an umbrella-shaped canopy that provides plenty of shady relief. And here in Arizona, we could use as much shade coverage as we can get during those blistering hot days!
No doubt about it, the Brazilian Pepper loves the heat, so it's a natural fit for any yard in Arizona. We like to plant them as a focal point in front yards, where they are sure to add curb appeal! They are a fantastic addition to any size yard, just give them plenty of room to grow so that everyone can enjoy their colorful appearance all year long. We have specimens available in both single-trunk or multi-trunk form. Visit any of our Arizona nurseries today, and we will be glad to help you handpick the perfect Brazilian Pepper for the perfect spot in your yard!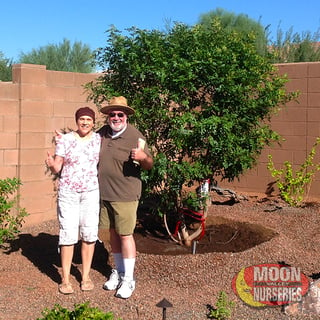 Yes, once you have a Brazilian Pepper tree established, they are easy-to-care-for, low-maintenance trees. Here are some tips and suggestions so that you can keep your new tree looking healthy and vibrant! With a little TLC, you can enjoy the view of this colorful tree for years to come! Shade, beauty, year-round privacy, this Brazilian Pepper offers all this and more!
Exposure and Where to Plant
Your Brazilian Pepper tree loves to grow in a spot that gets plenty of full sun exposure. These trees love the heat too, so they are perfectly suited for the warmest parts of Arizona, Nevada, and California. We also like to plant them so that they can create a natural privacy screen.
How to Water
Brazilian Pepper trees are waterwise so that once established they can thrive with little to moderate water. This tree does best in a location with good drainage and aeration. Water as needed.
How to Trim
Pruning is an excellent way to thin out their canopies and doing so may prevent them from invading other areas. You can prune these trees any time of the year. However, for best results and the betterment of your health, avoid pruning during the hottest summer months!
First, you'll want to disinfect your tools with a 10-percent bleach solution. Next, cut all root suckers, leaving only one main vertical trunk on the tree. Using the bypass pruners, you'll want to cut branches up to ½-inch thick, use lopping shears for branches ½ to 1 ½ inches thick, and a pruning saw for branches that are larger than 1.5-inches in diameter.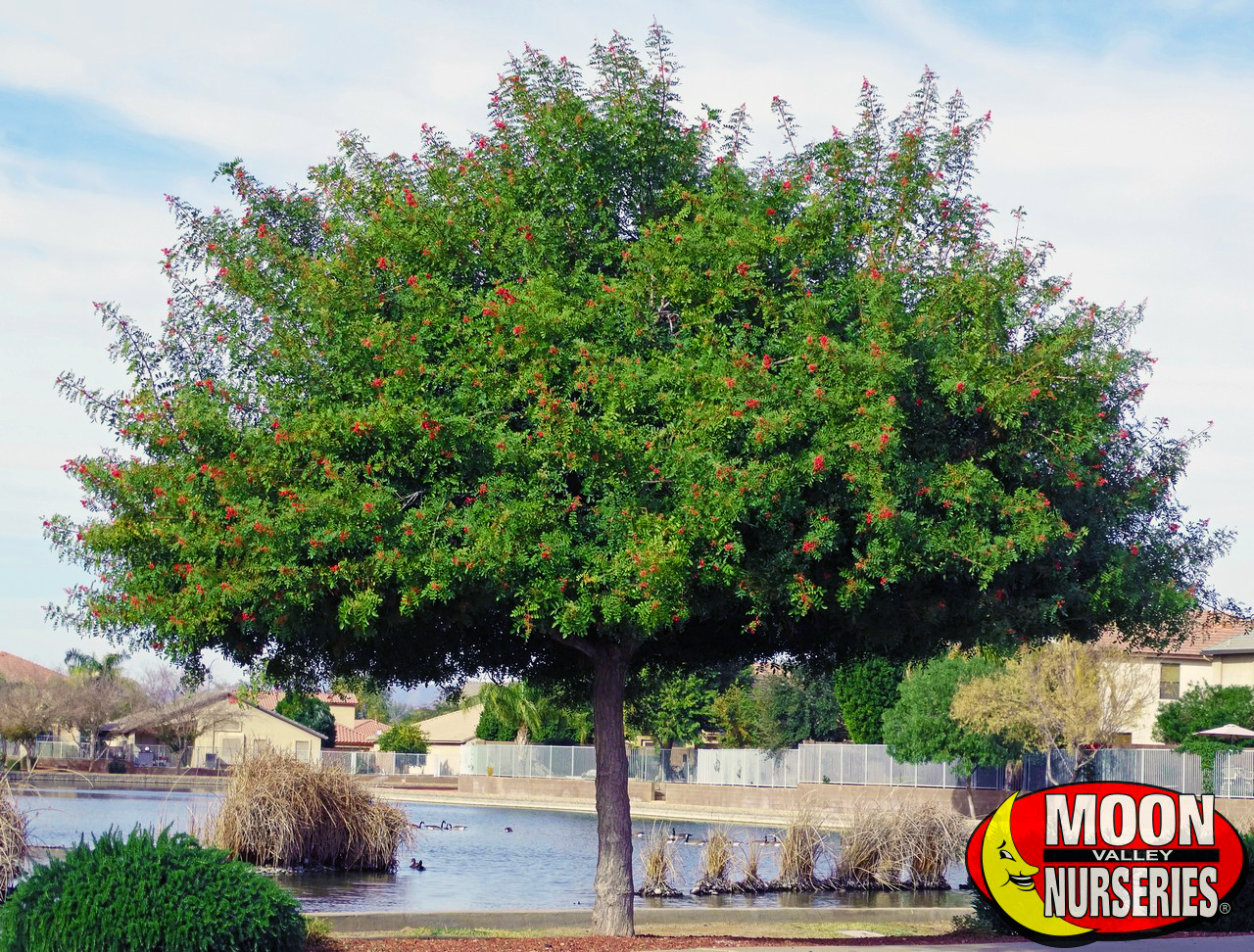 Prune to Create a Relaxing Shade Spot: If you clear space under the tree, you can walk under it and enjoy the shade - great for an outdoor family picnic or respite from the blistering sun! To do this, you will want to cut off some lateral branches from the tree's main trunk. Be sure to make each cut just outside the branch union, which is where the branch meets the main trunk.
Tools you'll need:
Bucket or some other container
Chlorine bleach
Bypass pruners
Lopping shears
Pruning saw
If you don't have the time or the skills, you can always leave the trimming to our professional tree care division. Call them anytime to set up an appointment so that you can have your trees cared for properly.