Back to main Blog
Felipe Benavides
Felipe has been working in the Nursery and Garden center for many years and bring extensive knowledge to trees, plants, and landscape design.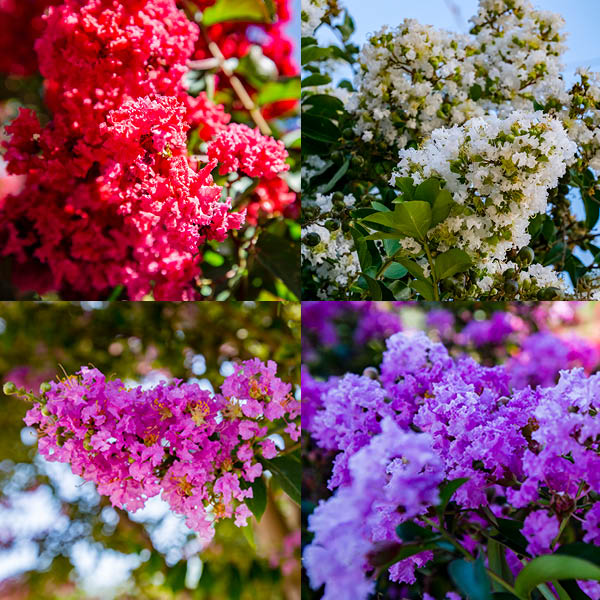 An explosion of vibrant colors awaits your landscape! One of the best ways to experience the glorious summertime sight of blooming flowers is to plant one of the many Crape Myrtle varieties available. These heat-loving trees bloom longer than most flowering trees, and do it during the time of the year when not much else is blooming!
Plant Crape Myrtle Anywhere Color is Desired!
Plant them anywhere where color is desired. They can paint the landscape with colors that range from blood red to pure white and lavender-pink to dark purple! Fence lines, front yards, lining driveways – these trees look spectacular in any location. Plant a few of these Crape Myrtle trees, and watch as your yard becomes the envy of the neighborhood! After all, who doesn't like the sight of beautiful flowering trees during the dog days of summer?
People throughout Southern California rave about these ornamental trees. At Moon Valley Nurseries, we custom-grow and carry the Crape Myrtle varieties that are mildew resistant. Our hybrid Lagerstroemia is perfect for planting up and down the SoCal coastline, from Coronado in San Diego up to the shoreline in Ventura. They are ideally suited for growing in the Inland Valleys and Deserts, too.
Besides the burst of vibrant colors, they grow to an ideal height, making them perfect for almost any size yard. These beauties get bonus points in SoCal for being drought-tolerant once established. They are water-wise trees with little to moderate watering needs!
Yes, Crape Myrtles are definitely show-stopping trees in the summer and warmer months. And, guess what? These trees are attractive all year long. In fall, golden, orange and red colors arrive. And, when they drop their leaves, they can reveal their smooth, spotted gray to cinnamon-colored bark that may shed, revealing a pinkish, inner bark!
The Best Crape Myrtle Varieties to Choose From
Which of the Crape Myrtle varieties do you prefer? Keep reading, take notes, then head on over to your nearest Moon Valley Nurseries location to see these naturally beautiful trees for yourself!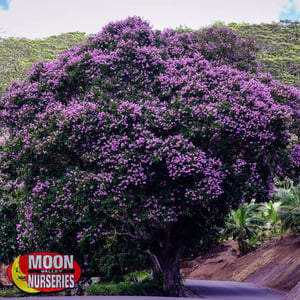 Catawba Crape Myrtle (Lagerstroemia indica 'Catawba'): Dark purple flowers adorn this tree once the warm weather arrives, contrasting beautifully with the bright green foliage. This gorgeous display of flowers remains long into the fall! This show-stopping tree is sure to attract all the right attention, whether planted in groups or alone. Enjoy the colorful scenery outdoors, relaxing under the soothing shade it can provide. This versatile variety can be planted on a beach front property, city garden, or in your suburban neighborhood. We recommend planting it wherever you can admire its beautiful bark, stunning foliage, and vibrant flowers!
Tuskegee Crape Myrtle (Lagerstroemia indica 'Tuskegee'): Add a perfect touch of color to your yard planting this Tuskegee Crape Myrtle tree. This mildew-resistant variety blooms vibrant dark pink flowers that add plenty of drama whether planted alone or in groups. They thrive in a location with full sun exposure and, once established, are drought-tolerant. Since they can comfortably fit into tight spaces, we can plant them in urban gardens or in any place where space is at a premium. Relax and bask in the summer bloom of this beautiful variety, and do it in the shade!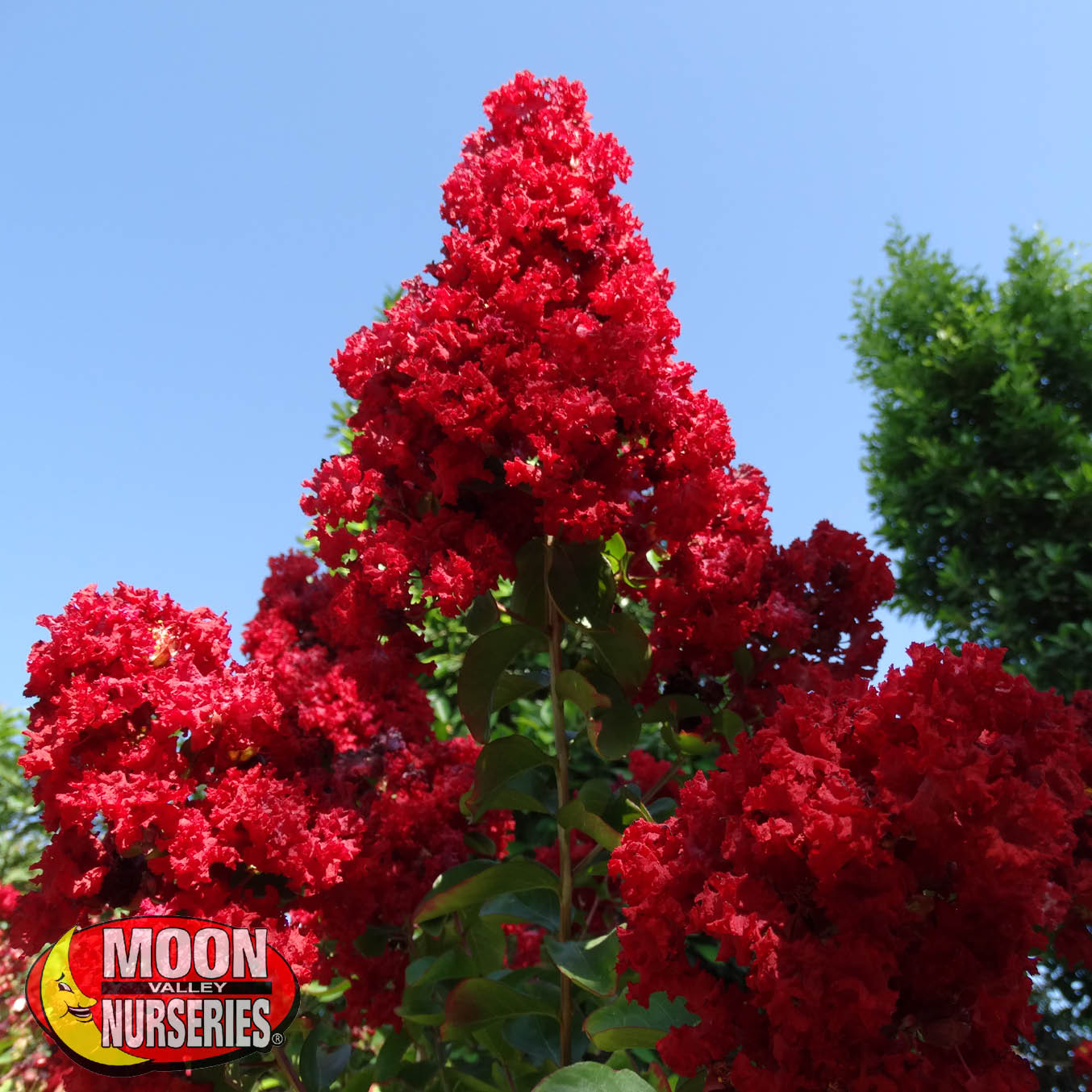 Dynamite Crape Myrtle (Lagerstroemia indica 'Whit II'): It is easy to see why these are called Dynamite Crape Myrtle. When in bloom, they provide an explosion of vibrant red color that is sure to set your landscape's wow factor on high! Mass planting them along a fence line is an excellent way to create a privacy screen. This variety is mildew resistant so that we can plant them anywhere near the coast. Of course, they look incredible planted inland, too! Fill that space in the corner of your property with bright red blooms. Green and red colors complement the summertime vibe perfectly!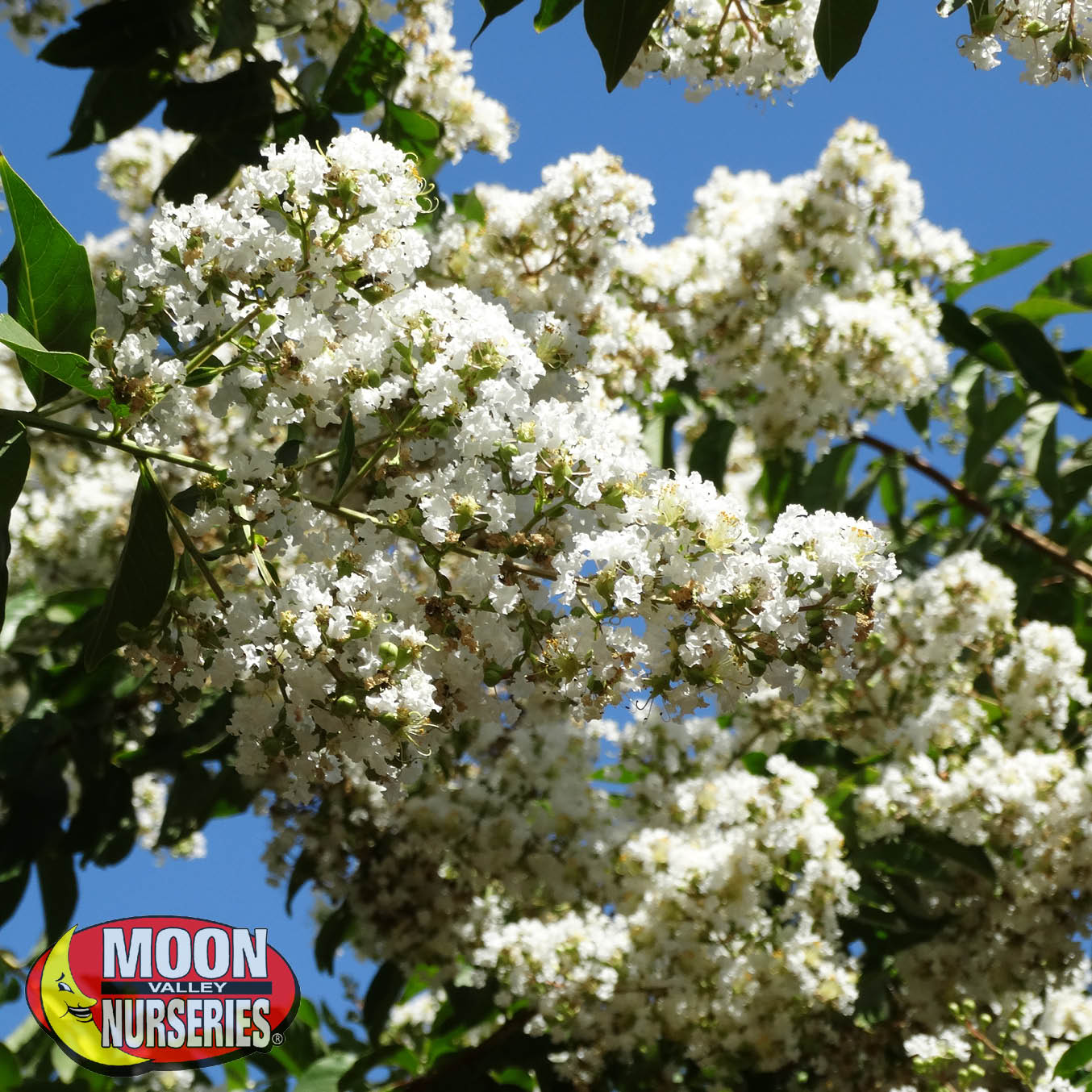 Natchez Crape Myrtle (Lagerstroemia indica x fauriei 'Natchez'): Planting Natchez Crape Myrtle is an excellent way to transform your landscape into a sea of white in the summer. And, while the showy summer flowers are a sight to behold, it is just as attractive in the fall when the glossy dark green leaves turn to a vibrant orange-red color. Line them up along a border or fence and create a colorful privacy screen. This water-wise, mildew-resistant variety can be planted in urban gardens, beach cottage properties, and in SoCal neighborhoods.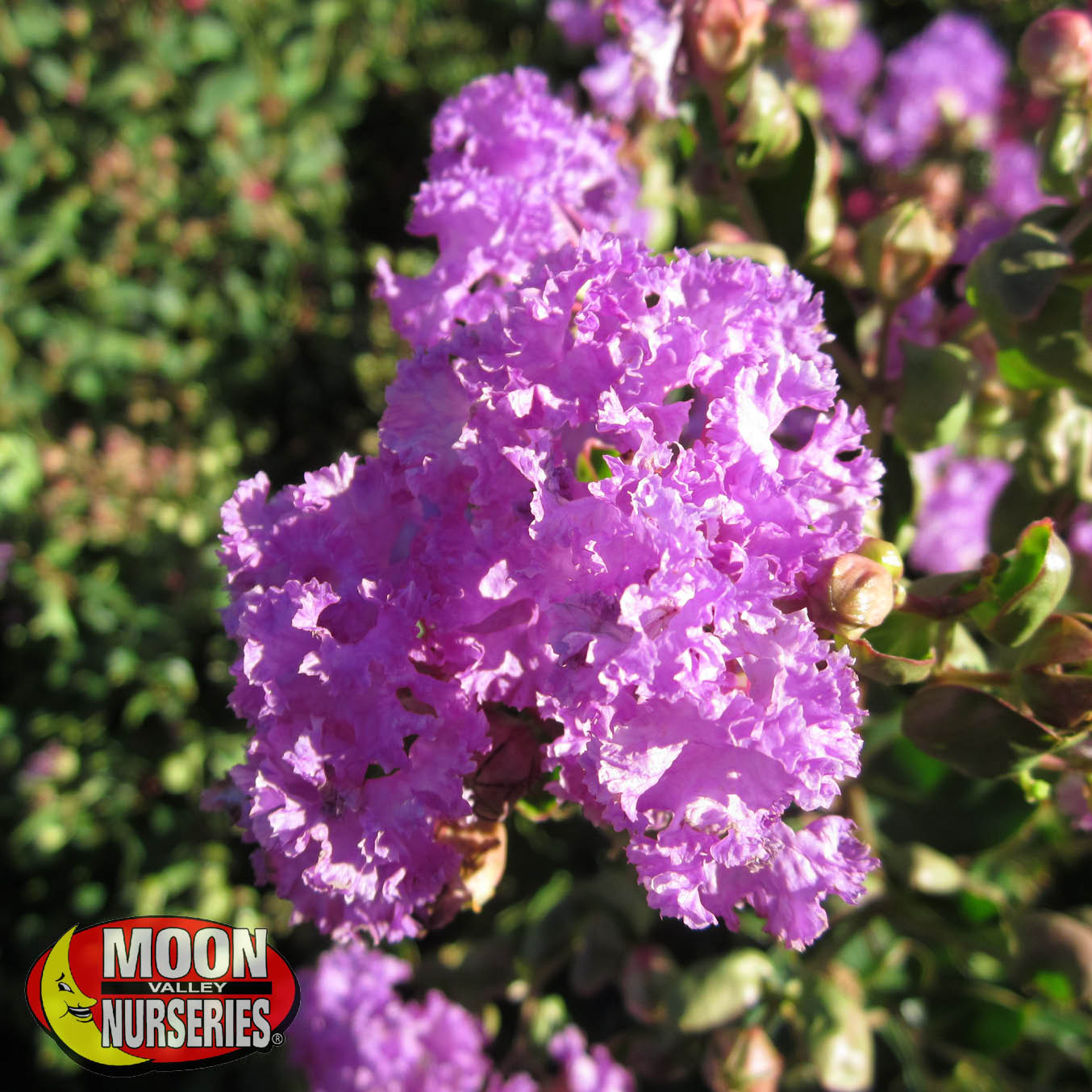 Muskogee Crape Myrtle (Lagerstroemia indica x fauriei 'Muskogee'): If you are a fan of beautiful pink flowers, you will love basking in the panicles of light lavender-pink flowers produced by this Crape Myrtle variety. This ornamental tree is showy all year long. Once the long blooming cycle is over, kick back and enjoy the show as the glossy green foliage turns red in the fall. The gorgeous cinnamon-colored, smooth bark is easier to notice once the leaves drop. Water-wise, fall and summer color, attractive bark – these are just a few reasons to plant this pretty-looking small tree in your yard. Plus, they can create shade, too!
Tuscarora Crape Myrtle (Lagerstroemia indica x fauriei 'Tuscarora'): This little beauty produces a profusion of eye-catching coral-pink flower clusters! We can plant them along a fence and use them as a privacy screen that can block unwanted views in style. Like all the Crape Myrtle varieties we sell, this Lagerstroemia is water-wise and mildew resistant. Add vibrant color to your yard with a tree that can add year-round interest! Plant them along the coast and to the desert. Mass planting them creates a beautiful scenery of pink that you have to see to believe!
Are you ready to add a sea of vibrant color to your landscape? Visit your nearest Moon Valley Nurseries location today and see these flowering trees for yourself. Our nursery professionals will be glad to help you select from the many varieties we have in stock, blooming their gorgeous display that is sure to add value and beauty! We value engineer our products, so you get the best-quality trees at the best price!