It's summertime in SoCal, time to enjoy the great outdoors! Of course, it is also a time when record-breaking temperatures may occur, and this can be a stressful time for trees and plants. Now that we are in the midst of the summer season, we are experiencing longer days and stronger sunlight. In the Inland Valleys, it is not unusual to have temperatures in the 90 to 100 degrees range. Even the coastal cities are feeling the heat. It's true that this time of the year can be tough on the material in our landscape. Stress from heat can be tough on the health of humans, as well as trees and plants in our landscape.
No one likes to do chores in the middle of the day when the heat is at its most prevalent. So, much like we do when we water the trees in our landscape, we will want to fertilize our trees and plants early in the morning. The early morning hours are the best time to fertilize because it can reduce the possibility of burning the plants. Always read the label on the package and apply it correctly.
Yes, we are experiencing a heat wave right now in Southern California. However, the great SoCal weather will be here before we know it. For now, it's all about the heat and what it is doing to our trees and plants. If you have noticed that your trees and plants are showing signs of stress, Super Charged Moon Juice can come to the rescue! This exclusive fertilizer is easy to use, and you will see the results in no time at all!
When to Use Moon Juice: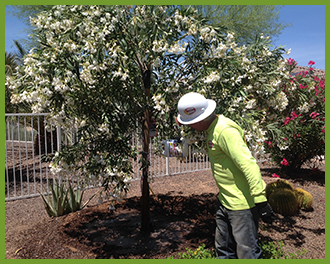 Immediately after new transplanting
Immediately after signs of heat stress
Immediately after freeze or wind damage
Immediately after any other stressful event
Why Moon Juice is Beneficial to Plants and Trees in the Summer and All Year Long!
There are lots of great reasons to use a fertilizer such as our Super Charged Moon Juice – it can ensure that the trees and plants in your landscape are healthy and protected from the stress of heat all summer long. When it's hot outside, the soil is deficient in the three most important micronutrients that every tree and plant needs. Iron, Manganese, and Zinc are essential to healthy plants and trees. Moon Juice contains the three most important micronutrients, with the added nutrient of thiamine mononitrate (Vitamin B1). The specialized formula has beneficial effects on new plantings.
Besides having the three most essential nutrients, Moon Juice is formulated with our proprietary Furst liquid technology. We developed this formula to help maximize the potential of the trees in your landscape. This formula also includes a blend of organic enzymes and amino acids. These organic enzymes and amino acids can stimulate the growth signals within the plant. Plus, it can also help the plant with nutrient uptake and enhance your plant's ability to ward off disease. Of course, during this time of the year, it is an essential way to help trees and plants recover from the stresses caused by heat waves.
Of course, the fact that Moon Juice is so easy to use is a major bonus. Just mix with water and apply it to the root area. The easy-to-follow instructions ensure that you apply the correct amount, which can vary by the size and type of plant. Once you have used the fertilizer, always remember to water your trees and plants thoroughly.
Fertilizer for Lawns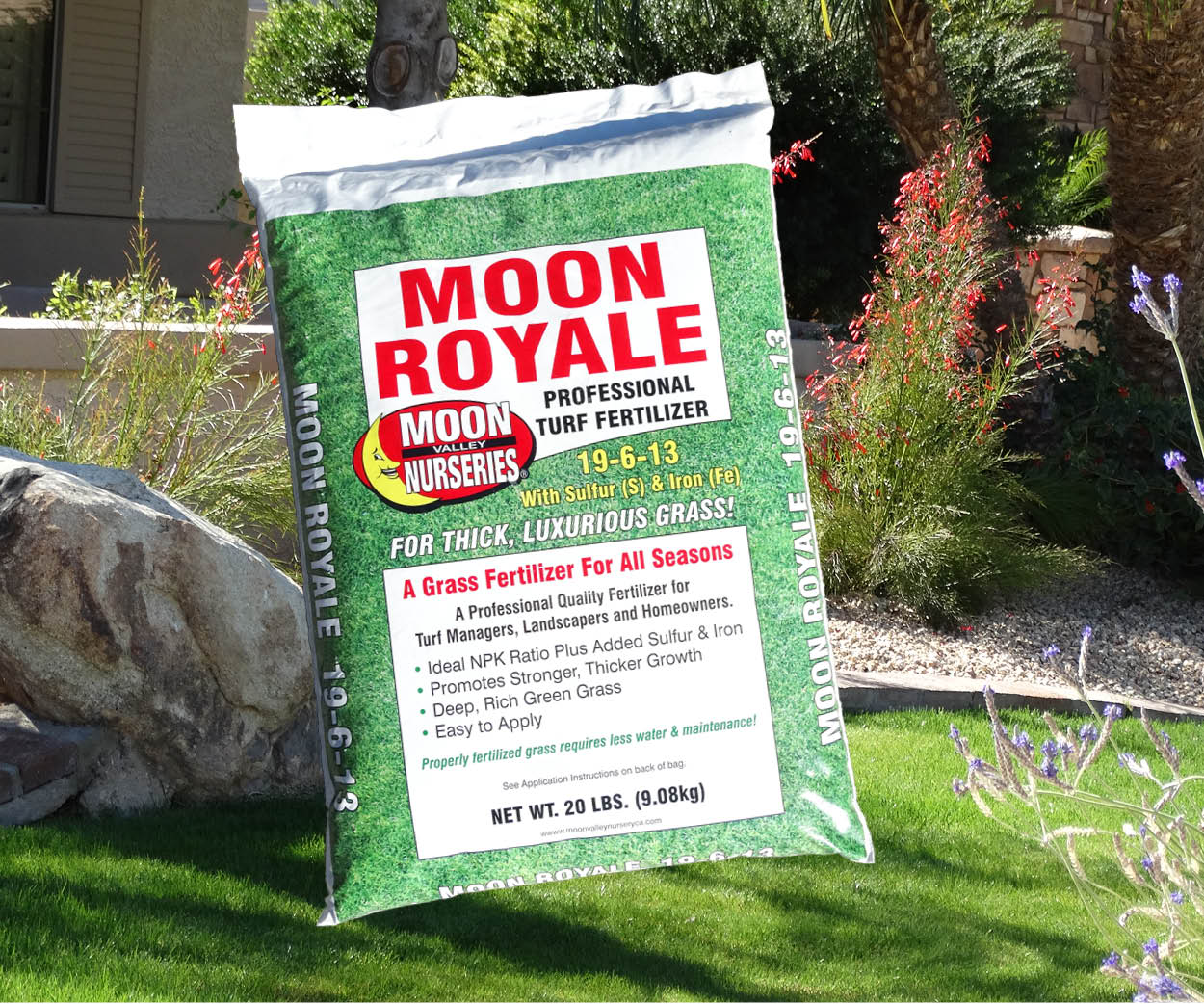 Water conservation and the summertime weather can take their toll on our lawn. Fertilizer can protect our lawn from the heat and the insects. Apply fertilizer and encourage new growth. Get out there and enjoy your yard with friends and family. We never want to over-fertilize. Also, for best results, fertilize early in the morning or in the evening.
Don't Forget to Add Mulch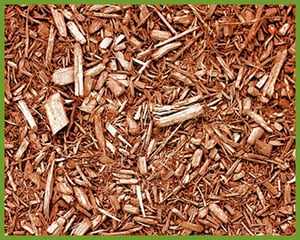 Don't forget the mulch! There are many benefits to mulching. Apply mulch as an excellent way to care for your trees and plants this summer. For one, it can help keep the soil cool and reduce surface evaporation. It is important to reduce surface evaporation because it increases the soils ability to retain moisture. Cutting down on the amount of watering you need to do is going to benefit your pocketbook, too. Mulch breaks down over time, and as it does, it provides nutrients to the soil. Why pull weeds in the summer if you don't have to? Mulch is a great way to control weeds in your landscape.
Sure, it's hot outside, but don't let the heat keep you from enjoying a thriving landscape. Keep your shade trees happy with our Super Charged Moon Juice! You can purchase this and all our beneficial fertilizer products at your nearest Moon Valley Nurseries location. We have everything you need for a beautiful yard for every season!