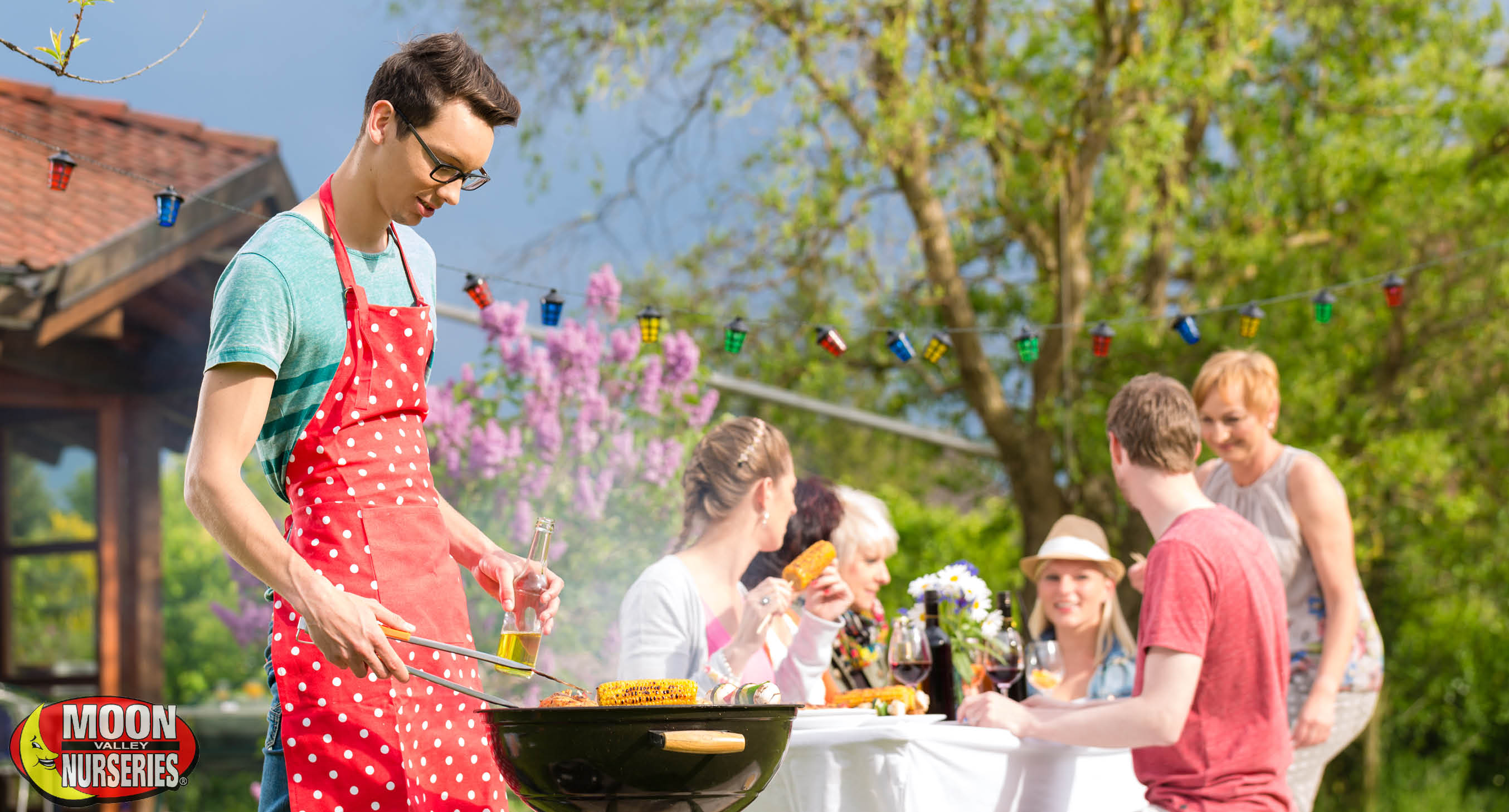 Labor Day weekend is here! This is a time to gather friends and family, enjoy conversations and laughter, and eat delicious foods in our backyards. BBQ is a big deal this weekend, and so is entertaining. Whether you are hosting the big get-together or going to a friend's place, having a winning recipe is key. Well, we are here to help. Previously, we have posted a few recipes that are sure to be a hit – Lime Focused, Refreshing Cocktails, and BBQ Essentials. Since you are already planning to serve up some yummy dishes, why not join our Labor Day Weekend Contest! The winner of the contest will be awarded a $100 gift card. To enter, simply do the following:
Follow @MOONVALLEYNURSERIESCALIFORNIA on Instagram or like the @MOONVALLEYNURSERYCA page on Facebook (chances to win are better if you do both!)
Make one of our recipes
Snap a picture, tag us, and use the hashtag #MOONVALLEYNURSERYEATS
The contest will go all weekend long, then we will draw a winner on September 4th at noon (PST). So, join the fun! We'd love to see you in your beautiful backyard, enjoying one of our favorite recipes!
We have even compiled a few more tasty recipes that are perfect for this Labor Day weekend:
Avocado Fruit Salad with Tangerine Vinaigrette – Who doesn't love avocado? This salad is a refreshing addition to any backyard party and a Haas avocado tree is a perfect addition to any backyard. Moon Valley Nurseries also offers Tangerine trees – so you can pick you own juicy citrus for this recipe and future snacks. You can feel good about eating this dish. Click here for the recipe.
Spicy Lemon Shrimp Skewers – An easy and healthy grill option! Using lemons from a Moon Valley Nursery lemon tree is sure to amp up the flavor! This light shrimp dish will be a welcome dish among heavier choices. Click here for the recipe.
Mixed Citrus & Arugula Salad – Nothing like a big dose of Vitamin C! Change up your normal green salad and add a trio of citrus. Nice mixture of peppery greens and acidic citrus. Click here for the recipe.
Summer Fruit Crostata – Don't make a traditional pie, switch it up with this rustic tart-type dish. We like to use peaches, nectarines, and plums – but you can swap in whatever you prefer. Click here for a recipe.
Citrus Lemonade – This is a fun twist on the classic lemonade! A must-have for any citrus lover; it contains lemon, orange, and grapefruit – all are available at Moon Valley Nurseries, waiting to enhance any yard and recipe! Click here for recipe.
Let's see those pictures! Moon Valley Nurseries wishes you a relaxing Labor Day weekend!
Moon Valley Nurseries offers a variety of custom grown citrus and fruit trees ready to thrive in your yard, giving you your own selection of juicy fruits. From lemons to limes, oranges to grapefruits, peaches to plums, and more, Moon Valley has what you need!