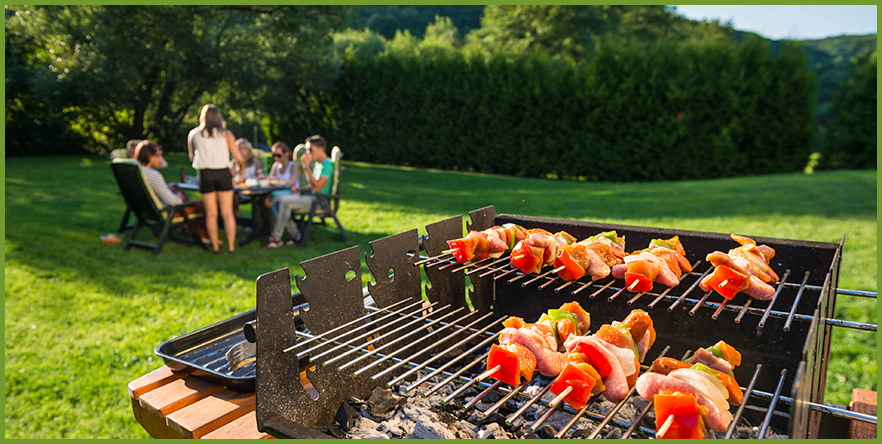 Summer is right around the corner, and it's time to get the invites ready, blow the dust off the grill and clean up the backyard for an awesome summer BBQ using homegrown fruit and citrus from your backyard!
Now, there are many foods that make up a classic of a summer BBQ. Hotdogs, hamburgers, potato salad are the favorites. There is nothing wrong with the favorites, however, if you're looking to really make an impression at your BBQ consider using what is growing on your landscape. Across our region, fruit and citrus trees are producing juicy fruit that are great companions to any summer BBQ. Below are a few of our favorite recipes using homegrown fruit!
Click here for a full list of our citrus and fruit trees or
click on the links below to see the varieties we offer for each fruit and citrus.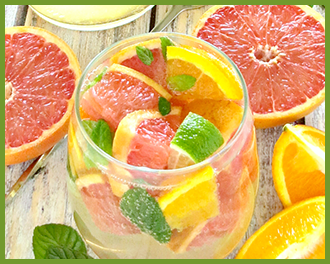 Grapefruit & Orange Sangria
For a fun new twist on a classic, combine your grapefruit and oranges for this drink.
Ingredients: Grapefruit, lime, mint leaves, orange, club soda, Riesling wine, sugar, and water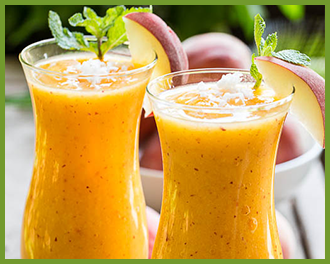 Frozen Peach-Coconut Daiquiri
The easiest way to beat the summer heat is with a frozen drink and a fresh peach from your tree!
Ingredients: Peach, lime, sugar, ice, coconut run, white rum, shredded coconut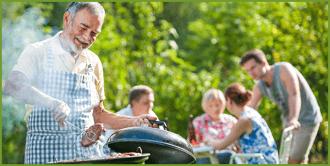 Grilled Zucchini with Lemon Salt
Grilled vegetables are just fantastic and super easy to prepare.
Ingredients: lemon, zucchini, black pepper, salt, olive oil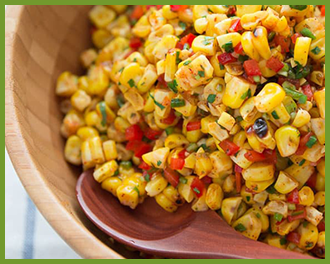 Chili Lime Grilled Corn Salad
Fortunately for us, our climate allows us to grow a wide range of vegetables and below is a recipe using vegetables and limes that you can grow at your home!
Ingredients: Corn, bell pepper, jalapeño, scallion, lime, chili powder, salt, black pepper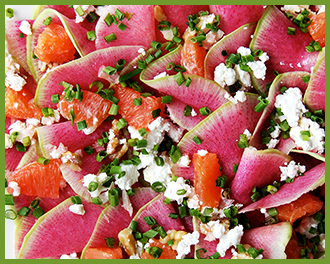 Watermelon, Radish, Orange & Goat Cheese Salad
If you're looking for a salad that will turn heads, we highly recommend this. It tastes great!
Ingredients: Orange, chives, shallot, watermelon radishes, white balsamic vinegar, salt, Olive oil, walnuts, goat cheese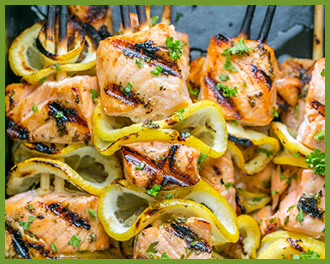 Grilled Lemon Salmon Skewers
Every BBQ need skewers and these salmon skewers are juicy and loaded with flavor.
Ingredients: Salmon, garlic, lemons, parsley, Dijon mustard, black pepper, salt, Olive oil, bamboo skewers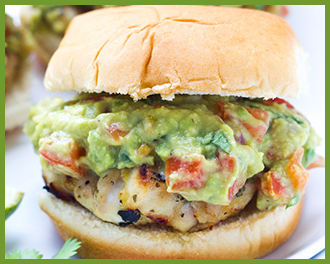 Cilantro Lime Chicken Sliders with Tomato Guacamole
If you've never had guacamole on a burger you are missing out.
Ingredients: Chicken, avocado, coriander, limes, tomatoes, white onion, black pepper, garlic salt, salt, olive olive, bun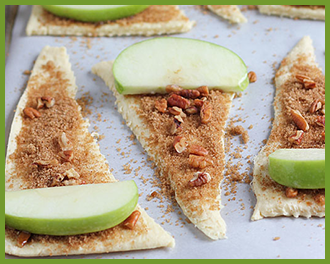 Apple Pie Bites
Every BBQ needs a dessert.
Ingredients: Apple, apple pie spice, brown sugar, pecan, butter, crescent rolls