Back to main Blog
Luke Kalawsky
Luke Kalawsky has a passion for all things trees, plants, and landscape design. He has designed numerous landscapes as the head designer in the Surprise, Arizona region until he became a manager of our Central Phoenix Nursery. He now dedicates his knowledge, expertise, and creative capabilities to help the masses discover how to design, plant, and maintain their landscapes with his writings.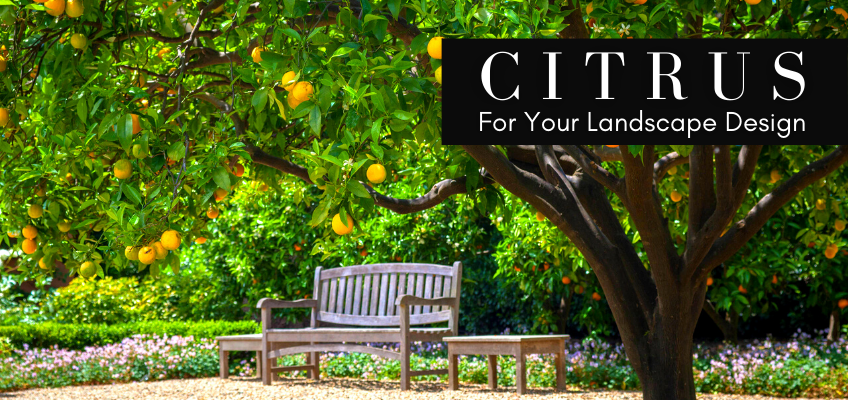 One of the most rewarding feelings is being able to walk into your backyard, pick a ripe citrus from your own tree, and enjoy the fruit of your yard right then and there. Growing your own Citrus grove has numerous benefits beyond the joy of harvesting your own fruit. They can be used to enhance your landscape design and bring almost limitless functionality. Let's explore the diverse usability of Citrus Trees!
CITRUS IS FUNCTIONAL
Citrus are some of the most purposeful trees that can be grown in your yard. Planting Citrus allows your yard to become your personal orchard. You can have direct access to your own Oranges, Lemons, Limes, Grapefruit, Tangerines, Kumquat, and plenty of other hybrid and exotic varieties.
Having that kind of bounty growing in your very backyard enables you to cook with the luxurious flavors and zest of Orange, Lemon, and Lime. You can mix refreshing fresh-fruit cocktails like margaritas, mimosas, or sangria. You could also incorporate your citrus garden into your baking and craft delicious Key Lime or Lemon Meringue pies!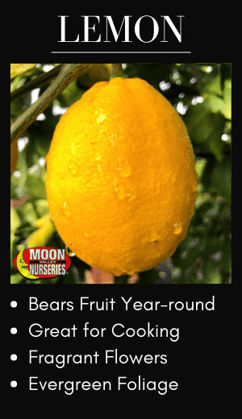 CITRUS FITS INTO YOUR STYLE
Citrus Trees are not just versatile in the application of their fruit, but also how they can fit into your landscape design preference. Citrus trees are a perfect choice when looking to add medium-sized shade and color to your yard. The lush evergreen foliage and ornate fruit establish an elegant, showy look in an area. The fragrant citrus blooms provide a wonderful aroma to the yard as well.
Whether you choose a Modern, Tropical, Tuscan, Spanish, or Southwestern Landscape Style, Citrus fits in seamlessly and augments your yards appearance with class. You can enjoy walking through your villa's citrus grove if you have a Tuscan or Spanish Style. Admire the graceful art form and sustainable nature of Citrus if the Modern Style is your preference. Pluck a ripe fruit off your Citrus trees from the comfort of your Tropical Style poolside or cabana. The Southwest was built on Citrus Farms, so if you love nature and adopt the Southwest Style, Citrus will be at right home in your yard.
Check out the full Landscape Style Guides here!
CITRUS ARE VERSATILE
The obvious advantage of Citrus is an attractive tree that produces tasty fruit in your yard, but their usefulness doesn't stop there. They can be planted in rows to create an orchard the doubles as a privacy hedge. Their deep green dense canopies help to filter wind and noise. The lovely aromatic blooms attract hummingbirds and butterflies to bring a sense of life and vitality to your landscape. You can even grow your Citrus as a potted topiary to accent a patio or courtyard.
OUR CITRUS IS GROWN TO PRODUCE
At Moon Valley Nurseries, we have been growing our own Citrus for decades in our native soil and climate. We use custom root stock that is guaranteed to produce excellent tasting fruit and plentiful harvest. Our Citrus Trees are grown with plenty of care and nutrients to ensure that when you get your Citrus from Moon Valley Nurseries you can rest assured you will get the best fruit possible.
OUR DESIGNERS LOVE WORKING WITH CITRUS!
The number of purposes and applications that citrus trees can fulfill are numerous. Our Professional Landscape Designers are happy to help you incorporate the many benefits of Citrus into your yard, while matching your goals and Landscape Style. Get in touch with one of our expert designers and bring the joy of fresh fruit to your yard!