Back to main Blog
Luke Kalawsky
Luke Kalawsky has a passion for all things trees, plants, and landscape design. He has designed numerous landscapes as the head designer in the Surprise, Arizona region until he became a manager of our Central Phoenix Nursery. He now dedicates his knowledge, expertise, and creative capabilities to help the masses discover how to design, plant, and maintain their landscapes with his writings.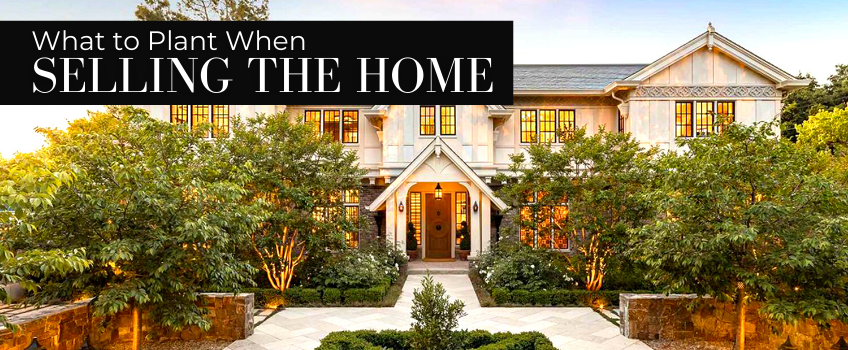 When selling your home, you only want it on the market for a short period of time and you want to increase its value as much as possible. You do this by creating great curb appeal, so your home stands out beyond the rest of the neighborhood. This will attract prospective buyers and elevate the value of your property.
The question of what to plant when selling your home comes up so often at our nurseries, that we have developed a blueprint for planting the best trees and plants to offer you the most effective home selling experience. Let's take a look!
Generate Stunning Curb Appeal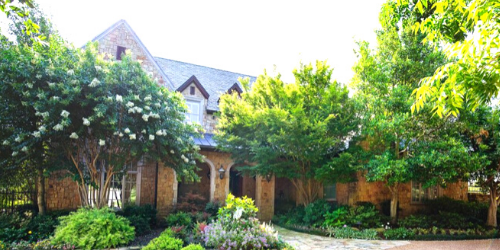 The first thing to take account of as you gear up to sell your home, is what kind of first impression is your home making? Many potential home buyers are looking at pictures online and the front yard of your house is often the first image they will see. You'll want to make sure your home's curb appeal is set up for a great first impression!
Start by planting trees with character, such as multi-trunk or flowering varieties that will add interest to your front landscape. You can also utilize the resort-style look of tall palm trees which can add massive curb appeal to your property. Then add in texture with flowering shrubs or smaller palms and tropical plants to create depth to the design. You can also line an entry or driveway with trees, palms, or hedges for a classy, upscale look. Planting for curb appeal is sure to attract many potential buyers, in fact, your landscape will look so good, you may not want to leave!
Look through our Style Guides to see how to plant for curb appeal within your landscape's style!
Create A Private Property With Privacy Hedges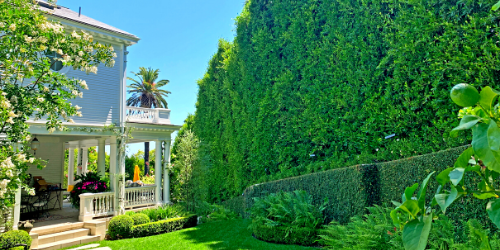 Next on the list is to eliminate unattractive views and create privacy in the yard with hedging plants. People considering your home will want to feel a sense of safety and comfort in their new potential residence without direct views of a neighbor's yard. There may be sights that are off-putting to a homebuyer that can simply be blocked by planting hedges. Thick, full hedge material will do the job wonderfully, while further providing a pleasing look to the yard and bringing extra shade. There are plenty of trees and plants that make for great hedges and fit into the preexisting landscape design of your home to create a cohesive style.
You can find the best options for hedge material in our Ultimate Guide to Privacy Hedges!
Cool The Home With Shade Trees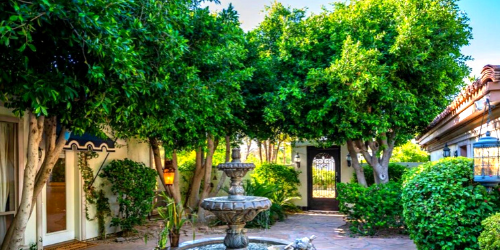 Another thing to look for when selling your home is what shortcomings in your yard and home can be solved by some well-placed trees? Many homes have some rooms of the house that receive a lot more sun exposure and get too hot in the summer. Planting shade trees to cool down these areas will alleviate the issue in an effective and elegant fashion. This allows the tree to soak up much of the heat that would heat up the rooms while allowing your home's air conditioning system to cool the area more efficiently as well.
Shade trees also have the benefit of covering up sections of the home that are unpleasant to look at. Protection from rogue golf balls, hiding rooftop air conditioning systems, and more are all easily remedied by several lush trees Instead of leaving a bothersome sight exposed on the home, replace it with a lovely shade tree!
Check out our top shade trees here!
A Great Landscape Design Can Greatly Increase Value!
Making these changes to the home allows for a quicker sale and shorter time on the market, but it also intrinsically adds value to the home. Studies have shown that planting a well-designed landscape can increase a home's value by up to 28%. That kind of increase makes planting a beautiful and functional landscape design is one of the best methods of raising the value of your home.
Putting all these details together into an excellent design that is both magnificent and functional can be a challenge. Our professional landscape designers are experts in doing exactly that! They will come alongside you in creating a yard that maximizes the appeal, function, and value of your home. If you are considering selling your home, get in touch with one of our designers for your area. They will provide you with a consultation on how to get started with the right trees and plants to make selling your home a breeze!