Back to main Blog
Luke Kalawsky
Luke Kalawsky has a passion for all things trees, plants, and landscape design. He has designed numerous landscapes as the head designer in the Surprise, Arizona region until he became a manager of our Central Phoenix Nursery. He now dedicates his knowledge, expertise, and creative capabilities to help the masses discover how to design, plant, and maintain their landscapes with his writings.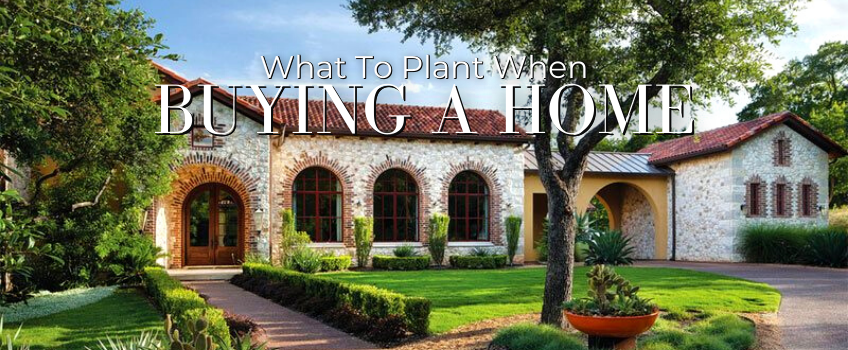 Buying a new home is an opportunity for a fresh start. It allows you to reconsider your personal style tastes, indoors and outdoors. Many homeowners come into our nurseries wondering what they should plant in their new yard.
The process of updating the appearance and function of your new yard can be overwhelming without knowing where to begin. The experience we have in creating custom landscapes for thousands of homes has allowed us to put together a helpful guide on creating your dream landscape at your new home!
REDEFINE YOUR STYLE

When you purchase a new home, it is a chance to evaluate what you've always wanted from your landscape and develop your yard to reflect your personal landscape design style. You may have some existing trees and plants in your new home's yard that you would like to incorporate into your dream landscape, or it may be a chance to start with a blank canvas and create your ideal design from scratch. In either case, you will want to start the process by defining your preferred landscaping style.
You may be the individual who wants a classy Mediterranean theme, where a Spanish or Tuscan landscape style would be perfect. Perhaps you prefer the clean lines and elegant refinement of a Modern style. If you want your home to be located in the middle of a tropical paradise, then the Tropical style is the ticket!
If you are unsure what landscape design style you prefer, take our style quiz to see which is right for you!
TAKE NOTE OF PROBLEM AREAS

Every home is a bit different, and many of them have a few areas that may be less than ideal. When considering what to plant in your new yard, evaluate the issues that can be solved with trees or plants. If there are rooms in your home that seem to get hotter than others, a shade tree planted outside that room will keep it cool and allow the air conditioning system to regulate the home more efficiently. Many homes have unwanted sights near the home such as streetlights or pool pump housings that a well-placed tree or bush can block out nicely. A privacy hedge will create a lush, dense screen for areas that you are uncomfortable with how much of your neighbor's yard you can see.
Every landscape style has a selection of trees and plants that accomplish these jobs wonderfully. When using your landscape design to solve problems that come up in the yard, you not only fix the issue, but also increase the beauty and value of your home!
You can check out our Ultimate Guide to Privacy Hedges for more ideas on trees and plants perfect for blocking sights!
REIMAGINE YOUR SPACE

Moving into a new home is the best time to reimagine what is possible from your yard. You could create an outdoor living room surrounded by gorgeous trees and plants to spend more time relaxing outdoors. If you love to cook and bake, building a beautiful outdoor kitchen with quick access to your personal chef's garden is sure to promote all manner of tasty creations. You may be working from home and want a more inspiring outside workspace amongst fresh, lively trees and plants.
You could have your own fruit orchard, a zen garden, a flowering vine-covered pergola, a hammock strung between two shady trees or palms, an artsy modern garden, or an outdoor tiki bar. The possibilities of what your yard can be are endless. When you purchase a new home, look over the property and reimagine how you could further bring purpose to your yard.
BRING THE DREAM TO LIFE!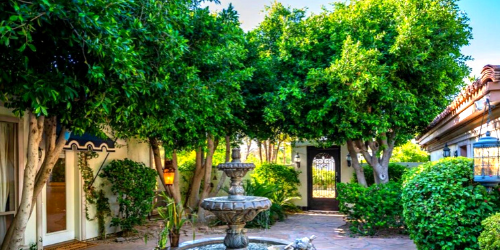 The final step is to bring it all together! At Moon Valley Nurseries we have professional landscape designers that work with you to accomplish your landscape goals. When you are renovating the landscaping of your new home, having an expert designer help piece it together from concept to final planted product makes the process enjoyable and easy! Our designers have a passion for their craft and will come alongside you to understand your objectives for your new yard, any issues you'd like solved, and your personal style to design a beautiful landscape you will enjoy for years to come!