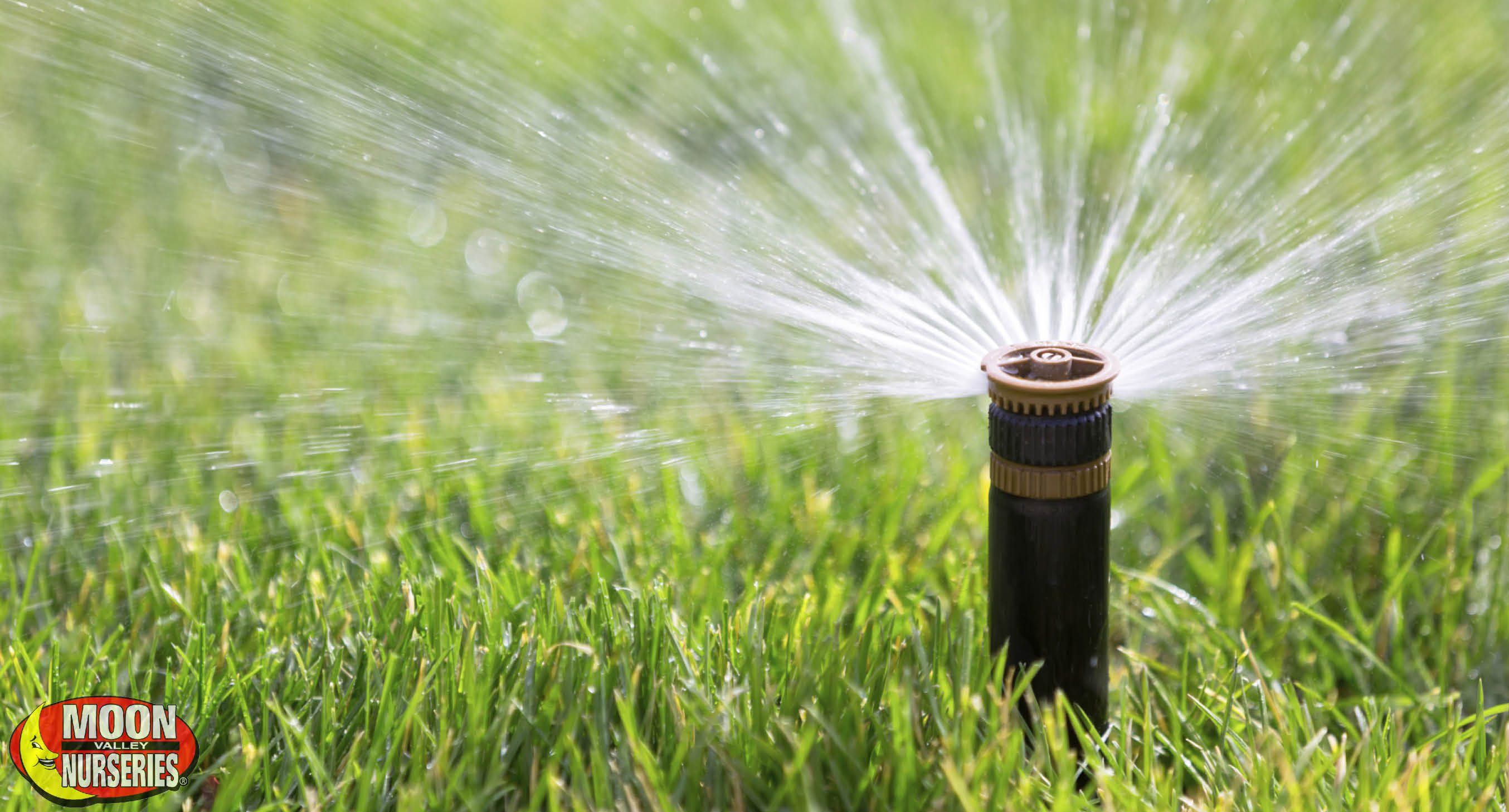 Think Before You Irrigate
As summer quickly approaches, and temperatures are starting to rise, we should get outside and do all those yard projects we have saved up. There are many things that go into re-doing a yard or creating one. While irrigation is key to keeping all things in a yard thriving, there are a few items you should handle first.
Have a Plan for Your Yard: Before you start any work, you need a plan. Pretty straight-forwards, right? It is important to know what you want the end-product to look like; whether you want big shade trees, cactus, or pops of color. You might also want to think about what kind of style or feel you want. Maybe something like a tropical getaway or minimal and clean. Whatever you want, you should start with a plan. At Moon Valley Nurseries, our knowledgeable design pros are available to help you create your vision. They can either point you in the right direction, or they can do all the work for you!
Plant First: It might seem like a good idea to lay all the groundwork and irrigation before planting, but it can create more work for you. Planting all your trees, shrubs, and other plants first can help the project go smoothly. By planting first, you will be able to know exactly where you will need the irrigation system to go and which areas are important. This means that you know where the trees will be, so you know where the water needs to go. If you do the irrigation system first then plant your tree, there's a chance you will decide the tree looks better elsewhere before planting. This could mean that all that hard work installing the pipes, valves, and everything else would need to be changed. So, plant your trees first, then install the irrigation system.
Moon Valley Nursery pros are available to help your dream landscape come together! By having one of our passionate designers assist you, they can help you find the perfect trees and create a plan for where both the trees and irrigation should go. Call or stop by today to see what Moon Valley Nursery can for you and your yard!