Majestic Ash Is A Fantastic Shade Tree
The Amazing Benefits of The Majestic Ash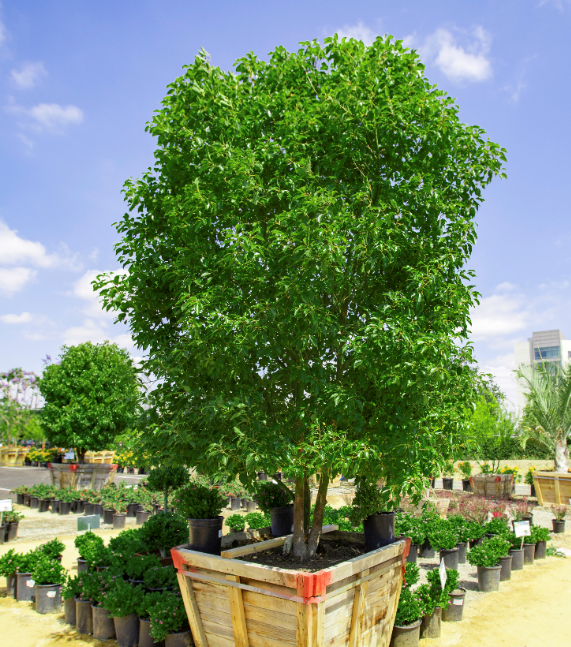 Shade trees have so many beneficial qualities that it's hard to keep track of them all. They can clean the air, mark seasonal changes, lower electric bills, increase your property value, add stunning beauty to a dull spot. The list could go on! As we enter a new season, many of our customers at Moon Valley Nurseries are already planning ahead for ways to escape from warmer days and we always direct them to our beautiful Majestic Ash.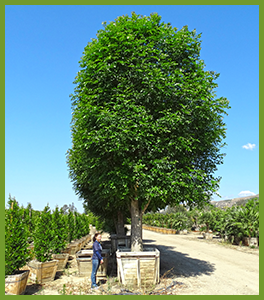 The Majestic Ash, Fraxinus uhdei 'Majestic', is a grafted cultivar that is grown especially by Moon Valley Nurseries for decades. Because we own all of our farms where we grow our trees and shrubs, our arborists have been able to develop a premium specimen that produces no seeds and is super easy to grow.
Top Tree for Shade
When it comes to shade, this is the ideal tree for our region. If you're expecting and hoping for a large canopy of shade to provide a play area for your children or for a way to escape the afternoon sun you will not be disappointed in the Majestic Ash. It has a formal upright growth rate that allows it to be planted as a focal point or in a row if you're seeking additional privacy as well. The classic, larger-leaved unique green foliage compliments the canopy as well with its dense growth. Minimal light will pass through this tree, which allows many of our homeowners to plant colorful partial-sun shrubs underneath the tree that will be protected from the sun.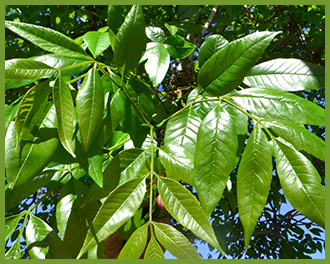 You're probably thinking, 'Isn't the foliage green. How could that be unique?" What makes the Majestic Ash unique, is that its foliage is a bright and shiny. This combination with the larger leaves and soft appearance provides a dynamic pop in any landscape that really stands out against other green trees and shrubs. This tree will not blend into the landscape which in turn has made it such a popular choice for our customers who are looking to add additional trees to their landscapes.
Another amazing benefit of this tree is its ability to thrive in our region, where Ash trees from other nurseries have struggled. The Moon Valley Nurseries Majestic Ash can handle full sun, is tolerant of our difficult soil, hardy to both cold and heat, and more importantly, once established these amazing trees can become a water wise tree. That's great news for those looking to cut back on their environmental footprint.
See Your Property Value Go Up
If we still haven't convinced you of the Majestic Ash's amazing benefits above, consider this. Many of our customers at Moon Valley Nurseries have seen an increase in their property value and a decrease in their utility costs when they plant a giant shade tree on their property. What makes the Majestic Ash an ideal shade tree for this combination is its minimal maintenance and ability to keep its foliage throughout the year. No need to constantly be pruning and caring for this tree.
Because we are the growers, we guarantee that we have an ideal and perfectly sized Majestic Ash for your home. In addition, we have been custom growing premium specimen trees for decades all across Southern California throughout the desert Southwest and have perfected the proper growing technique to assure the customer is always getting a top quality tree for the best value.
The Moon Valley Nurseries Majestic Ash is a grafted cultivar that is grown especially by our nursery pro for decades. What makes these trees even more spectacular is they do not produce a seed thanks to the expert growing process.
The Moon Valley Difference
Moon Valley Nurseries is your one stop shop for all your landscape needs. Our experts have decades worth of experience and they will be able to assist you with any and all projects you may have. Click here to map a nursery near you.