Back to main Blog
Luke Kalawsky
Luke Kalawsky has a passion for all things trees, plants, and landscape design. He has designed numerous landscapes as the head designer in the Surprise, Arizona region until he became a manager of our Central Phoenix Nursery. He now dedicates his knowledge, expertise, and creative capabilities to help the masses discover how to design, plant, and maintain their landscapes with his writings.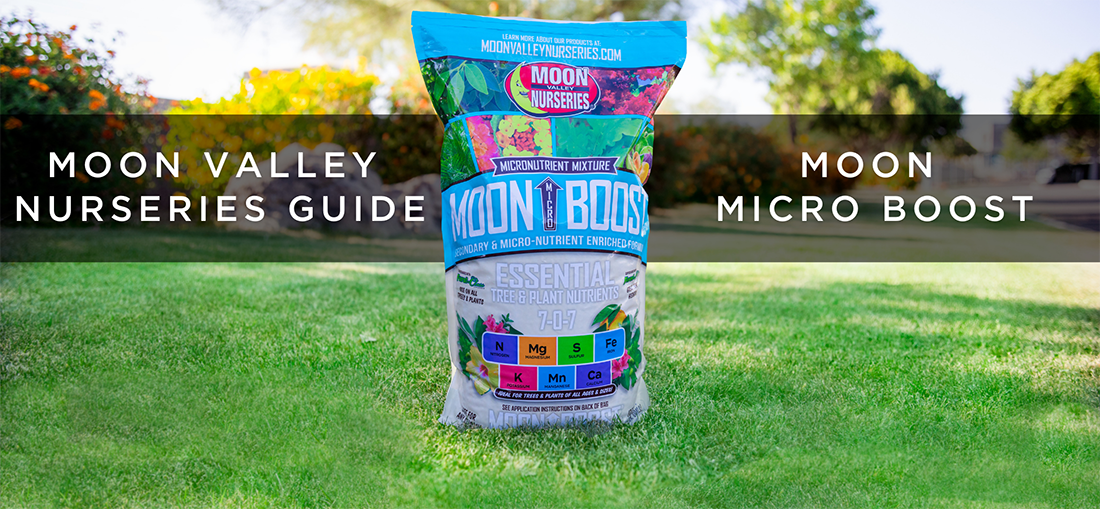 Your trees and plants need a balanced diet, just like we do! That includes both macro and micronutrients. Just as we need our meat, potatoes, vegetables, and grains, plants need those nutritious meals as well as the vitamins and minerals.
We created our Moon Micro Boost™ as a way to supply all of your trees, palms, plants, lawn, and more with a hearty helping of custom-blended plant food and micronutrients. This enriched formula helps to boost health, vigor, and performance of all plant material, while also helping to amend poor soils, and allow for higher nutrient uptake in your trees' and plants' root systems.
How Does Moon Micro Boost Work?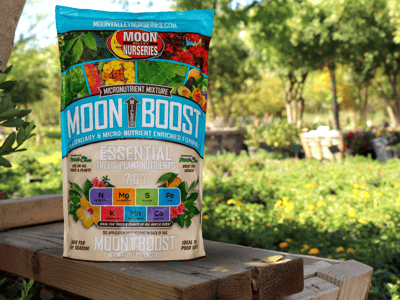 Our Moon Micro Boost contains Furst®-Class Concentrate, a liquid that stimulates root hair growth in all trees and plants, allowing them to soak up more essential nutrients. Furst Liquid also triggers the growing processes in your plants that cause them to become hardier and more resilient to environmental, disease, or pest-related stressors.
The micronutrients and Furst Liquid in this special formula create full, vibrant growth in privacy hedges and shade trees for thicker canopies and dense privacy screens. Apply this supplement to fruit and citrus trees and increase your crop production while also causing your homegrown fruit to become juicier, more flavorful, and packed with vitamins. Use it on your palm trees to develop thicker fronds as well as to restore any yellowing foliage and watch your landscape become a tropical oasis! Spread Moon Micro Boost over your grass and watch your lawn become a lush, deep green worthy of an award-winning golf course!
What Does
Moon Micro Boost Do?
Supplies trees and plants with essential macro and micronutrients
Stimulates root hair growth to allow for increased water and nutrient uptake
Improves the ability of trees and plants to ward off diseases, infections, and pests
Maximizes tree and plant performance and appearance
How Do You Use Moon Micro Boost?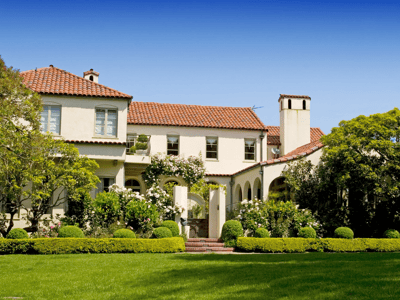 This is an all-season blend that can be used alone or in combination with other fertilizers, supplements, and nutrients all year long. We recommend monthly applications of Moon Micro Boost on all of your green material including trees, hedges, palms, flowering trees and plants, vegetables, desert plants, cacti, agave, succulents, and more.
You'll find that our micronutrient supplement is easy to use. We've conveniently placed mixture and application instructions right on the back of the bag and if you ever have any questions about using Moon Micro Boost on your landscape, our nursery pros are always happy to help out!
You can use Moon Micro Boost on newly planted trees and plants as well as mature landscaping. It helps new trees and plants to establish themselves into the yard and develop strong and healthy new growth. Mature trees benefit from the extra boost of micronutrients that aid in creating hardy, disease resistant trees.
Where Can I Get Moon Micro Boost?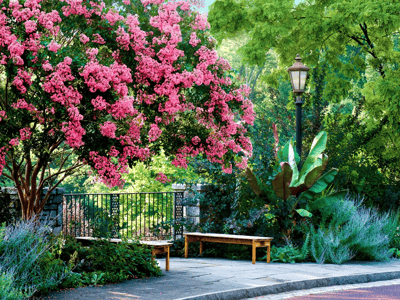 Moon Micro Boost is available at any of our Moon Valley Nurseries locations and online! Anyone can take advantage of this fantastic blend of nutrients to help your trees and other plants grow their best and thrive under a slew of environmental conditions!
Click here to find your nearest Moon Valley Nurseries location and be sure to check out our complete line of fertilizers and nutrients designed specifically for your area. Our Nursery pros are happy to help you revitalize and strengthen your yard today!
To learn more incredible yard care advice, design tips, and tree knowledge, check out our library of articles! We have a massive catalog of entertaining and informative articles written by our experienced nursery professionals to help you succeed with all of your landscaping goals.