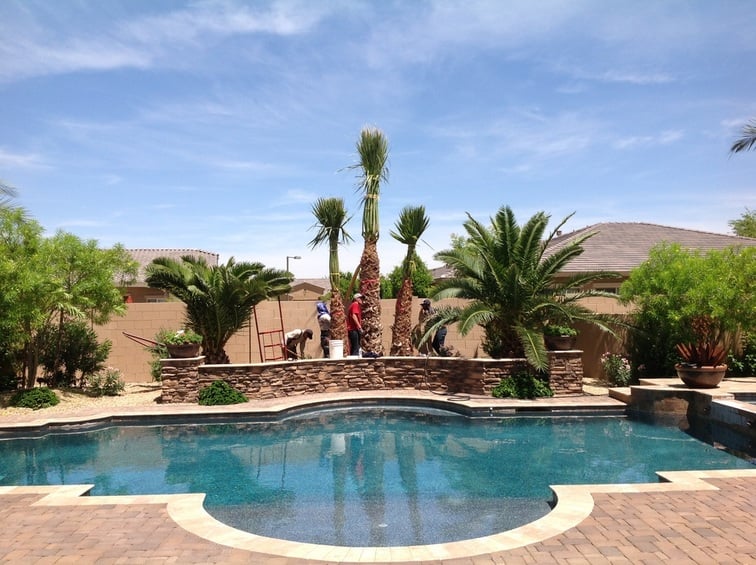 Landscapes around our customers pools come in vastly different shapes, sizes, and varieties. Because of these differences, it's important to know what type of palm to plant when you are looking to turn your landscape around your pool into a tropical escape!

No palm is alike. They all come in different shapes, sizes, and even colors. When looking to upgrade the landscape around your pool, be sure to be conscious about the space you have or will need. To help you in your decision making, Moon Valley Nursery experts have broken down our palms into different size categories, and below in part 1 of our "Palms For Your Pool" series, we take a look at three smaller palms.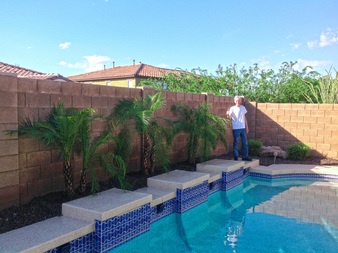 Pygmy Date Palm


This statuesque palm features many trunks of varying height or it can be grown with just a single trunk. Great for small spaces and accent locations near your pool, the Pygmy Date Palm is a slow grower and adapts well to sun and shade. Moon Valley Nurseries Pygmy Date Palms have been custom grown at our farms to ensure that the palm generates thicker trunks, fuller crowns, and more robust roots.

Click to read more about the Pygmy Date Palm
---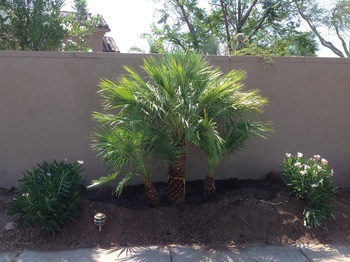 Mediterranean Fan Palm


Compact size and ability to thrive in the hot summer months and survive the cool winters has made the Mediterranean Fan Palm a popular choice for tropical landscapes. Commonly used as a stand-alone focal point around pools, the Mediterranean Fan Palm sprouts multiple trunks and is slow growing. They require minimal pruning and can be drought tolerant. As a bonus, they look great in containers.

Click to read more about the Mediterranean Fan Palm
---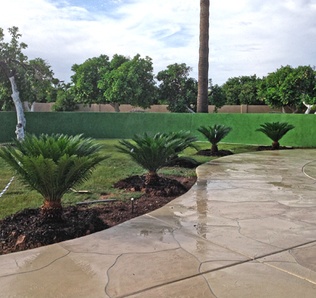 Sago Palm
It's smaller size and slow growth make it an ideal choice for any landscape around your pool. The Sago Palm is easy to maintain and is cold hardy. It can grow in partial to full sun and actually grows a tad faster when planted in areas with more shade. Because they grow slow, the Sago Palm is a great choice for planting in pots around your pool. pool.

Click to read more about the Sago Palm
---
All of the palms listed above are great for tight spaces around your pool. In addition, they all look great in containers. When you visit any of our 8 Arizona Moon Valley Nursery locations, bring in any photos of what your landscape looks like so our experts can work with you to pick out the best-sized palm.