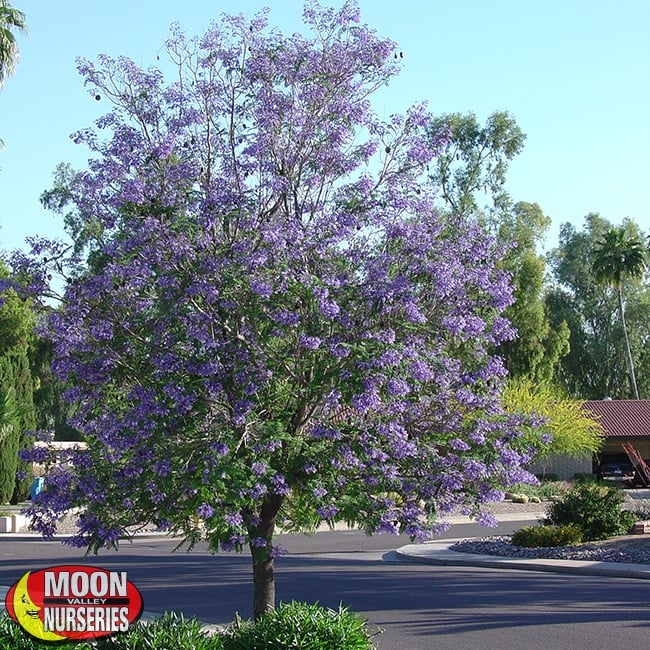 Yes, this is the purple flower tree seen all across the Southern United States during mid Spring. In addition to the beautiful blooms, this tree grows very fast and provides a soft, filtered shade. Foliage lends it self well to most landscape styles as well.
Water: Low Water
Evergreen: Mid Winters only
Size: Large
Beautiful flowers & fast growin' shade... what more could you want?
Jacarandas can beautify almost any landscape while providing the shade to keep you cool in the Summer.

This tree loves full sun and actually grows the most during mid to late Summer. Fertilize with Moon Dust for fast growth & lots of blooms.