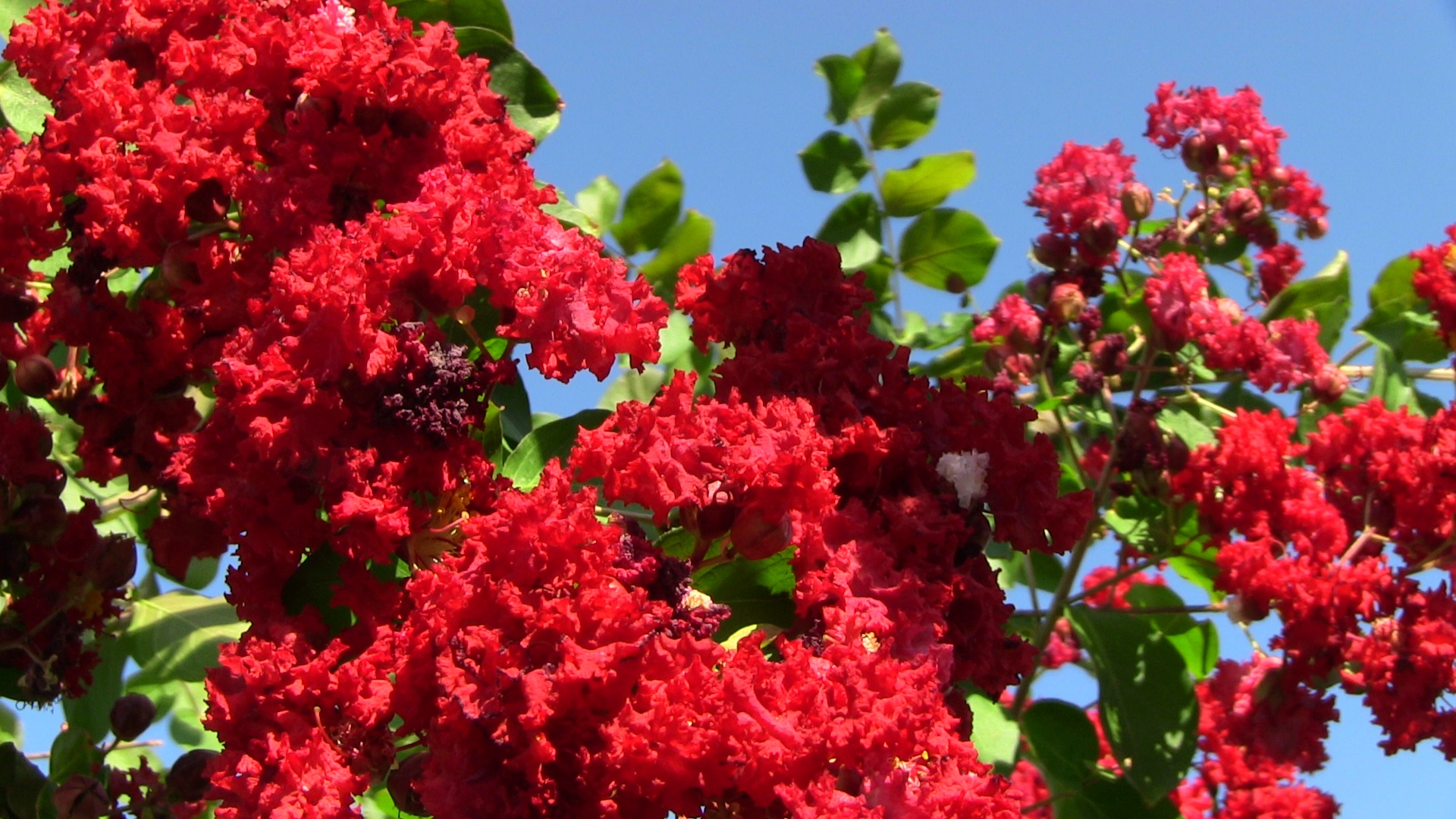 Summer is here, and the sweet smell of barbecue is in the air. The hot weather is also here, so it is time to prepare our landscape for what is sure to be a hot and humid summer. We can plant specimen size trees now so they that they can provide shade, and with proper placement, cool down the temperatures inside a house. It is an excellent time to plant palms during these warm and wet months.
We can take care of our landscape the right way so that it can handle the summer months with very little stress. Our nursery pros have compiled some tips and tasks for the month of June. Read below to ensure a healthy yard through the seasons!
Tips and Tricks from Our Nursery Experts!
Watering: This is normally our rainy season. With that said, be sure that your landscape receives at least 1-inch of rain per week. If needed, deep-water plants to force roots to grow downward rather than sideways. Keep your azaleas well-watered because this is the time of year that they are setting for next year's blooms.

Mulch: Newly planted trees and shrubs benefit from an extra application of mulch for a smooth transition into your landscape. The added mulch will help reduce water loss and heat stress to the new roots.
Weeding: Pull weeds in the early morning hours. Using pre-emergent herbicides can reduce the number of weeds. We can mulch areas to reduce the number of sprouting weeds, too.
Lawn Care: Have the lawn mower blade raised. If we mow the grass too short, it can expose the roots to heat and drought. Mow your lawn at the recommended heights. For St. Augustine and Bahia: 3 to 4-inches. Centipede: 1.5 to 2-inches. Dwarf St. Augustine: 2.5-inches.
Pruning: It is an excellent time to prune summer-flowering shrubs, such as oleander and hibiscus lightly. If you see any dead or old flowers on plants, remove them to encourage new growth. We can stake any tall plants now to help prevent any damage. When we deadhead young Vitex trees, it can encourage repeat blooms.
Vegetable Garden: Remove any dead/finished vegetable plants to make room for new crops. We can still plant things such as okra, eggplant, southern peas, lima beans, and sweet potatoes. For our herb garden, we can plant heat-loving herbs, such as basil, rosemary, and Mexican tarragon.
Plant perennials: We can add bright color to our landscape planting zinnia, salvia, and blue sage.
Excellent Trees to Plant this Month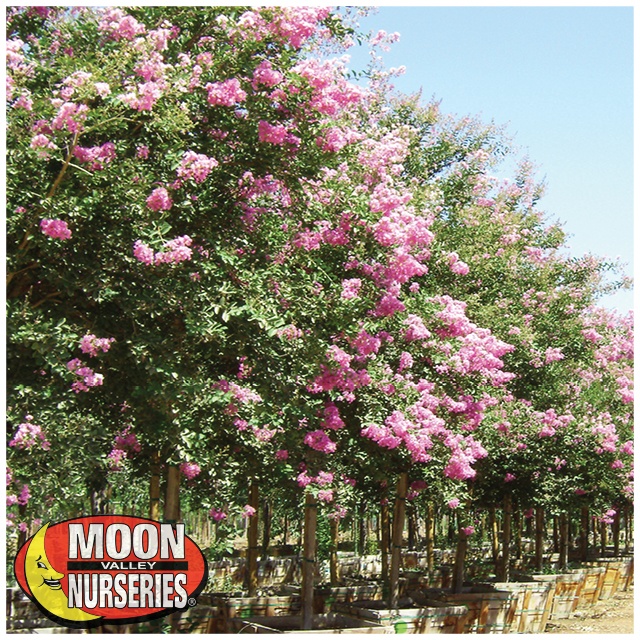 Crape Myrtle: Add a giant burst of color to your landscape this summer! Colorful trees can brighten up our yard. Crape Myrtle trees bloom vibrant flowers when the heat turns up. These ornamental trees are the perfect size for any size yard, too! We carry a few different varieties of Lagerstroemia, with flowers that range in color from red to pink, and purple to white. These little beauties can provide shade so that you get the bonus of beauty and a nice shady spot in your landscape to enjoy the scenery. The show keeps going into the fall as the foliage turns to a golden orange and red color. Our mildew-resistant varieties are ready to thrive in your yard.
Vitex: The Vitex tree is a star in any Houston landscape. These small trees add plenty of color and delight to yards thanks to the long and curvy, purple-blue flower spikes! Butterflies and hummingbirds love the flower spikes, too, so get ready to enjoy the fluttering scene. They thrive in a location with plenty of full sun exposure and require very little maintenance. We think that any tree that can bloom all summer long is worth planting. Plant them as a single lawn specimen, in a row along a property line, or as a small patio tree. Enjoy the pleasing fragrant flowers and foliage no matter how and where you plant them.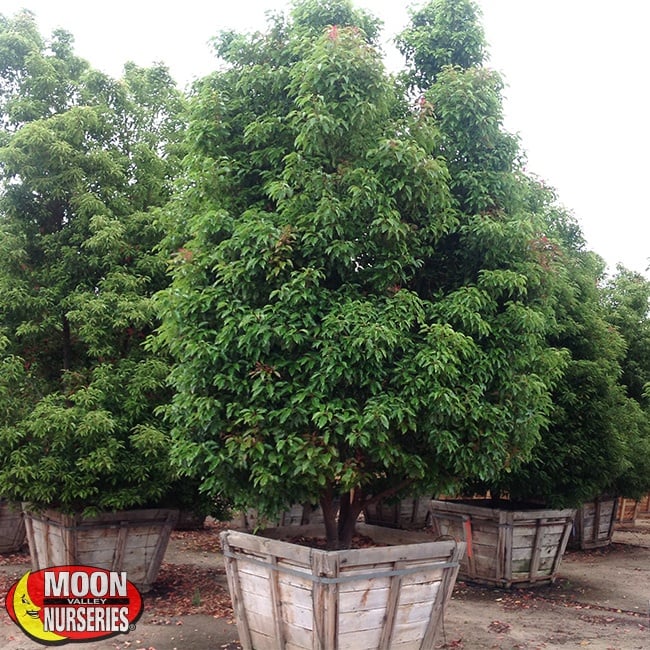 Camphor: The summer weather in Houston brings out the mosquitos. Camphor can come to the rescue. After all, these trees are natural mosquito repellents! They have lush, dense green foliage and a wide canopy spread that creates plenty of shade. We like to plant this evergreen tree as a shade tree or windbreak. Plant them in rows to create a year-round privacy screen. They have long roots once established, making them very resilient to storms and wind, too.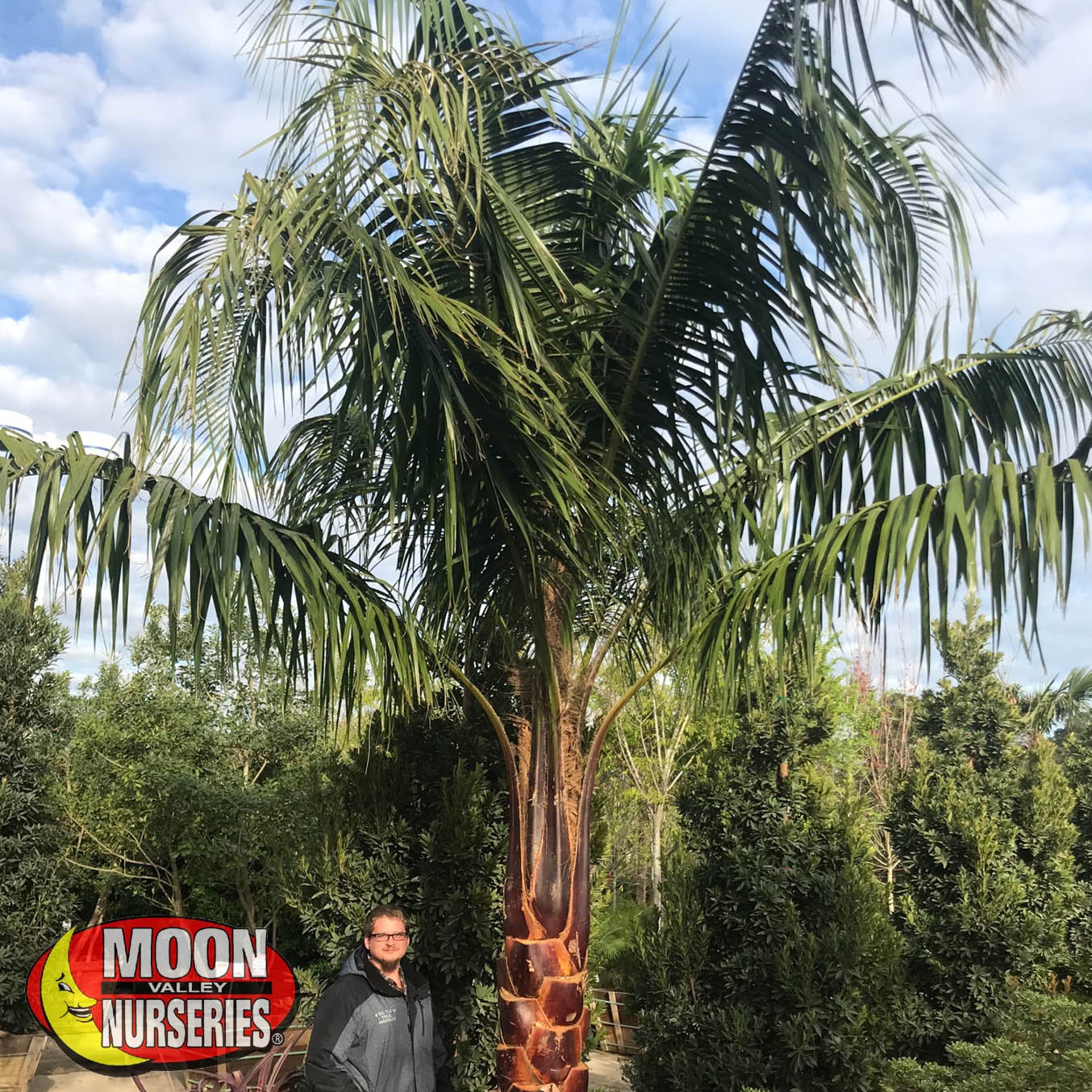 Mule Palm: This cold hardy, heat-loving palm brings the look of the tropics to your property in Houston. Add instant curb appeal planting one of these beautiful palms in your front yard. Everyone is sure to appreciate their lush green appearance, making them a standout tree anywhere you choose to have one planted. Their leaves are curved, drooping, and gracefully arranged. This vigorous palm is suitable for both small and larger landscapes. Add a low-maintenance tree to your yard and enjoy the calming influence that a Mule palm can bring.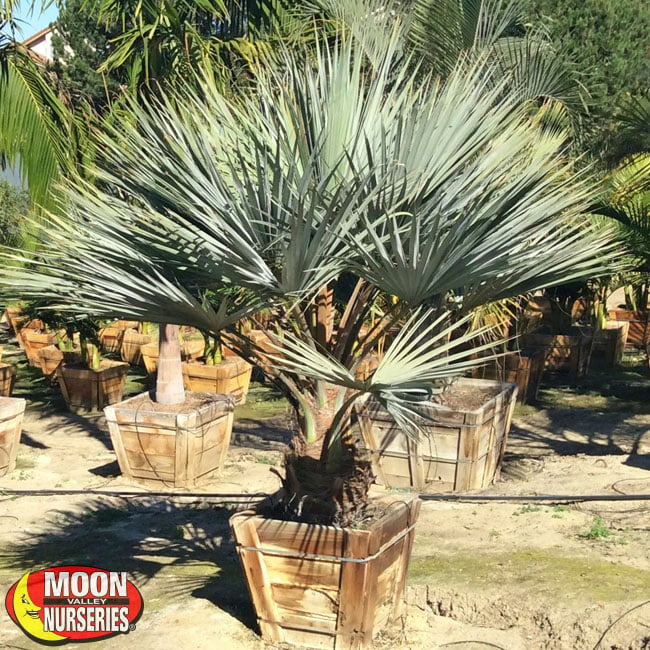 Mexican Blue Palm: The Mexican Blue Palm loves the heat! These beautiful palms feature silvery-blue foliage that blends in beautifully with the greenery in your landscape. Use them to add awe-inspiring vertical effects or to block unwanted views. They are very hardy with little maintenance required. Summertime is the perfect time for this palm to shine! Plant this excellent addition to your yard, and prepare to feel relaxed and inspired.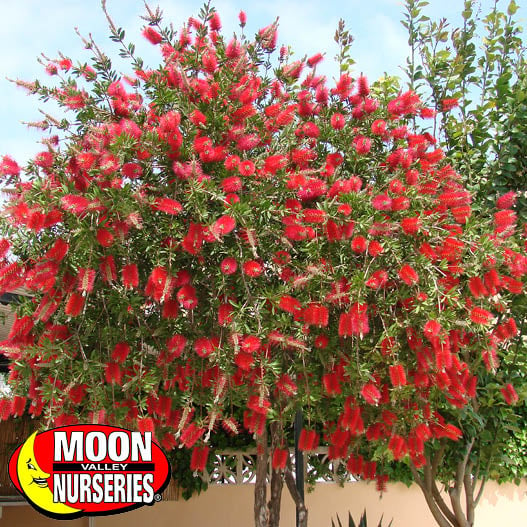 Bottle Brush: Create a colorful privacy screen planting Bottlebrush trees! These evergreen trees feature bright red, bottlebrush-like blooms in the spring and fall! The flowers attract butterflies and hummingbirds, too! They are dense with green leaves, and they can provide your yard with a beautiful shady spot. These trees love the heat, full sun, and tolerate poor soil, so they are well-suited for the Houston area.
We Can Do the Work!
Are you ready to come home to a beautiful new yard this summer? Relax while we do all the work for you! Thanks to our buy five get one free deal, we make it easy to transform any size yard! Plus, we offer free planting on all size trees, huge size or larger!