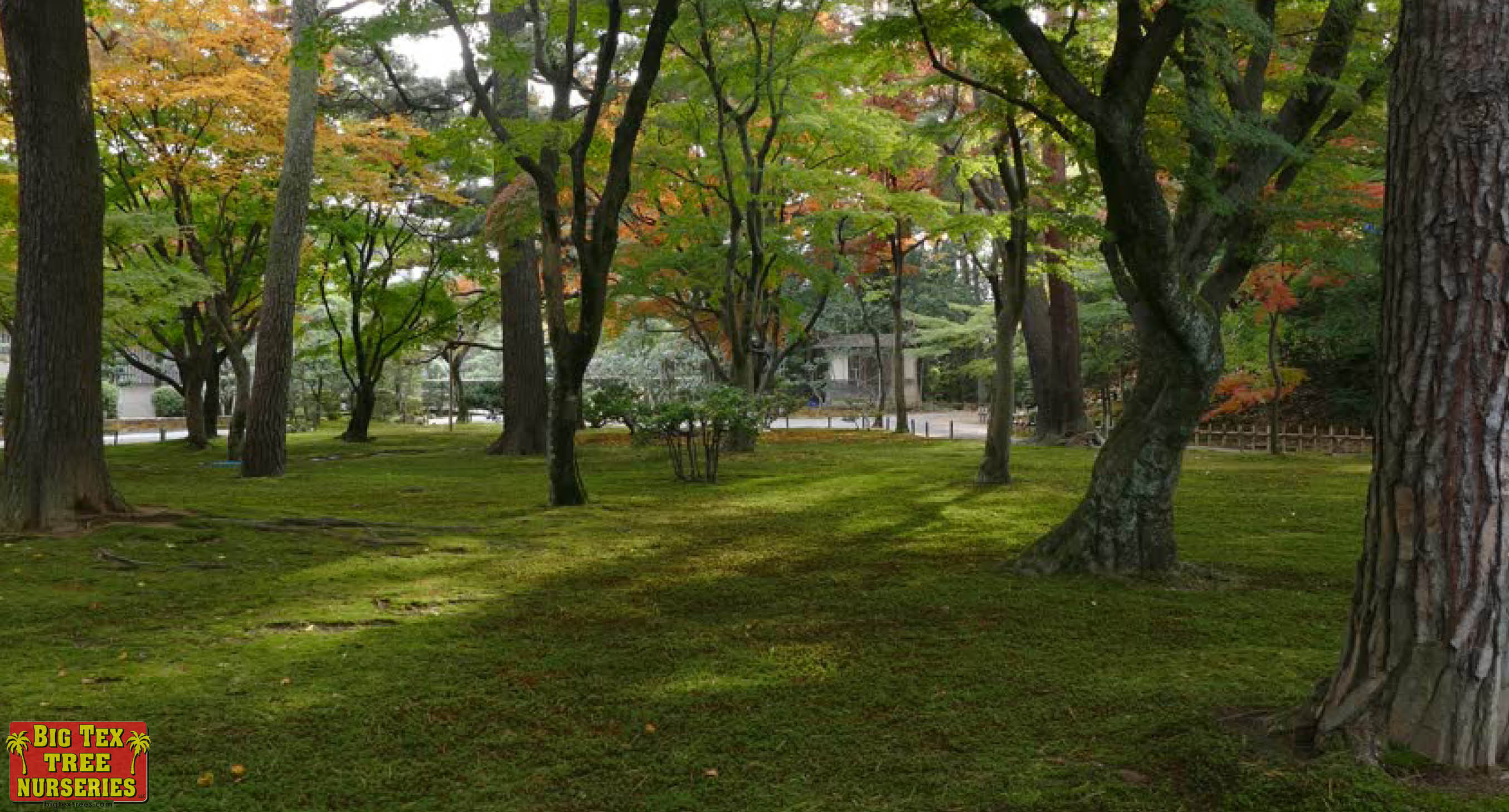 Planting trees for the new year can mean that you can have that cooling shade coverage in time for what is sure to be another bright and hot summer. After all, summertime in the Houston area can be a scorcher, so being able to find respite in the heat is welcome no matter where you live.
Deciduous or evergreen, both kinds of trees will provide the shade coverage you want. Of course, evergreens such as Live Oak provide shade all year long, while deciduous, such as Jacaranda, drop their leaves in fall so that it can allow the sun to pierce through in the winter. No matter which type of tree you decide on, planting them now is your best bet for summertime shade.
Benefits of Planting Trees in January
Yes, you can plant in winter, and this can be an excellent time to plant the trees to cast shade and provide other benefits such as privacy and windbreak features.
-Newly planted trees will spend the winter months establishing their root system before spring growth
-Thanks to our mild winter climate, soil can retain warmth even when the temperatures outside start to dip.
A WELL-PLANNED LANDSCAPE
With the new year upon us, this is the perfect time to create a new yard! With a well-planned landscape, you can do more than provide summer shade outdoors. Carefully positioned trees can also help cool your home so that they might be able to reduce the household's energy consumption – possibly saving money too! And when planted together, they can even be used as a windbreak that may be able to deflect or lift the wind over your home.
Moon Valley Nurseries makes it easy to have a carefully-planned new yard for the new year! We have the perfect trees available in the sizes you want to create an instant landscape. Our professional landscape design services are available for free at any of our nurseries, and for a small fee, we can come to your site, so all you have to do is handpick the trees you want!
Excellent Trees to Plant Now for Summer Shade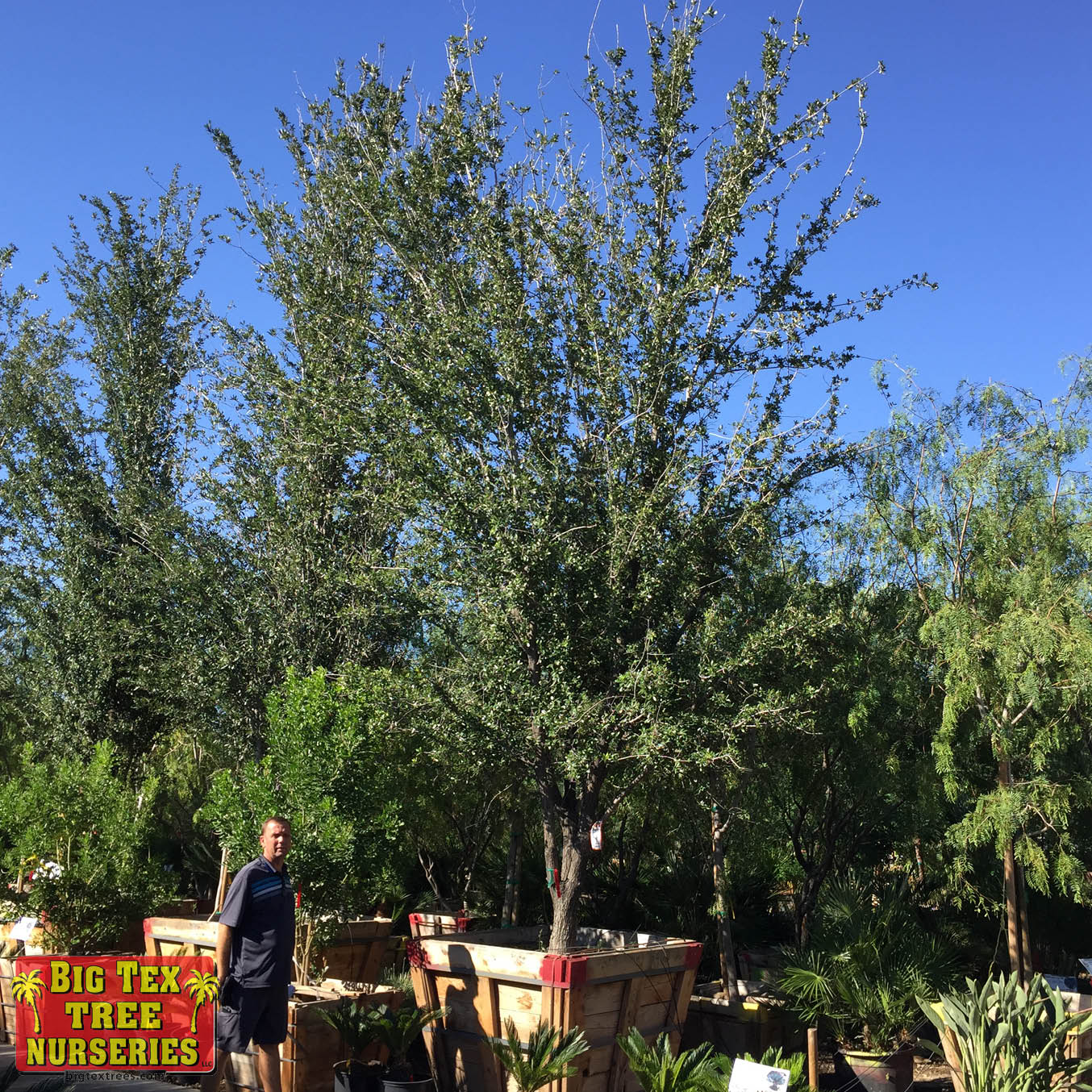 LIVE OAK (QUERCUS VIRGINIANA):
This mighty oak tree is a family favorite, especially specimen size trees with dense, gray/green foliage and a wide spreading crown that casts the right amount of shade. These evergreens are ideally suited for lawns where they are sure to add curb appeal and when carefully installed around the home, might be able to help lower temperatures inside the house. In addition to being fantastic summer shade providers, they are also drought tolerant and can live for many years so that they can be appreciated by generations to come.
---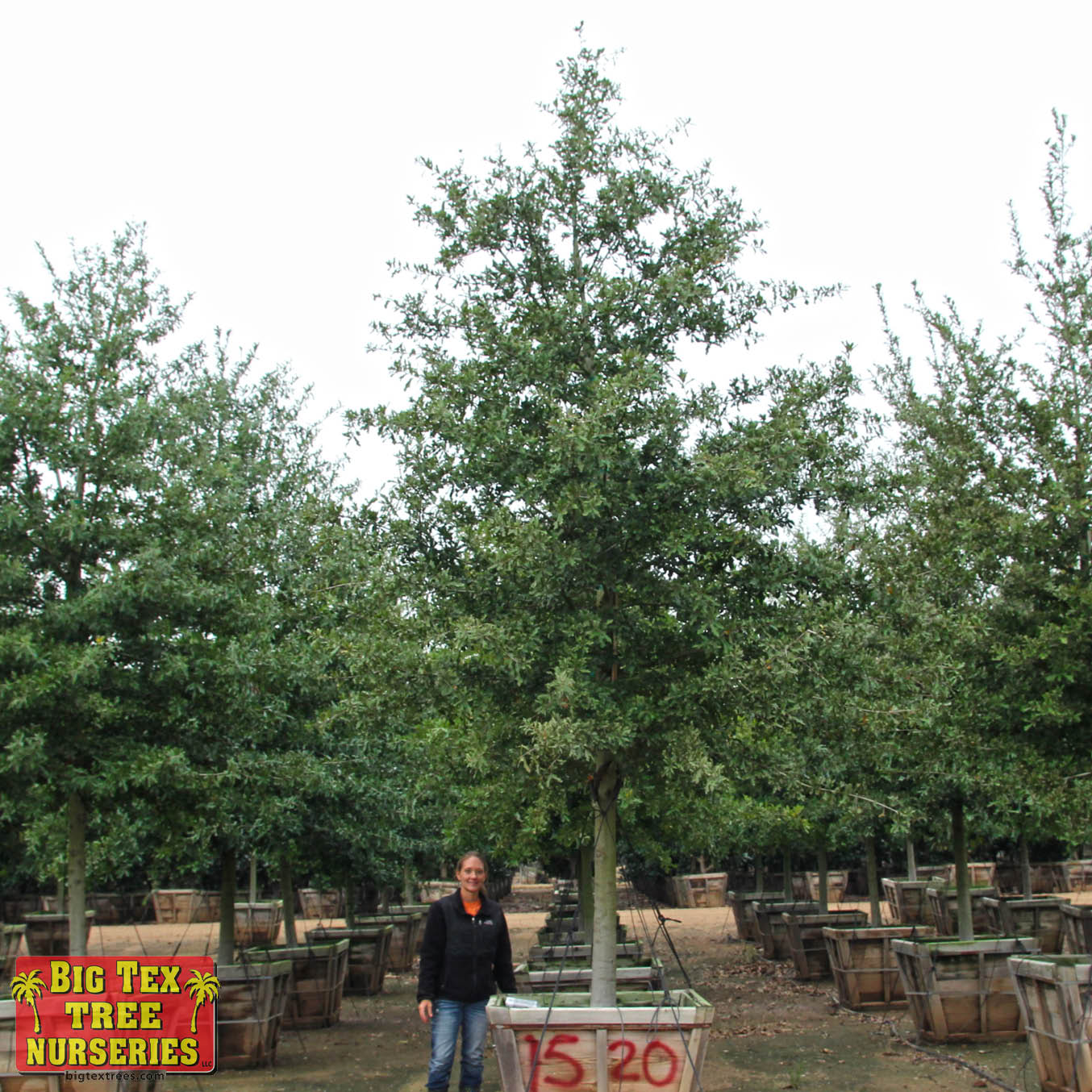 WATER OAK (QUERCUS NIGRA):
We love Oak trees and Water Oaks are no exception! These family favorites can provide ample shade coverage in the summer and add the right amount of privacy to any yard. They're deciduous so that they can let the warmth of the sun in during winter and when their glossy, thick growing leaves grow back, it can provide a picturesque, shady spot.
---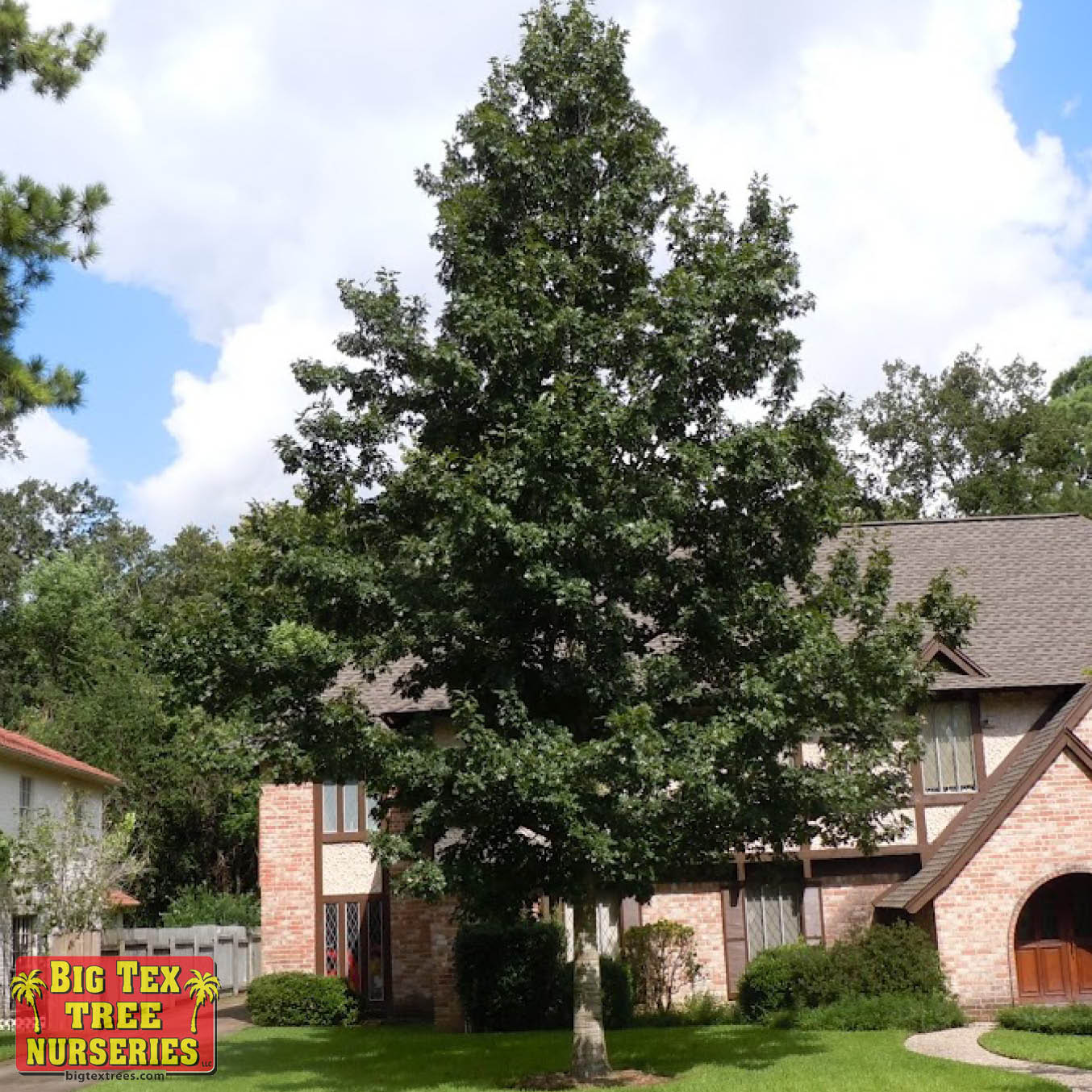 SHUMARD OAK (QUERCUS SHUMARDII):
These Texas natives can grow to be majestic shade trees and are also one of the best oaks for fall color when the leaves go from green to a deep scarlet color. They are fast growing, and sitting atop their large trunk is a wide spreading canopy – adding the right amount of instant shade. They are also an ideal tree for busy streets, where they are very effective in reducing noise as well as creating privacy.
---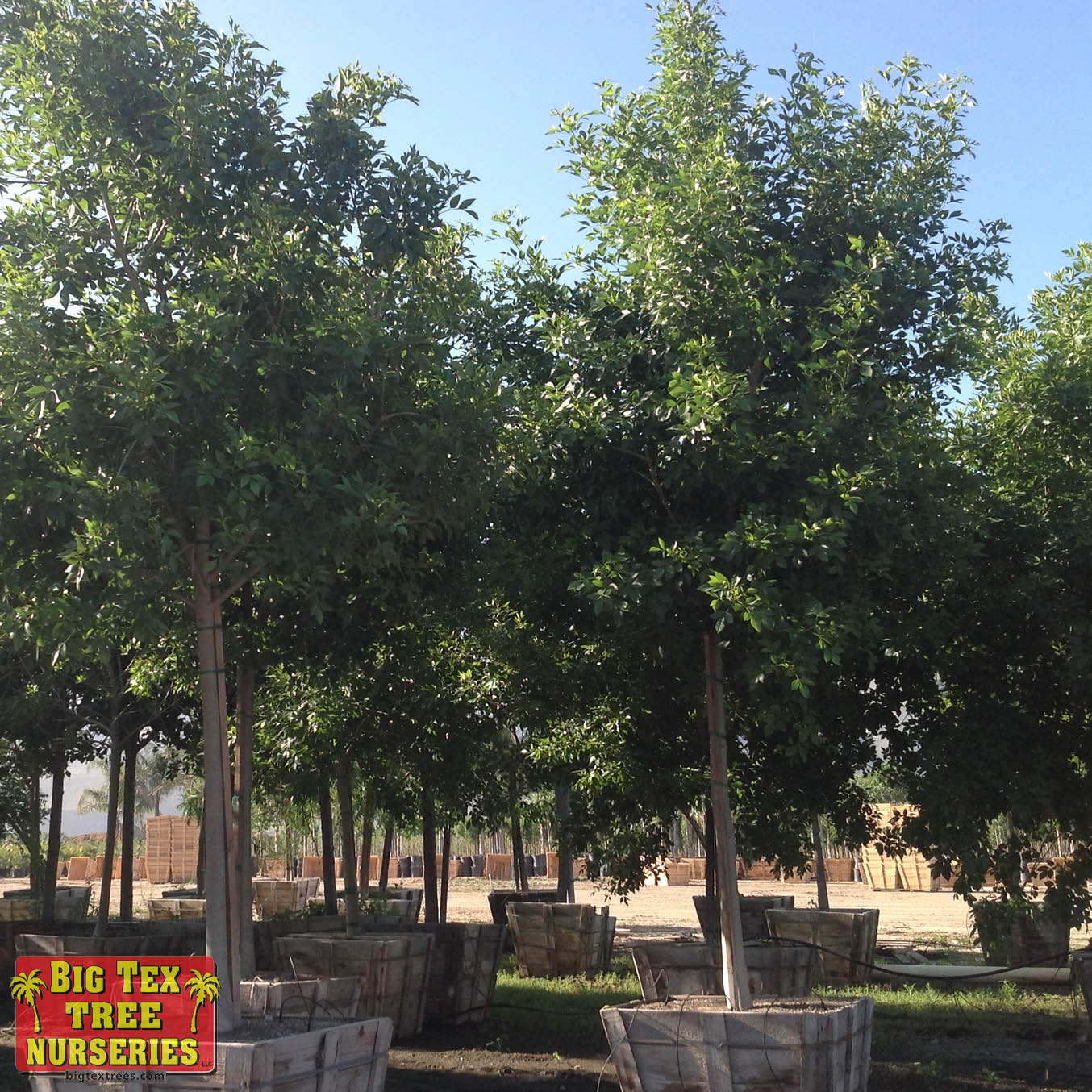 ARIZONA ASH (FRAXINUS VELUTINA):
This deciduous has attractive, velvety gray-green leaves and can cast a wide umbrella of shade in the summer, and when it drops its leaves in winter, it lets in the warmth of the sun! These trees love the sun and are cold hardy and heat resistant so that they are ideal for growing in our local climate. If you're looking for a fast-growing shade tree, you'll love Fraxinus velutina. We like to use them in residential, commercial, and lawn applications.
---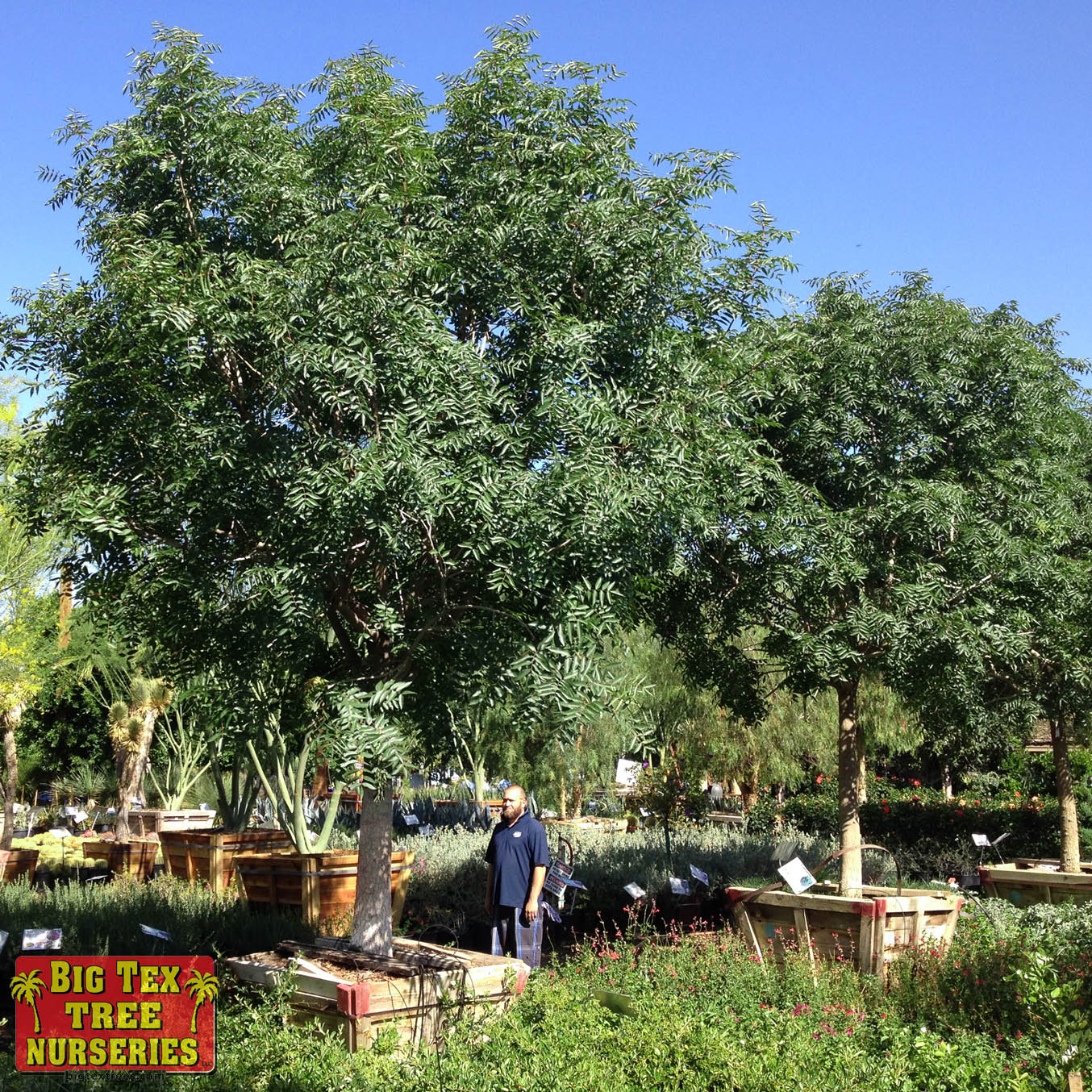 CHINESE PISTACHE (PISTACIA CHINENSIS):
Here's another incredible deciduous shade tree that lets in the sun in the winter and offers a clean, dark-green umbrella-shaped canopy that can block the sun when you need it to! Before it drops its leaves, it can add beautiful fall color when the leaves turn from luminous orange to red and sometimes yellow. We like to plant them in rows where they can act as a natural privacy screen, and they are also an ideal tree for flanking driveways.
#FREEPLANTING ON ALL BOX SIZE TREES!
Yes, you read that right, with free planting available on all box size trees, it cannot get any easier to have the perfect summer shade trees in your landscape! Don't let the blistering sun keep you from enjoying your yard. Allow our professional planting crew to plant trees now so that you can have the shade coverage you want in the summer!