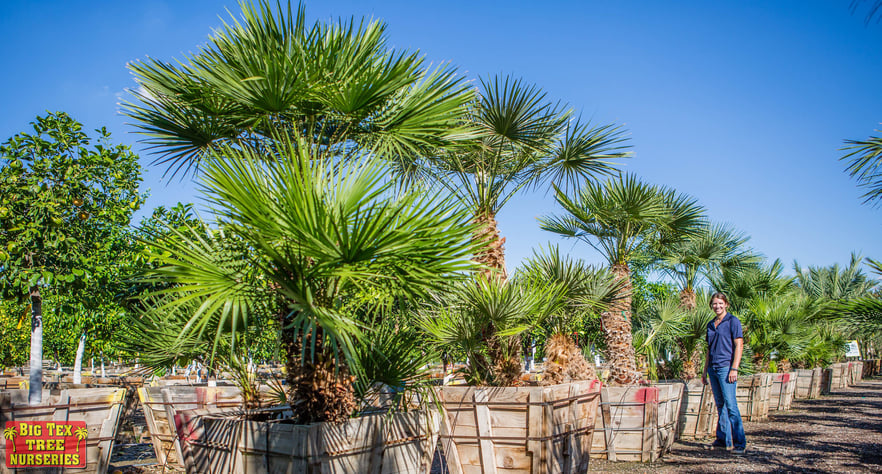 It's beginning to look a lot like Christmas, and not just because of all the magnificent Christmas trees. After all, our area received a dusting of a snowstorm, the likes of which we haven't seen around these parts for close to a decade. And while we may be enchanted by and perhaps even loving this white winter scene, do our trees love it too? The answer may surprise you. At Moon Valley Nurseries we have super cold hardy, bulletproof trees that can handle the snow much like an Olympic downhill skier, smooth and easy with no problem!
When most of us think of a palm tree, we don't usually associate them with being able to survive cold temperatures. After all, they are the quintessential tree of tropical paradise locations. The thing is, palms are surprisingly cold hardy trees, in fact, some varieties have been known to grow as far north as parts of Canada! Moon Valley Nurseries is proud to grow and nurture the best-quality, best-looking, cold-hardy palms that can bring the tropical vibe to your yard, even when there's snow outside!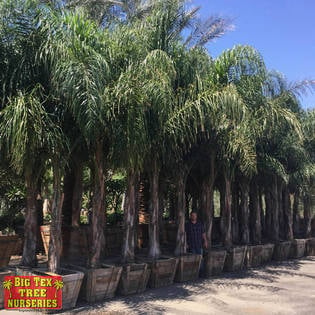 PIRU QUEEN PALM (SYAGRUS ROMANZOFFIANA):
Our Piru Queen Palms are super cold hardy so that they can keep their good looks no matter how cold it is outside! Our superior Queen Palm strain features darker green fronds, fuller crowns, and greater durability. These medium-sized palms are grown purely from superior seedlings so that we can offer a palm with better genetic traits that can fit in with any landscape style. Custom-grown to thrive in our area, no matter how cold or hot it gets!
---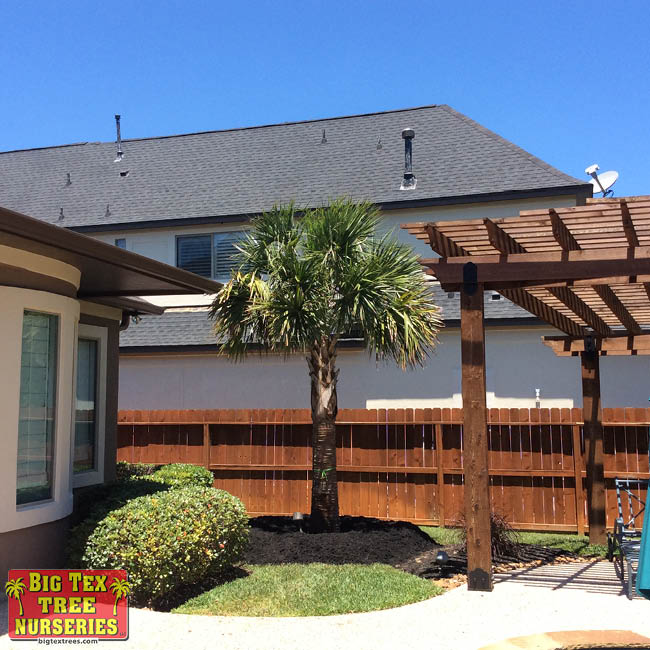 SABAL PALM (SABAL PALMETTO):
This remarkably cold hardy tree can survive temperatures that are downright freezing, and still retain its good looks! These trees can thrive in Houston's climate too, and we love to plant them as the perfect addition to the patio or terrace or as street trees in any landscape. Their uniquely shaped trunk and large, green fronds can be lit up with nighttime landscape lighting that keeps the festive mood going all year long. As a bonus, they are very low maintenance and have minimal pruning requirements.
---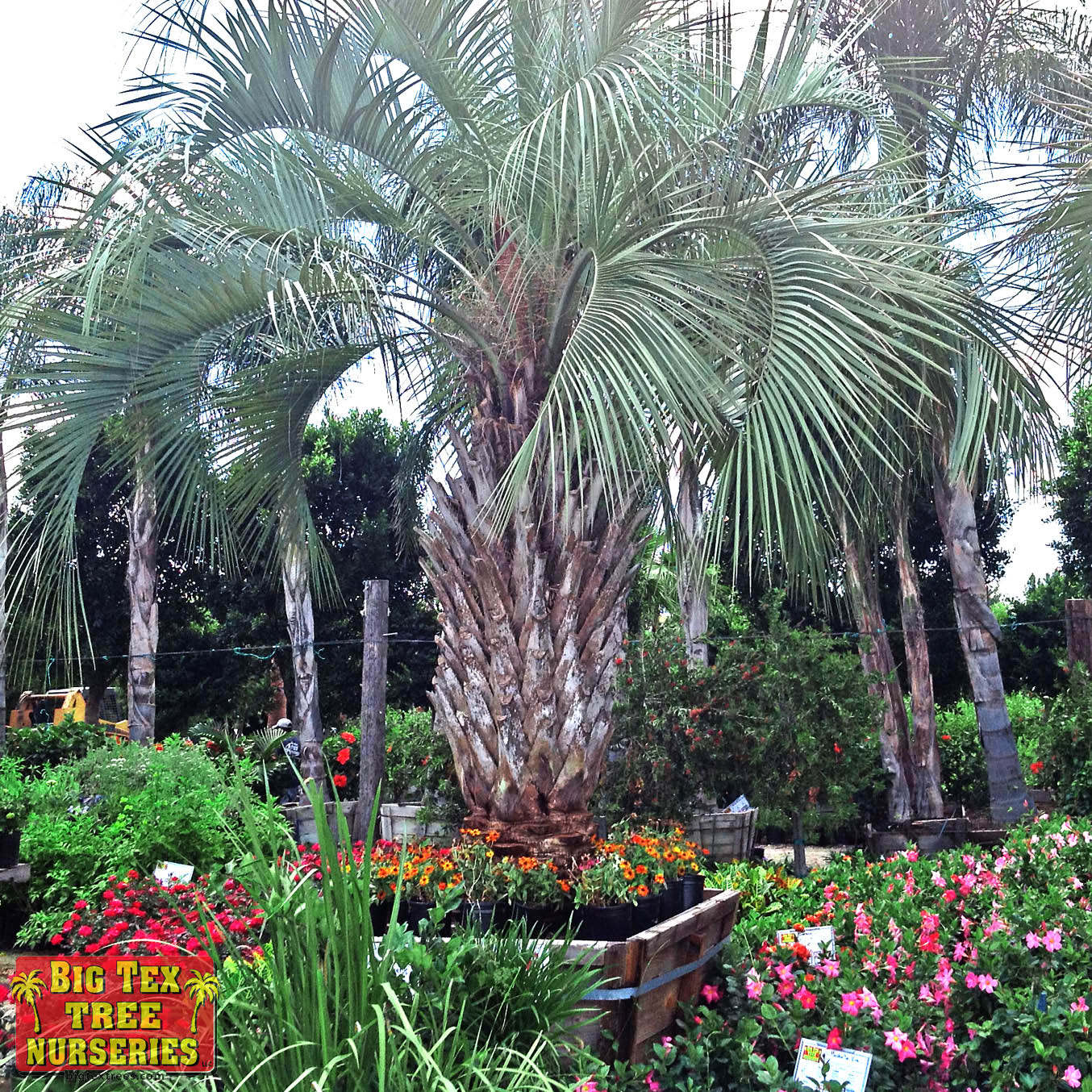 PINDO PALM (BUTIA CAPITATA):
These super cold hardy palms have classic-looking long palm fronds, and their stunning foliage makes them the perfect choice for rock gardens, near swimming pools and spas, or as a specimen in any landscape. We like to plant a few of them to create the greatest tropical hedge you can find! These stout and thick, medium-sized palms are sure to add curb appeal during the day or at night when lit up with nighttime landscape lighting!
---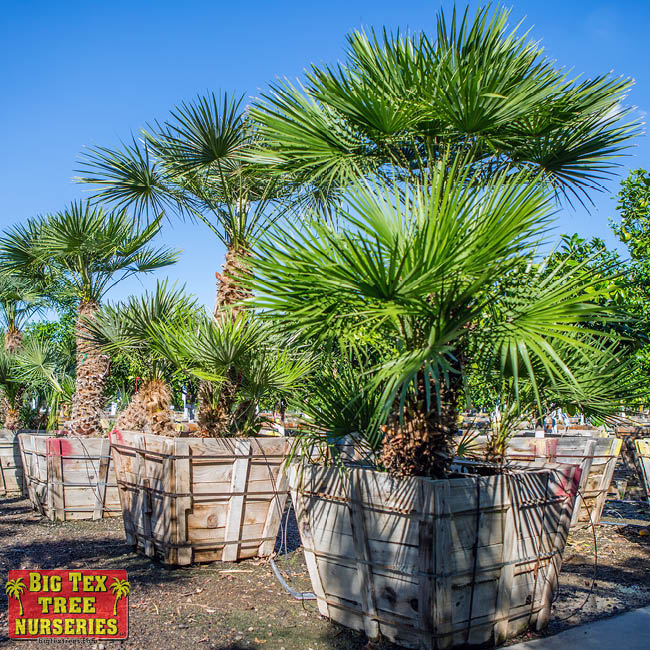 MEDITERRANEAN FAN PALM (CHAMAEROPS HUMILIS):
Hard to believe that trees such as these tropically, resort-style palms can do well in the cold, but Mediterranean Fan Palms can do just that! These palms are an excellent choice for smaller areas because they rarely outgrow their space. If you are looking to add tropical diversity to your Houston landscape, you'll love how this palm can add instant curb appeal. We like to use them as a centerpiece in any landscape, and when planted in groups, they can create one of the best tropical natural barriers you can find!
---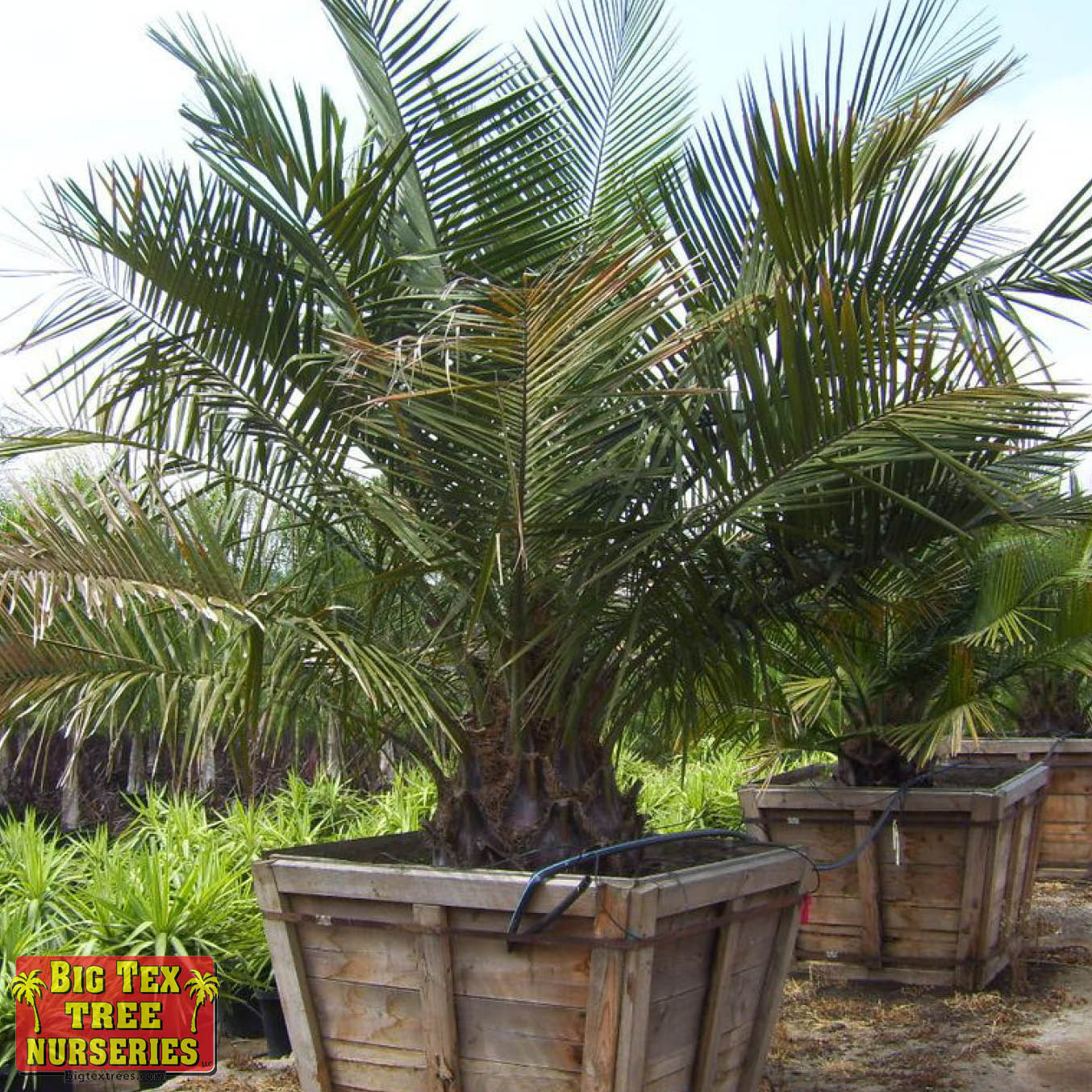 WINE PALM (JUBAEA CHILENSIS):
One of the most cold tolerant palms of all is the Wine Palm, and it's also one of the most attractive! We love the look of their blue-gray foliage, and when they mature, their thick dark gray trunk, dense crown, and foliage are sure to impress all that witness this beauty! These stylish palms look amazing when planted in groups and can used as one of the most awesome tropical hedges you'll find anywhere!
OTHER COLD HARDY TREES
It's not just palm trees that are super cold hardy. At Moon Valley Nurseries, we grow and sell the best selection of trees that are perfectly suited for our area, including many cold hardy trees. Here are a few cold hardy specimens available. Visit your local Moon Valley Nurseries location and we'll be glad to help you handpick the perfect trees for the perfect spot in your yard!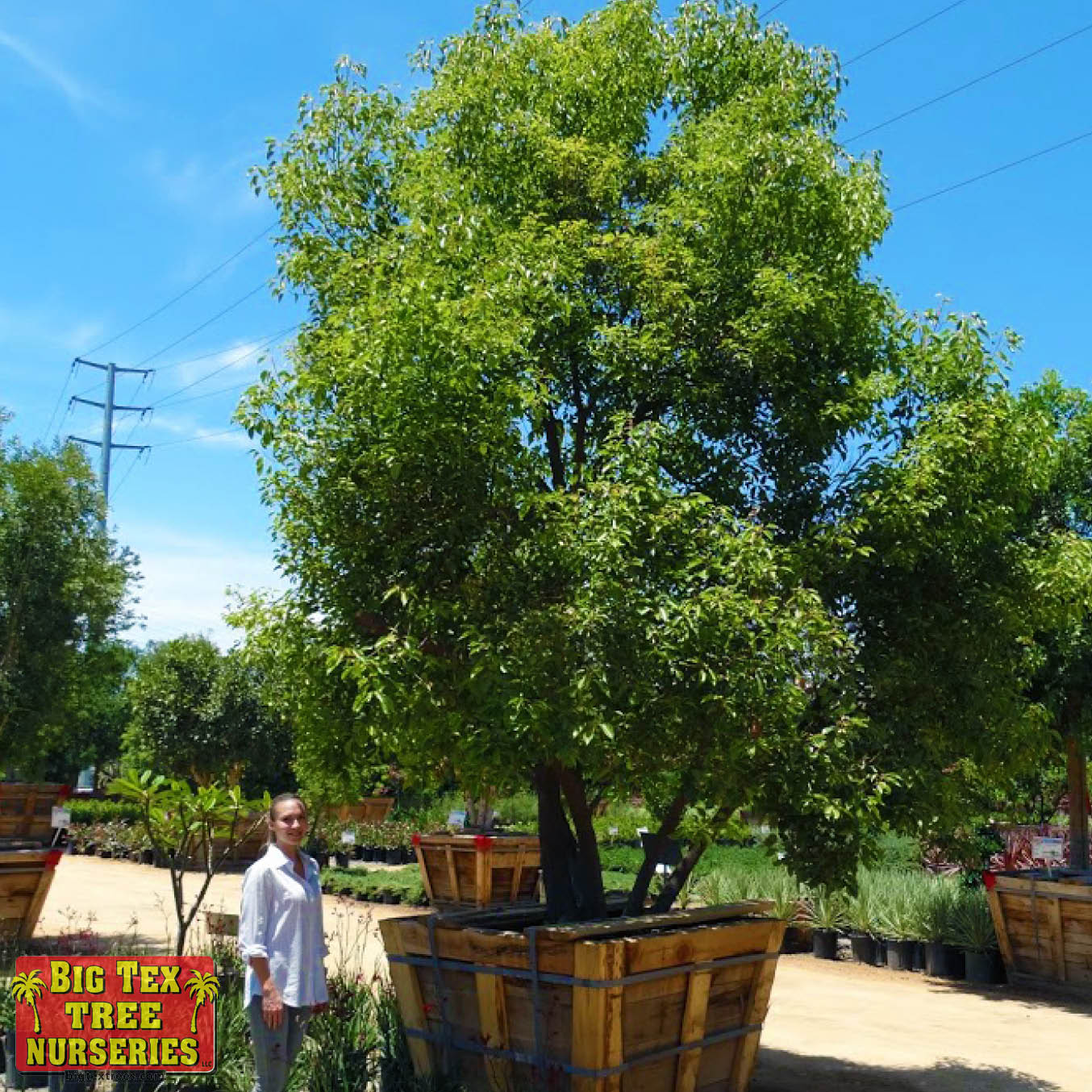 'GLEN FLORA' CAMPHOR (CINNAMOMUM CAMPHORA 'GLEN FLORA'):
We grow a variety that can survive the coldest weather in Houston, and these fast-growing evergreen trees feature lush, dense green foliage that makes them ideal for adding year-round privacy when planted in rows! And get this, they act as a natural mosquito repellant so that you can enjoy your yard in comfort.
---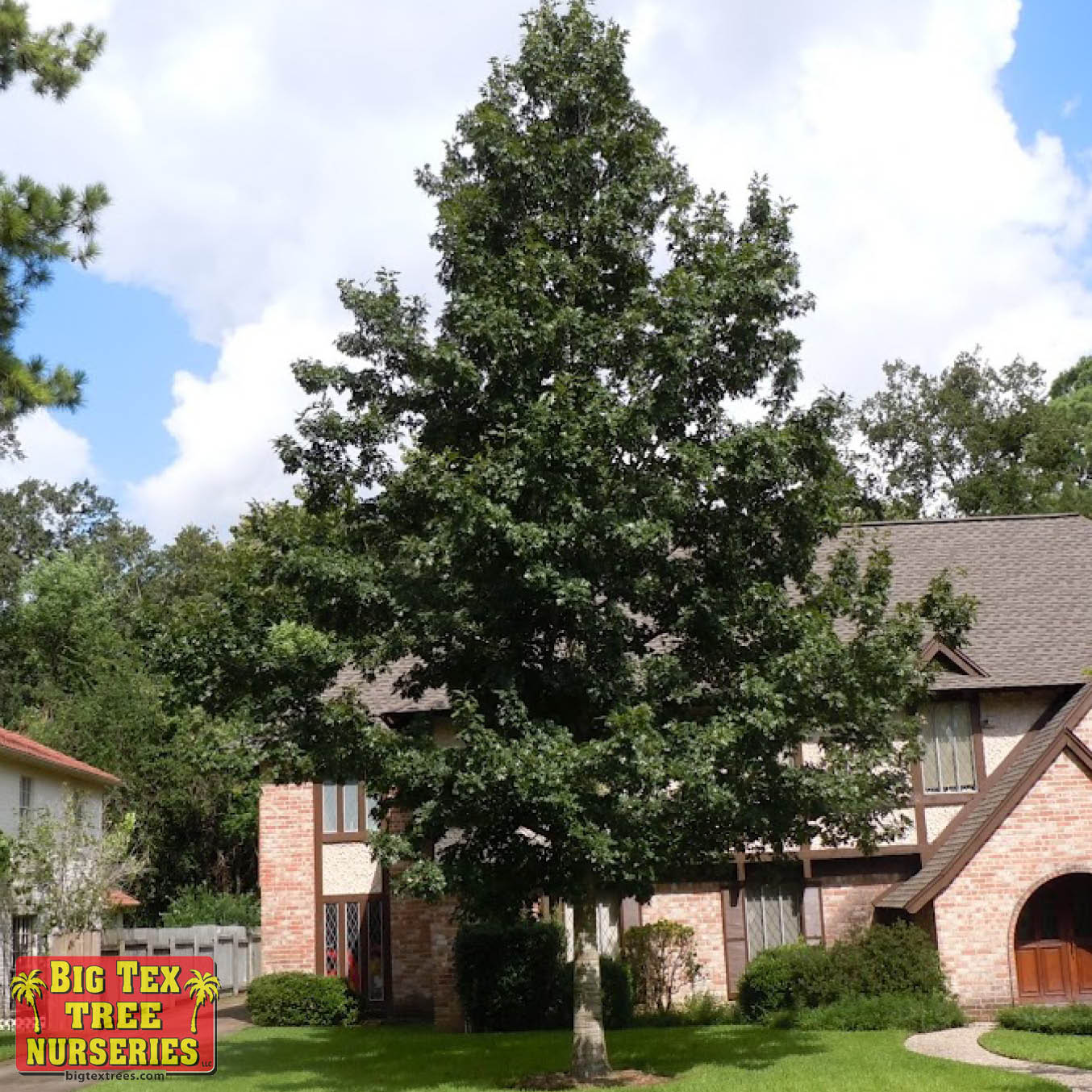 OAK TREES:
Oak trees such as the Nuttal Oak and Shumard Oak are not only majestic trees, they are also cold hardy! Nuttal Oak establish quickly and grow with a beautiful pyramidal-shape with leaves turning to a deep crimson red in fall. Shumard Oak makes a dramatic fall statement when the dark green leaves turn to yellow and red colors. Both Oak varieties can provide plenty of shade to block the sun in the summer!
TIP:
If you know that there is going to be a cold, dry snap, make sure you water everything before the night before it gets cold because the moisture traps in the heat. Call your nearest Moon Valley Nurseries location if you have further questions, we'll be glad to help!