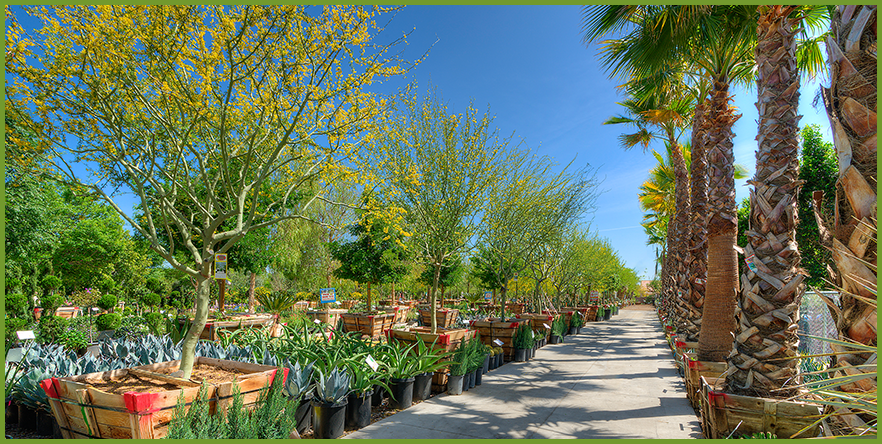 Moon Valley Nurseries started with one small location in a neighborhood just north of downtown Phoenix known as Moon Valley. From there, we have grown into America's largest box tree grower and the #1 nursery in Arizona for 16 years running. We are your one stop shop for all your landscape needs and with our "You Buy It, We Plant It, Guarantee", you know you will always getting the best deal.
Whether you need just a tree or two, or an entire landscape, experience the Moon Valley Difference for yourself.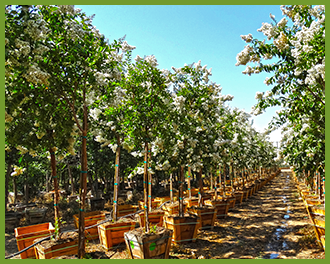 We Are The Grower
Years ago, we realized that buying trees from other suppliers didn't provide us with the quality our customers were looking for. So we decided to grow our own trees at our growing farms in order to maintain the highest level of quality. By cutting out the middleman, it allowed us to have more inventory with better growing practices. When you visit any of our nurseries, you will be able to select properly pruned trees and plants, straight trees, and matching trees and plants for your landscape.
Locally Grown Trees & Plants
All the trees, plants, and shrubs we offer at our nurseries have already been acclimated to our climate. Grown with our soils, with our fertilizers, with local water, and in full sun conditions.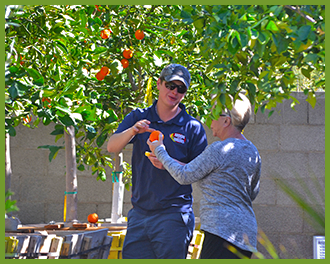 Certified Nursery Professionals With Decades Of Experience
Many of our nursery pros have decades worth of experience and they carry these certifications:
ANA - Arizona Nursery Association

ALCA - Arizona Landscape Contractors' Association

SLM - Sustainable Landscape Management

ISA - International Society of Arboriculture
Always Free Design
We offer home and business landscape design consultations to customers who are looking for additional guidance in what to do with their landscape. Best of all, we offer free design consultations at all of our nurseries. Just snap a few photos of your landscape, bring them into a nursery, and our designers will be able to assist you with all your landscape goals.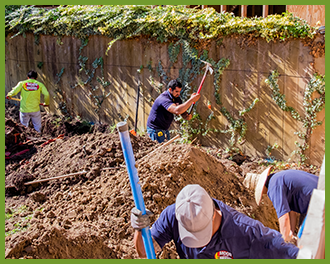 We Do The Digging
No one wants to spend their entire weekend digging holes. So let us do the digging. Our experienced and licensed install crews will plant all of your new trees and shrubs exactly where you want them. Our professional planting includes digging, planting, mulch, and our warranty. Plus, our special Supercharged Moon Juice and our Soil & Water Conditioner.
Arborist On Staff
Our ISA Certified Arborists are trained right here in Arizona, which makes them experts in the potential hazards the Valley presents. Our experts will come to your home, inspect the material on your landscape, and provide you with a plan of action.
Moon Valley Brand Fertilizers & Nutrients
We have developed a highly specialized blend of fertilizers that are designed to trigger growth responses and supplement the essential micro and macro nutrients that plants need to thrive in our area. These are the same fertilizers and supplements that are used throughout our growing grounds in our nurseries. Next time you're at our nursery be sure to ask about our Supercharged Moon Juice which triggers growth responses in trees and shrubs or our Super Palm Juice which turns palms green and keeps them green.
Voted #1 Nursery 16 Years Running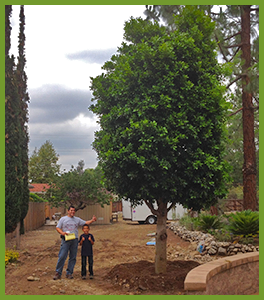 We are honored to be voted Arizona #1 nursery for 16 years! We started with one small location in a neighborhood north of downtown Phoenix known as "Moon Valley". We now have eight huge locations throughout the Valley of the Sun.
Biggest & Best Quality Trees For Every Price Guaranteed
Since we are the grower, we always offer the best quality trees for the lowest price in town. Nobody can match our quality and selection. Whether you need just a tree or two, or an entire landscape, see the Moon Valley difference for yourself at any of our nursery locations.