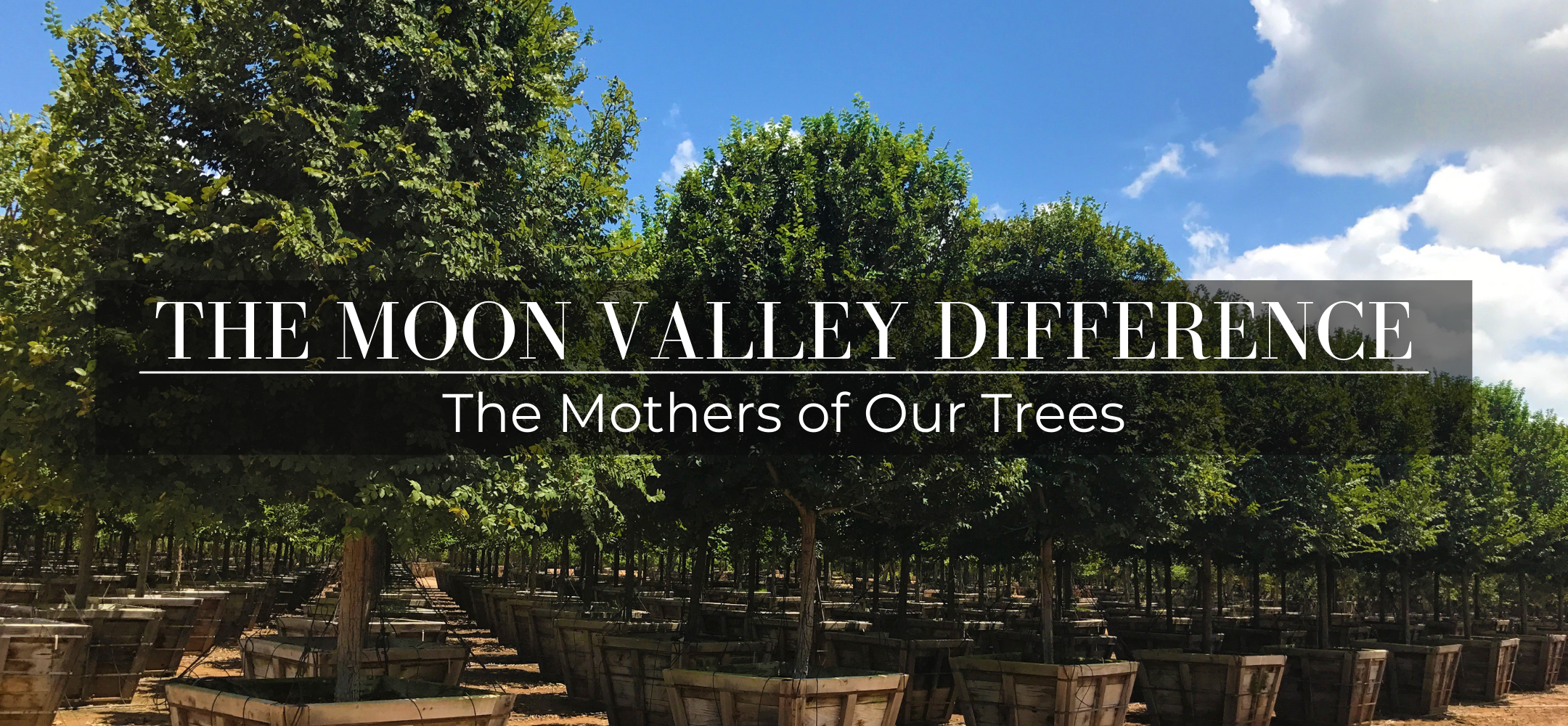 A mother's purpose can be defined a thousand different ways. Mothers instill confidence, teach morals and values, pass on genetics, and raise their children to be the best they can be. Many of us would not be where we are today without them. Mothers work hard to raise us and care for us from infancy through adulthood until we are able to do the same with our children. Today, we're going to highlight a different kind of mother.
For 26 years and counting, we have grown incredible trees that have fulfilled the landscape goals of many happy homeowners. These amazing trees have all come from impeccable specimens known as our Mother Trees.  
GROWN DIFFERENT 
Our Mother Trees are our most premium specimen trees with the best foliage pattern, the best structure, have proven to be disease resistant, and thrive in our local climate and soil. We can pass down these traits by taking cuttings from the Mother Trees and grow them. From there, our expert growers put hours into taking care of the cuttings through every growing stage and season until they become ready for the nursery. To ensure the success of every tree, Moon Valley Nurseries has some of the strictest growing procedures in our industry. 
Our growing team monitors and maintains every task, including watering, trimming, and fertilizing, to create consistent optimal health. Moon Valley Nurseries grows at such a large scale, with such precision, because our customers expect us to have hundreds, sometimes even thousands, of matching trees with flawless foliage and excellent shape. This is how we are able to accomplish jobs of all sizes.  
READY TO THRIVE 
Since we grow each tree in our local soil and climate, they are ready to thrive in your landscape, directly from our farms! We strive to ensure that everyone who purchases trees, palms, and plants from Moon Valley Nurseries is equipped for many years of healthy, happy trees and plants.  
Moon Valley Nurseries also provides professional design services, expert FREE planting*, care guides, watering instructions, and helpful tips to guarantee you love your yard for years to come! 
Stop by one of our nursery locations, enjoy the surroundings and beautiful trees, and know that each one has come from a beautiful Mother Tree. Every one of our trees and plants has been given the attention and care necessary to make sure they grow into award-winning specimens, just like mom would. 
*Free planting offer is valid for specimen trees and larger.