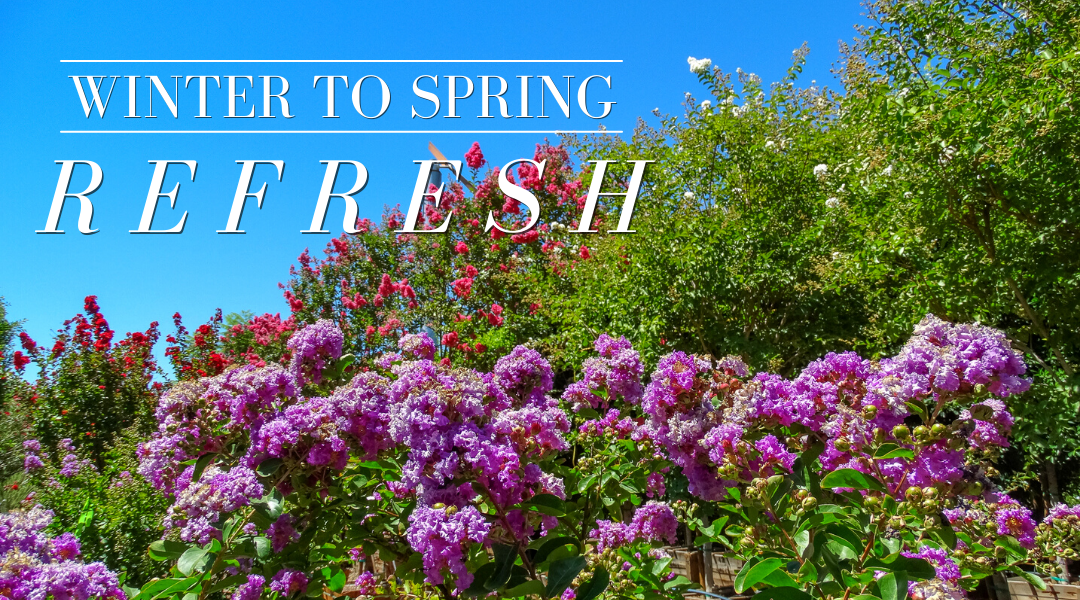 Winter to Spring Refresh Collection
Winter is a time that many trees and plants take some time to focus on root growth. They will shed or molt their leaves and will typically look a bit bare or dull. It is a time that many homeowners look over their yard and realize their landscape is not as green or colorful as they would like. If you are noticing your yard needs a facelift, we have put together a selection of the best trees and plants to keep your yard looking lush and beautiful year-round.
Our Winter to Spring Refresh Collection contains hand-picked trees and plants that will look great in your yard and accomplish any goal in every season. If you need umbrellas of shade, our top-performing shade trees in the collection will provide an evergreen canopy to keep your home cool. The hedge material found in our selection will never take a break from granting excellent privacy screening as they will hold onto their leaves throughout the year. Flowering trees, plants, and ground covers will bring consistent color and texture to your landscape. The palms in the catalog are perfect choices if you need a tropical paradise around a pool or backyard entertaining area.
The trees and plants in the Winter to Spring Refresh Collection will fit into any landscape design style and are sure to bring incredible curb appeal to your home without downtime. Check out the best of the best for rejuvenating your landscape and refresh your yard with the Winter to Spring Refresh Collection!