Take Care of Your Trees Now and Save Yourself a Future Headache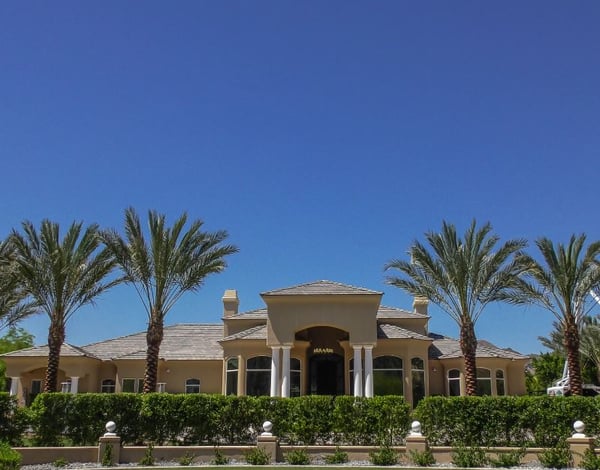 Arizona is a lovely place! The sunshine is abundant, the weather is fantastic, and the environment is very inviting! Like many, you have a beautiful home with a well-landscaped yard filled with mature trees and plants. You know all the best practices to keep your landscape healthy and you worked hard to build it up to your exact vision. Sound familiar? Of course, it does, because you take pride in your home!
My name is Clay Simms, and I am the general manager of our Moon Valley Nurseries location in Surprise, AZ. I've been in the nursery industry for well over six years, and I make it a point to share my knowledge with as many people as I can. I've seen and created countless landscapes that are not only well-suited for our environment but also bring more beauty than you could ever expect!
We as homeowners do everything we can to make sure our landscapes stay tidy and clean, but what happens when the unexpected hits? I'm talking about the upcoming monsoon season.
These short, yet furious storms can wreak havoc on a landscape in an instant. It becomes so important that you take the correct steps to properly maintain your trees and plants before the monsoon weather starts to make sure your trees will be at their best.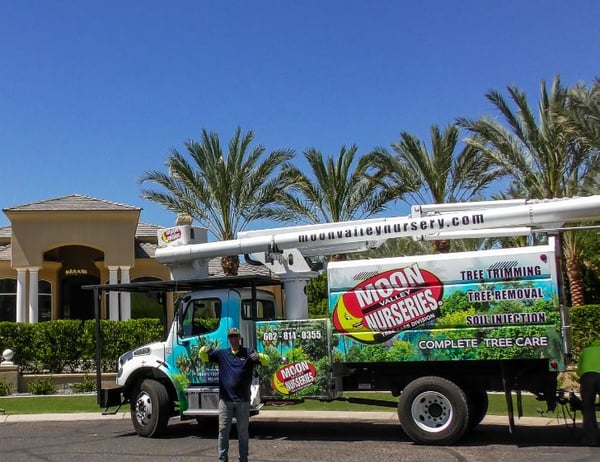 I like to call this preventative maintenance. It is very simple and can potentially save you thousands in repairs, removals, etc. These storms bring heavy winds and lightning upon us often without warning. An improperly trimmed tree or unmaintained tree will be caught up in these winds and hardly stand a chance.
It can be figuratively compared to holding an umbrella in the wind while it snaps and folds until it breaks or gets taken from your hands. If that were your tree, it would bring unnecessary hardships into your already busy lives! Taking cautionary steps early on can save you the hassle of dealing with a broken limb, a fallen tree, a broken fence, damaged home or vehicle, etc.
Moon Valley Nurseries has been around for over 25 years and brings a wealth of knowledge and professionalism to the tree trimming industry. Our Tree Care Division is licensed, bonded, and insured and will take great care of your tree trimming needs. With certified arborists on every job, your trees are ensured to look great and be better prepared for whatever the world throws at it while making sure they look beautiful! Keep your trees healthy and well maintained for a much more enjoyable summer.
Reach out to our Tree Care Division to schedule a consultation or ask any questions you may have about your trees. Click here to learn more and get in touch!