Back to main Blog
Luke Kalawsky
Luke Kalawsky has a passion for all things trees, plants, and landscape design. He has designed numerous landscapes as the head designer in the Surprise, Arizona region until he became a manager of our Central Phoenix Nursery. He now dedicates his knowledge, expertise, and creative capabilities to help the masses discover how to design, plant, and maintain their landscapes with his writings.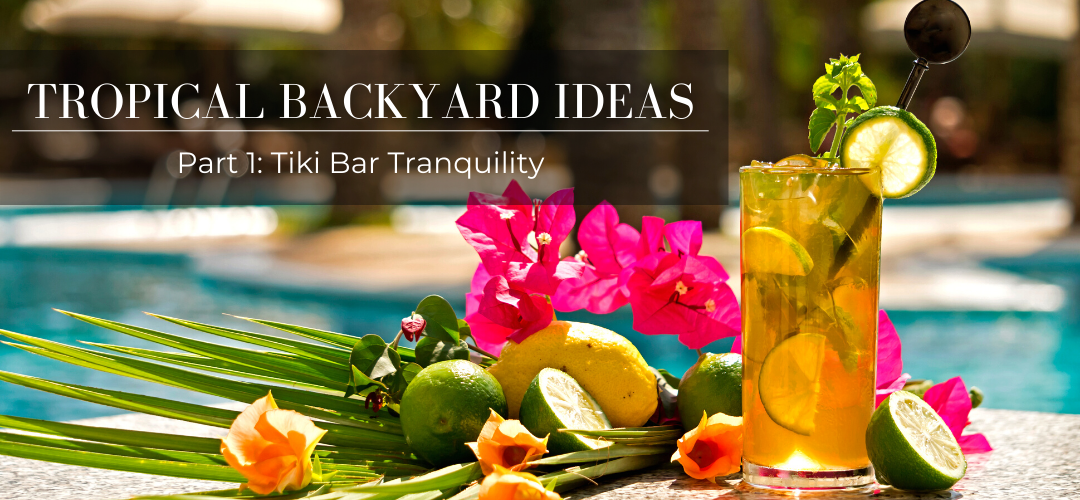 In this series, we are going to be talking about the steps to creating a backyard paradise ready for any summer. You'll be able to kick your feet up under shady palm trees, drink a fresh fruit cocktail, and relax in the company of a colorful oasis of flowering trees and plants. We are going to discuss the top fruit trees to plant for incredibly tasty fruit cocktail drinks, the best palm trees for your backyard escape, and the most beautiful flowering trees to transform your landscape into a tropical retreat.
If you haven't read the other articles in our Tropical Backyard Ideas series, check them out for the best palms to plant around your pool, patio, or pergola, and the best selection of flowering trees to add some serious color to your backyard oasis!
In this article, we will explore the most popular Moon Valley Nurseries fresh fruit cocktail recipes. Get ready for an explosion of flavor with the sweet and refreshing tang of fresh fruit straight from trees that can grow in your own landscape. It's like having a tiki bar in your own backyard!
A SIP OF PARADISE
Meet the stars of this tropical drink menu!
THE MOON VALLEY PEACH PARADISE BELLINI
This tropical treat features some fresh peaches grown from our premium specimen peach trees. Take two peaches and blend them into a smooth puree, then let them chill for 1 hour. After chilled, add a pinch of sugar to your peach puree and your choice of champagne or sparkling wine. Finally, mix slowly to maintain the carbonation. All that's left is sit back and enjoy!
Ingredients:
- 1 Moon Valley Nurseries™ Peach
- 4 oz of Champagne or Sparkling Wine
- A Pinch of Sugar
THE MOON VALLEY MANDARIN MARGARITA
Who doesn't love a good margarita? Well, here's one that sits a step above with its mouthwatering helping of fresh-squeezed lime juice, augmented by the unique flavor of mandarin oranges! We'll use four limes and four mandarins straight off our citrus trees for this drink. Juice the limes and mandarins, and if you like a salted rim, prep the glass now. Combine the fresh fruit juice with triple sec and the tequila of your choice in a cocktail shaker. Shake well, strain, and serve fresh and cool on the rocks!
Ingredients:
- 4 Moon Valley Nurseries™ Limes
- 4 Moon Valley Nurseries™ Mandarins
- 2 oz Tequila
- 1 oz Triple Sec
THE MOON VALLEY POMEGRANATE MULE
The distinctive and classic mule, but with a summery tropical twist. Straight from the tree, clean and cut open a ripe pomegranate and juice it along with a fresh lime. Over ice, add the juice with ginger beer and vodka into a shaker. Shake thoroughly and pour into the signature copper mug. Top off with a splash of club soda and garnish with a lime wedge, mint leaves, and pomegranate arils!
Ingredients:
- 1 Moon Valley Nurseries™ Pomegranate
- 1 Moon Valley Nurseries™ Lime
- 4 oz Ginger Beer
- 2 oz Vodka
- Splash of Club Soda
THE MOON VALLEY CARIBBEAN SANGRIA
This beauty is the pinnacle of cocktail paradise! This spin on a classic sangria uses a fresh peach, orange, lemon, and two limes right from our trees. Chop the fruits to your desired size. Pour your favorite red wine and rum into a glass. Add in the chopped fruit and let chill for up to 2 hours. Garnish with an orange and peach slice and enjoy!
Ingredients:
- 1 Moon Valley Nurseries™ Peach
- 1 Moon Valley Nurseries™ Orange
- 1 Moon Valley Nurseries™ Lemon
- 2 Moon Valley Nurseries™ Limes
- 3 oz Red Wine
- 2 oz Rum
We hope you try all these delicious drink recipes and enjoy them as much as we do! For more information on the fruit and citrus trees to start your own backyard cocktail bar, check out our selection of the best fruit trees here! Be sure to check out our next article on bringing the tropics to your backyard where we talk about the best palms to create a tropical retreat in your landscape.
To get professional advice on designing your own orchard of fruit and citrus trees, or to begin forming your complete tropical landscape, schedule a consultation with our expert landscape designers. They love to create backyard paradises and are ready to help you imagine, design, and attain your dream yard.
To enjoy more tropical backyard ideas, check out our other articles in this series:
TROPICAL BACKYARD IDEAS - PART 2: PALMS TO PLANT AROUND POOLS, PATIOS, & PERGOLAS
TROPICAL BACKYARD IDEAS - PART 3: THE FLOWERING TREES & PLANTS OF PARADISE
Updated March 2022 by Luke Kalawsky