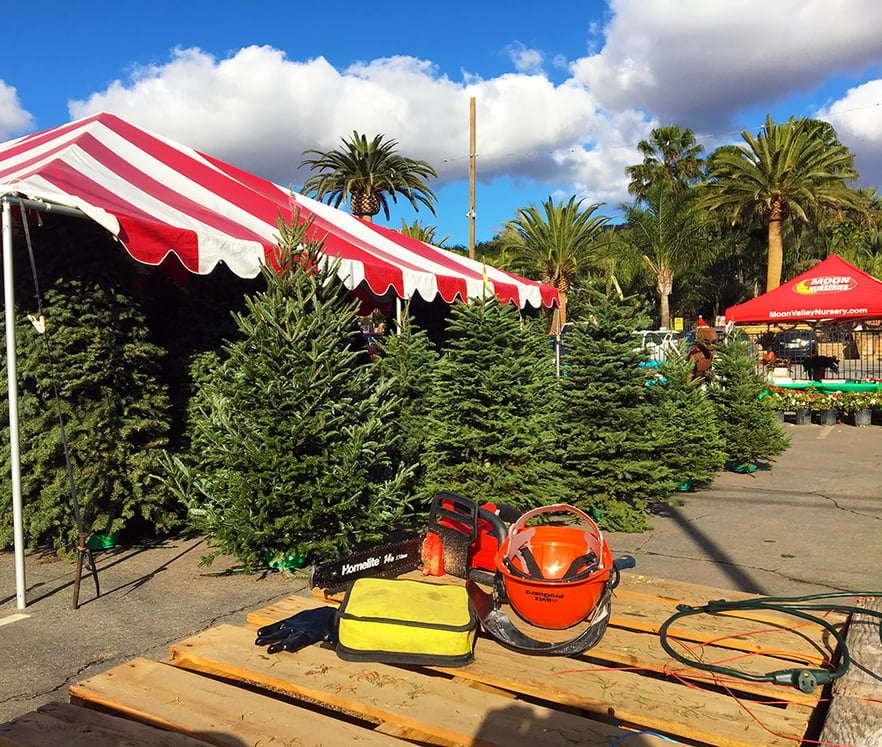 Moon Valley Nurseries real Christmas trees are the freshest and the most fragrant you will find anywhere! Our premium-quality trees are grown in the Pacific Northwest on sustainable tree farms, cut to order and then lifted out by helicopter. Before we sell them to our customers, we grade them (we take great pride in only selling Premium Grade #1 trees.) From there, we place them on our cooled trucks and then express-ship them within 48-hours of harvesting and cutting so that we can guarantee that you will have the freshest and most aromatic trees in town!
NewsFlash! No Shortage of Real Christmas Trees at Moon Valley Nurseries Tree Lots!
Have you heard the news about real Christmas trees? This year, there is a severe shortage of real Christmas trees nationwide. Christmas trees can take up to 8 years to grow, and the recession of 2008 drove many tree farmers in the Pacific Northwest out of business. In fact, some experts in the industry are saying that this is the worst shortage they have seen in decades, which means you might have a hard time finding the perfect real tree to decorate and spread holiday cheer! But wait, here's the good news! Moon Valley Nurseries has the largest availability of real Christmas trees, from Noble Firs to Douglas Firs, Fraser Firs and more, in a range of sizes! And unlike some other tree lots, we do not raise our prices due to a shortage.


Once our fresh, Christmas trees arrive at our Moon Valley tree lots (look for the big white and red striped big top!), we re-cut them and directly stand them in water. You can shop day or night at our tree lots throughout Arizona, Nevada, and California, and find our Premium Grade #1 trees ready for decorations and prepared to fill your home with the look and scent of the season!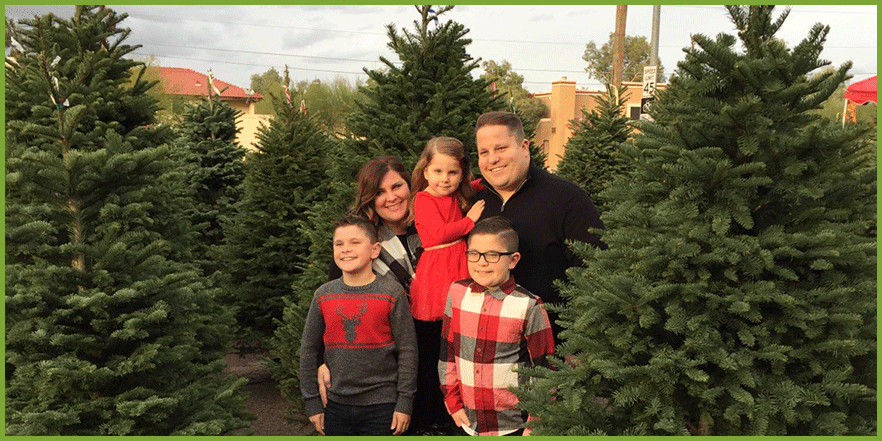 Create memories and make us a part of your family tradition. We have the perfect Premium Grade #1 real Christmas tree for you and your family in our lots, waiting to be taken home! All lots are open every day, from 9 am to 9 pm! Stop in and experience the Moon Valley difference! We make it easy! We will help you load your tree up, or we can deliver it to your home!
General Care Tips:
Before you bring the tree home, make sure to find a perfect spot. You will want to place your tree away from direct sunlight, heating vents, and fireplaces.
Be sure to stand your tree upright immediately after arrival. You will also want to fill the water basin, and you can use a professional tree preservative that you can purchase at our lots.
Be sure to check the water basin every few days and keep it filled with water and the tree preservative.
Always remember: Water is the vital element!