What are the most popular trees to plant right now?
We get this question several times a day this time of year.

There are many varieties of trees and plants that are popular choices for many landscapes, especially this time of year. Planting trees and plants right now gives them plenty of time to acclimate and grow before the hotter summer months.

With spring arriving early this year we can get a jump on upgrading or making additions to our landscapes with some great shade producing trees and beautiful flowering shrubs. With so many options available this time of year we like to share which tree varieties are the most popular to plant this time of year.

The trees below are great shade producers and can be used in many different landscape styles. These varieties will immediately add a gorgeous focal point as well as provide the benefit of shade to your home or yard.

Top 5 Trees to Plant Right Now: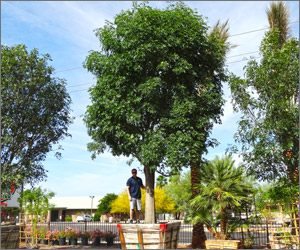 Evergreen Ash:
This is the perfect park style tree that offers large amounts of shade and is very easy to grow in all landscapes. The Evergreen Ash has large leaves and is a fast growing variety that will help cool your home and any spot in your yard.
---
Tru-Green Elm: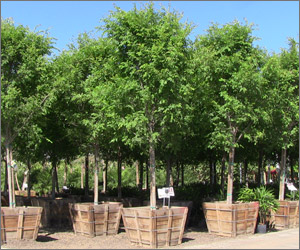 This tree is great anywhere large amounts of shade are needed. They are fast growing and very easy to establish. These trees work in most landscape styles and are low maintenance throughout the year.
---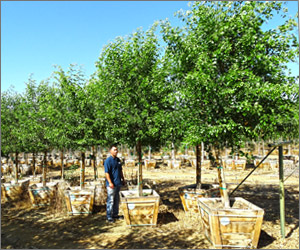 Sissoo:
The Sissoo tree is a very fast growing tree that provides large amounts of shade. This shade tree is drought tolerant and works well in all landscape styles. Plant this tree in any area you want to cast some shade and cool off.
---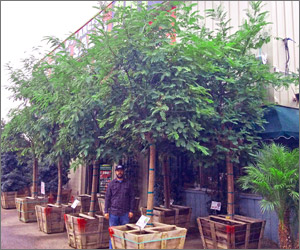 Tipu:
The Tipu is a beautiful blooming tree that has bright gold flowers spring and fall (depending on the season). These trees can grow
---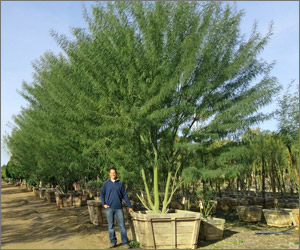 Museum Palo Verde:
A Phoenix area favorite, the Museum Palo Verde is highly prized for its green trunk and leaves along with its showy display of bright gold blooms throughout most of the summer months. This low water tree works in any landscape and is extremely drought tolerant. This is a medium to large shade tree and offers filtered shade in surrounding areas.
---
These are just a few of our favorites. Stop by any location and chat with a nursery expert about the perfect trees and plants for your yard.

You can also schedule a free consultation here for CA, here for AZ, or here for NV.