You can sense it when it feels like you're on display in your personal outdoor space. It's a feeling that can make it a little harder to relax and enjoy your front yard. With the right evergreens, you can create a fortress that feels peaceful, and most of all, private. Planting for privacy is a breeze with evergreen trees.
Using trees to create privacy in your front yard means that you can add color, texture, form, and you can incorporate them into your landscape's design. It's a natural privacy solution that provides plenty of peaceful solitude.
Yes, you could install an expensive fence or build a wall made from brick, stone, or some other solid material. The thing is, those tall fences and walls can make us feel confined in our space. Not to mention that there could be restrictions based on height, placement, and style. Plus, many man-made fences and walls can become an unsightly eyesore over time.
Some Benefits that Evergreen Trees Bring to the Front Yard
Instead of, or in addition to, fences or walls, they can create a natural yard boundary.

They can block viewpoints from neighbors or street traffic and unwanted views.

They can create a natural windbreak to protect your property from high winds.

Can create a natural sound barrier – ideal for properties near busy streets.

Enhances the architectural design of your landscape design.
Five Best Evergreens for Your Yard in Arizona
Evergreen trees hold onto their leaves all year long so that their foliage can add wall-to-wall privacy year-round. As they mature, evergreens create a consistent look that makes them an ideal privacy screen. They do much more than create a private yard. Evergreen trees help absorb ambient noise, too. Privacy never looked so good! Here are five of the best front yard landscape trees for front yards in Arizona – all available at your nearest Moon Valley Nurseries location.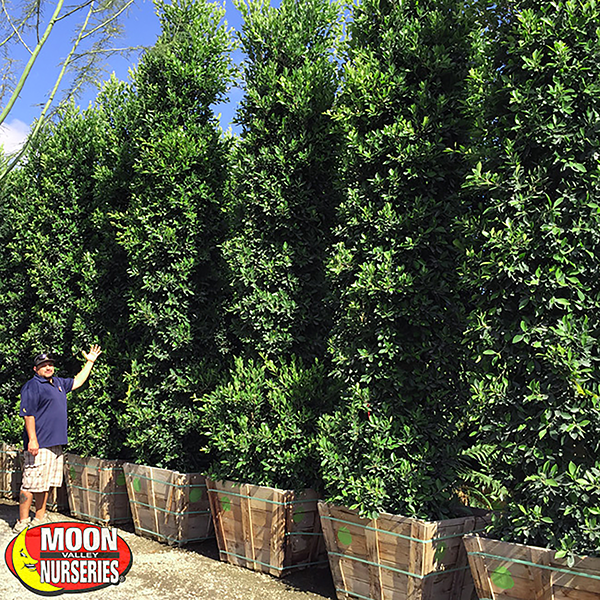 Indian Laurel (Ficus nitida): One of the best evergreens you can find is also one of the best trees for making a privacy hedge. Yes, our Indian Laurel Columns are a favorite throughout Arizona. We use them to block out unwanted views, road noise, and create a private front yard. They are super green, so we like to plant them along a fence where they create instant privacy with a lush green background. These evergreens are water-wise trees that love the heat and thrive in our desert environment. There is no doubt that Indian Laurel Columns are perfect for creating a living wall. They are also ideal for providing shade. Ask us about how proper placement around the home can create privacy and help lower your utility bill.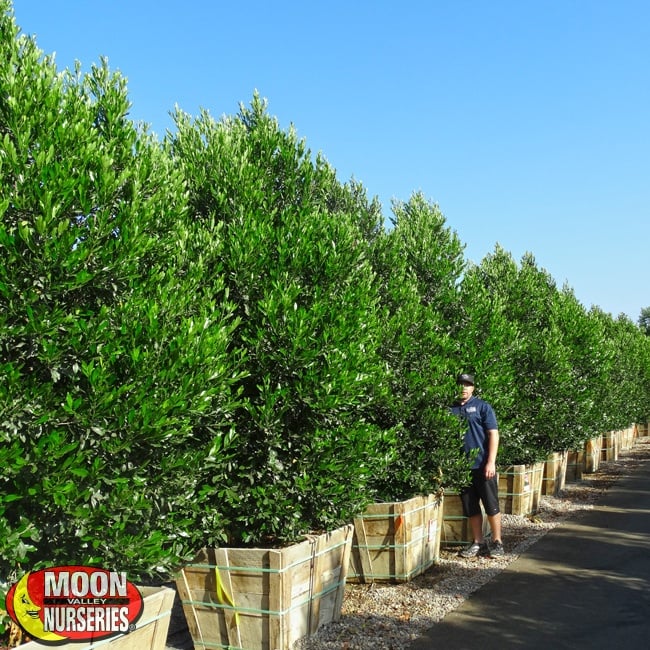 Carolina Cherry (Prunus caroliniana): These evergreen trees love the heat and thrive with full sun exposure, so they are perfect for yards in Arizona. We offer the 'Compacta' strain, which is more densely branched and easily tamed so that it is an ideal tree for creating a living privacy screen. Its dark green foliage forms a lush background. Many people feel that its bright green foliage has a scent reminiscent of maraschino cherries. Plus, beautiful white flowers bloom in spring, with a fragrance that is pleasing to the senses. Plant them along a border as a solid privacy barrier that is also a superb windbreak.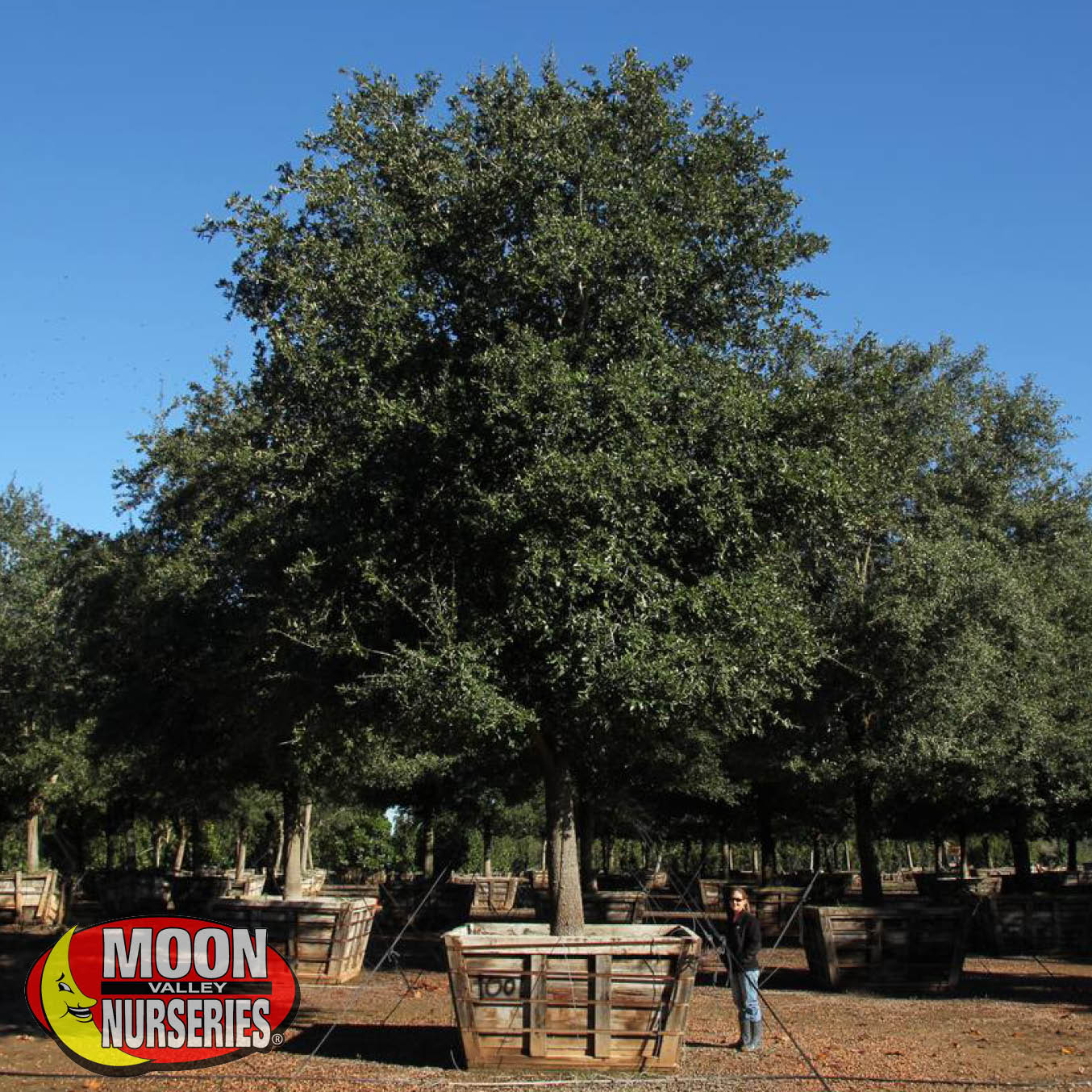 Live Oak (Quercus virginiana): Live Oak is another of our beautiful evergreen trees to consider for privacy. These are long-lived trees with dense, gray/green foliage that can block unwanted views. Besides creating privacy, these evergreens feature a wide-spreading crown that can provide lots of shade. These trees are also noted for being very drought tolerant once established, and for the minimal care required to keep their good looks intact. Plant one in your front yard and let your children explore the sturdy limbs without nosy neighbors getting into your business.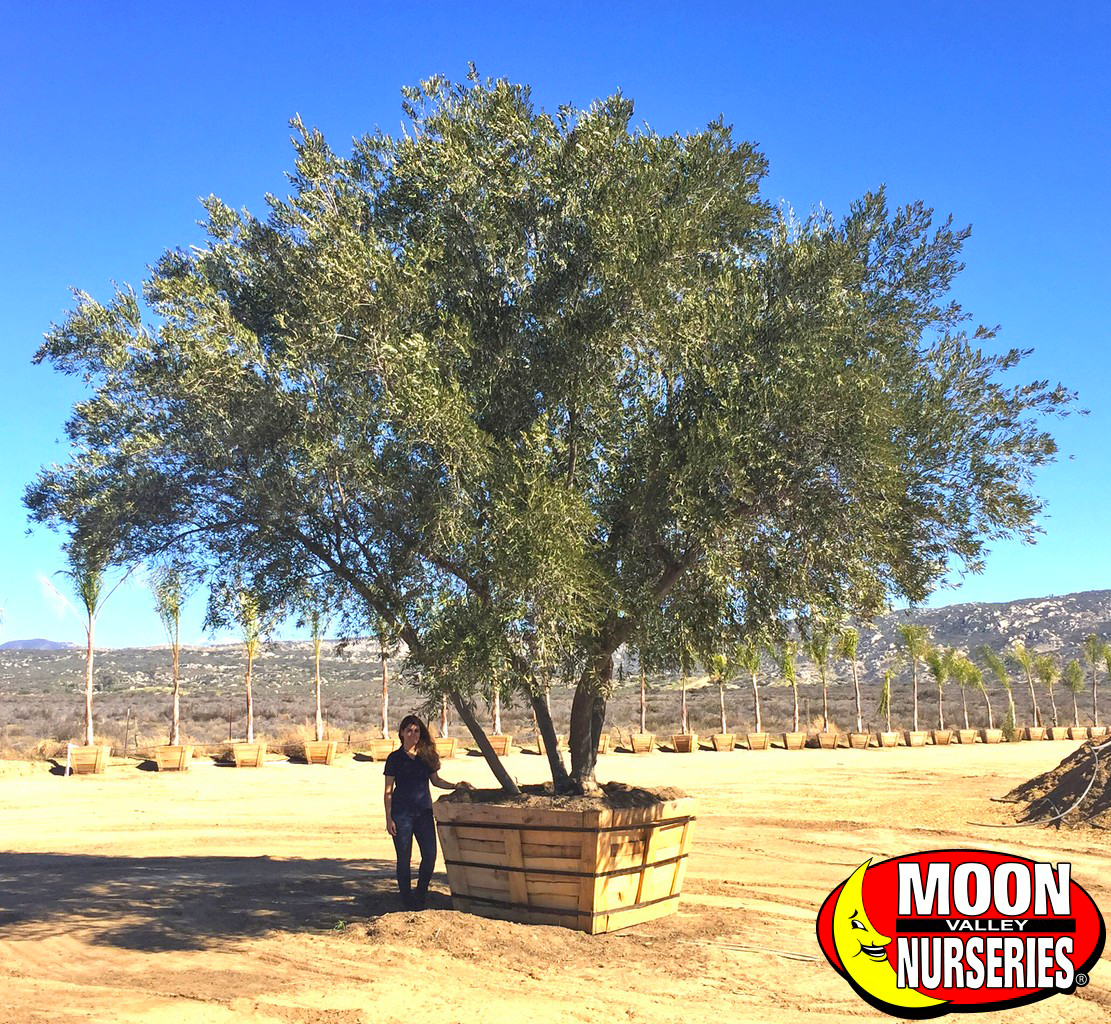 Olive Tree (Olive europaea): Fruitless olive trees are ideal evergreens for Arizona landscaping projects, especially if the job is to create privacy. These trees have been cultivated for over 6,000 years and can bring the look of the Mediterranean to your home. We like to plant them in rows along a fence to create a beautiful living wall. Their gray-green and silver colored foliage is visually exciting and can provide shade, too. You can create drama highlighting their multi-trunk structure with landscape lighting. At Moon Valley Nurseries, we only grow guaranteed disease-free olive trees.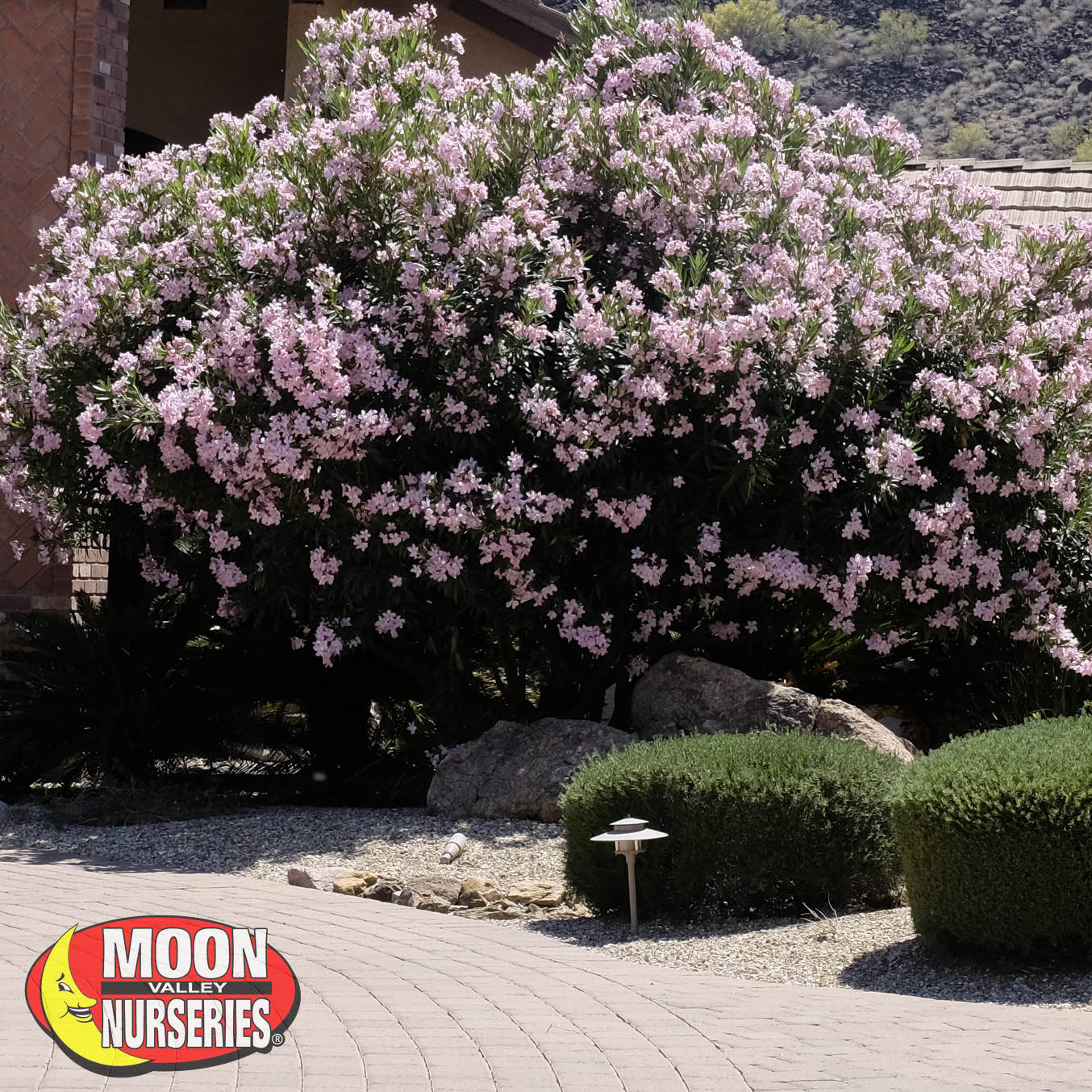 Oleander (Nerium oleander): Plant Oleander in your front yard and create a beautiful privacy hedge. This evergreen can make your yard feel cozy and look beautiful! Its dense, upright growth habit makes it an excellent screening plant. Plant them as a tidy hedge or privacy wall. Its narrow leaves are dark green, leathery, and semi-glossy. From late spring to fall, it blooms fragrant flowers, clustered at the twig or branch ends. The flowers range in color from pink to red, white and salmon, so they are a colorful addition to any yard in Arizona. Plant them along property lines, lining walkways, or driveways. Oleander creates a private front yard no matter where you choose to plant them.
We Do the Work – Come Home to a Private and Beautiful New Yard!
It's hot outside, let our Moon Valley Nurseries planting crew do all the work! Speak with our nursery pros and allow us to help you select the perfect evergreens to make your yard private. Plus, many of the evergreen trees and plants we grow can provide lots of shade, too. We have what you need to create a natural privacy solution, whether you have a big or small yard. Relax on your front porch and enjoy the sight of your children playing in a private yard. Plant evergreen trees for privacy and spend more quality time in your front yard.