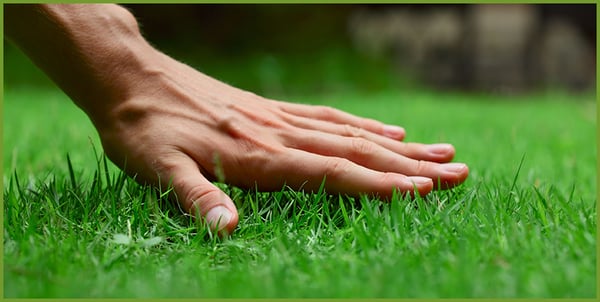 Who actually wants to pull weeds this spring and summer? Well if you're anything like us you would love to be able to spend your free time doing something much more enjoyable than yard work! In order to have a weed free yard it doesn't take a magician like you may think, it takes a pre-emergent herbicide to do the trick.

So how do pre- emergent herbicides stop weeds from happening in your yard? The way pre-emergent herbicide works is by putting a chemical barrier down over the top of the soil, as this does not allow the seeds to germinate above the soil line. In order to reduce the number of weeds or completely eliminate them, a pre-emergent should be applied at least twice a year. This is typically done in the beginning of the spring and fall growing seasons.

There are many different brands of pre-emergent herbicides on the market and usually come in two different delivery methods; granular and liquid. The granular depending on brand is pretty simple; apply the desired amount as per the direction labels on the bag and then water lightly to begin to dissolve the product. This type of product works very well in established flower beds and vegetable gardens. The liquid form is also a simple application process. They usually come in one of two different applications, a ready to use (RTU) and a concentrate. Concentrates must be mixed with the appropriate amount of water as listed on the instructions. While concentrates aren't ready out of the box, you usually get more bang for your buck per bottle. The RTU can be used right out of the box, just hook it up to the end of your hose nozzle and spray the application covering the yard. It's usually color coded (typically orange, green or blue) so you can tell what has and hasn't been covered. This type of application is great on rock or desert landscapes and application time is short and very easy, just remember never to spray herbicides during windy or extremely hot days.

The last pre-emergent herbicide we'll discuss is the 2 in 1 application. This contains a weed killer and a sterilizing agent. Since you have to remove existing live weeds for the pre-emergent to work, this type offers the best of both worlds. It will kill the weeds and stop new ones from growing. Depending on your application, this can last up to a full 6 months, and is by far the best solution. Keep in mind when using the 2 in 1 type application, you don't want to spray it on any non-weed foliage, as this may cause unwanted wilting and damage to the plants you're trying to protect.

Moon Valley Nursery stocks all the things you will need for your weed prevention plan. You can map any of our nursery locations right here. If you have any questions, our nursery pros will be happy to assist you.
AMAZE Grass & Weed Preventer
We recommend AMAZE as our choice for granular grass & weed prevention. It's easy to apply and extremely effective against the common unwanted weeds and grasses in Arizona gardens. Easy to follow instructions are on the bag.

Weed Impede RTU
This RTU (Ready-to-use) herbicide is a pre-mixed concentrate that can be applied straight from the bottle through the attached nozzle. Weed Impede is our top choice for liquid herbicides, as they work great against common Arizona weeds and grasses

Weed Impede Concentrate
This is the concentrated form of the Weed Impede RTU - this contains a full strength concentrate, so while it's not ready to use out of the bottle, you usually get more bang for your buck than RTU's

Weed Impede 2 in 1
Unlike other pre-emergents, this also kills weeds and prevents new ones from forming for up to six months. This means you can apply this product before having to pull out the weeds yourself, and is by far the easiest solution to weed control.
Applying a pre-emergent herbicide is an easy way to reduce the amount of time you have to spend working in your yard and increases the amount of time you can actually spend enjoying your yard right away. Keeping your weeds in control not only ensures an attractive landscape, but creates a much healthier environment for the rest of your plants and gardens. It's a lot easier to visit any Moon Valley Nursery and pick out the right pre-emergent herbicide than it is to pick out weeds in your yard all spring!