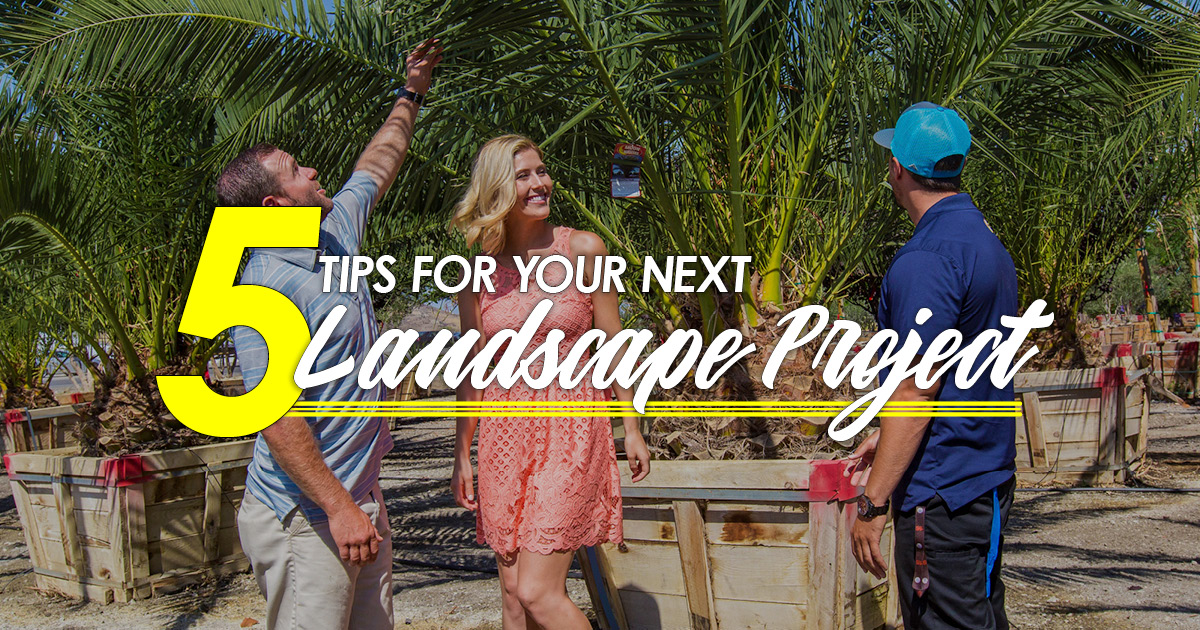 Have you ever walked into a nursery and quickly became overwhelmed with everything you are seeing, the options in front of you, and questions being asked that you had never even thought about like, "Which part of my house gets the most sun" or "Which windows get the least privacy"?
Most of us have probably experienced this! We want to make sure that our customers know the best tips when thinking about their next landscape project. Not only do these tips help create your perfect yard, but it will help you get the most out of the design process.
Customer service is our top priority, and we want to make sure you get the best service from start to finish when you work with us. Keep reading to find out the 5 best ways to get started on your next landscape project and be prepared for your in-store or at-home design consultation.
Tip 1 Pay Attention to Your Yard
After some time, you start to learn more about your new home and yard and what needs to be redone or added to the outdoor space. The more you pay attention to, the better when it comes to adding new trees and plants around your home!
Take note of the sun exposure in your yard throughout the day. This is a big help when choosing the types of trees and plants to install. We want to make sure that we design your space for long-term success.
If one corner of your yard gets sun all day, we want to plant some sun-loving trees. If some areas of your yard get almost no sun, we can add shade-loving plants in that section! This will help you and your landscape design expert pick the best trees for your yard.
If you live in an HOA community, there are a few more things to pay attention to than just your yard! Every HOA has a list of approved trees and plants they allow in the community. It is better to know which plants can be used now and not later.
Tip 2 Design for Lifestyle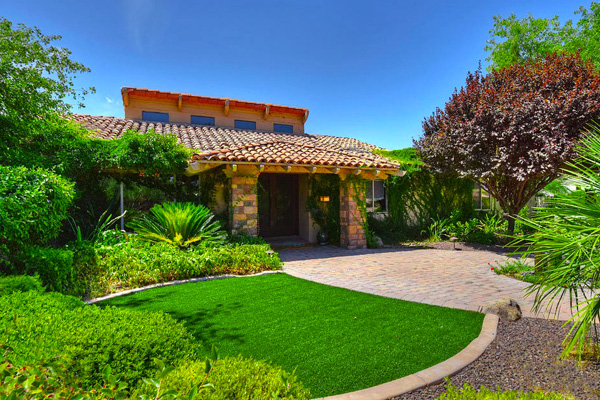 An important thing to consider when you are changing up your yard is how you want to use the outdoor space. Depending on your lifestyle, this could mean many different things to many people.
If you have kids, you might want to create a yard with a lawn so they can run around and play. Trees and plants will be best planted near the home or fence area to give families more space for fun. Shade trees are great additions to keep playtime cool all year!
If you have pets, its good to find out which trees and plants are safe for your fur babies. We know they love to dig in the soil, sniff flowers, and sometimes even taste the leaves, so we want to make sure you are planting the best options for your four-legged family.
Many people like to entertain in their backyard and want to add a bit more privacy for their friends and family. This is the perfect situation that would be great for planting hedges and trees with wide-spreading canopies.
Tip 3 Collect Landscape Inspiration
Start collecting photos of trees, plants, lawns, and overall designs that you find. You can easily find ideas in your own neighborhood or while running around town and finding a breathtaking tree. As soon as you see it, snap a photo and save it for later!
Another simple way to get photos of your dream yard is to go online and search through websites such as the Moon Valley Blog, Pinterest and Zillow. This will help you find exactly what you are looking for when it comes to your specific ideas and goals.
Tip 4 Choose the Best Trees and Plants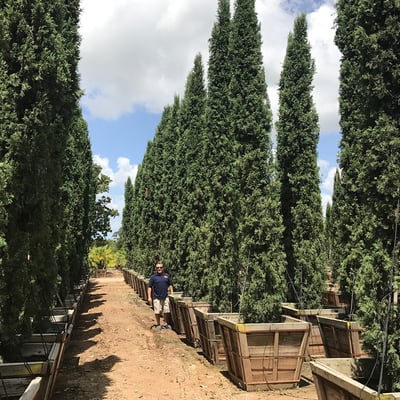 Once you know more about your yard, the type of design you want, and how you want to use the space, we just need to pick the perfect trees and plants! Moon Valley Nurseries has a wide selection of trees and plants that will perfectly fill out your dreamscape.
Tip 5 Let the Experts Help!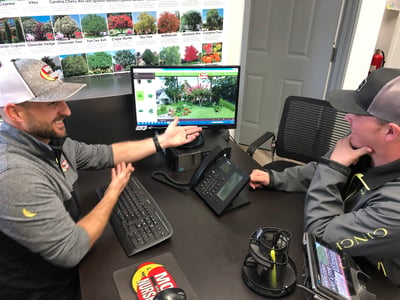 The last thing to do is let our landscape designers help turn your dream yard into a reality. With the tips here, you will be more than ready to meet with our experts and start creating a perfect plan for your landscaping project.
Once we finish the design and you pick out the trees and plants for your yard, we do the rest for you! We can design, deliver, and install your landscape, truly bringing your ideas to life. Our planting crew also adds supplements to condition your soil, and help your trees through the transplant shock, while the roots settle into their new home.
Get started and schedule a consultation with one of our experts near you. If you have more questions, we are ready to help!