NEW YEAR, NEW YARD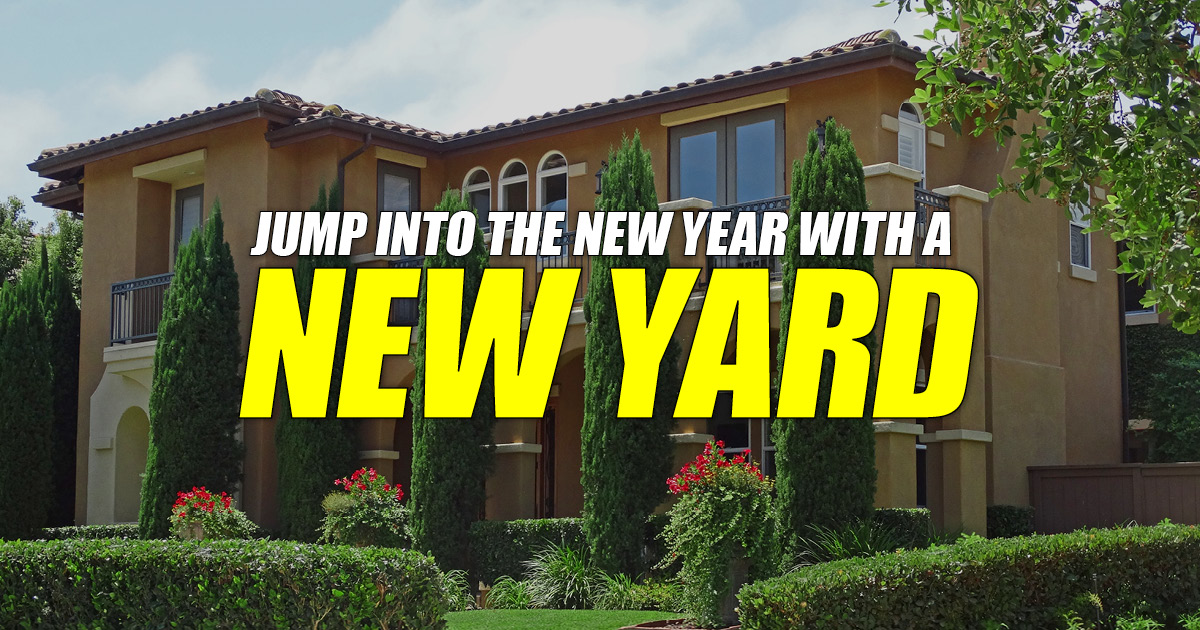 Starting a new year is exciting and comes with all the possibilities of what it can bring you, your family, your friends. It can even mean new possibilities for a new yard!
We love to start out the new year ready to help you reach your landscaping goals for this year. You might want to completely re-design your yard to entertain more, to let kids and pets run around, or to have a quiet relaxing space for yourself. Whatever your reasons may be, we are here for you!
We recommend starting any landscaping projects now so that you will be done and ready by the time the weather gets warmer. Now is also an excellent time for your landscape design project. Not only will you save more on trees, but you will also get fully matured trees from the moment they are planted. Another awesome perk to your landscape makeover – a high home value increase thanks to your new manicured yard!
LANDSCAPE DESIGN THEME IDEAS
When you are considering starting a new design, or re-design project, it's good to have an idea of the type of theme you want to achieve for your yard. Figuring out this one aspect could help the rest of the planning come together fast!
Based on the type of style and design you are looking to complete, we can figure out the best trees and plants for your yard. This will also help us figure out the types of design layouts that would work best for your home.
Tropical Style

This type of design is easily recognizable based on its signature look. That look includes adding tropical plants and trees with bright green leaves and strong accents of colors throughout the landscape. For a tropical vibe, we recommend different varieties of palms, Hibiscus, Bird of Paradise, and more.
This style is meant to mimic the tropical paradises of the Hawaiian Islands, Belize, or Fiji. It will instantly take you to a relaxing oasis. All you have to do is sit back and enjoy, listen to the wind going through the palm leaves, and transport yourself to your own personal oasis. Add this landscape theme around your pool, and it will feel like your private little island.
Mediterranean Style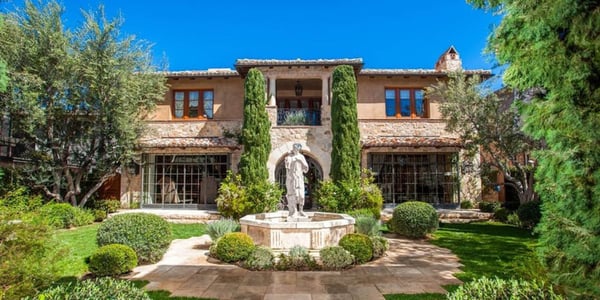 Some people might not find the tropical setting as relaxing as others, and that's okay. There are plenty of other ways to design a yard! Another popular design we are often asked about during the design process is the Mediterranean style. This theme is often wanted for the low-key sophistication that it brings to the environment. For this style, we always suggest planting hedge materials, Italian Cypress, Bougainvillea, Mediterranean Fan palms, and Olive trees.
This style has become popular with the fans of the old European landscape, specifically in the Italian, French, and Spanish country and coastal towns. These yards were designed around the goal of spending more time outside, whether enjoying the yard and gardening or spending relaxing time with family and friends outside.
Classic Style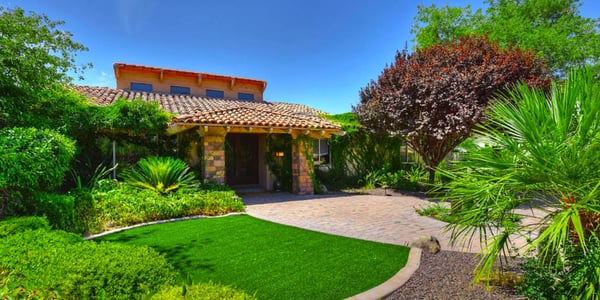 Classic Style
This style is the traditional option that has become more and more popular over the years. As a homeowner, you should think about the long-term effect of how your new design will help or hinder your chances of selling your home later. This is a style that seems to be enjoyed by most people and can increase home value.
The design is so simple, and yet each yard with a classic theme can still look so unique. The classic style is impressive because of the balanced aesthetic with trees and plants spread out evenly through the yard in a pattern-like setting. We love to plant different varieties of hedges in a classic yard to give a formal linear look and a mixed color of roses for pops of color.
Moon Valley Design Process

With expert designers at every store, we are ready to help all our customers with any questions they have about landscape designing and everything that comes with it. Moon Valley Nurseries is the only place around that offers a full design service from planning your design layout to planting your trees and plants into your yard.
Consultations allow us to see what exactly our clients want for their new yard. We want to get to know you and understand how you use your yard or how you want to start using it this year, how long you plan on staying at your home, and so on. Depending on all these factors and more, we can start to suggest and design a yard that will fit your exact needs.
At-Home Consultation
We are proud to be able to offer an at-home consultation for our clients. The design experience is personal and different when we can come to your home and see the actual land that you want to update with our own eyes. One of our professional designers will come to your home and walk your property with you.
Designers will consider factors like how the sun exposure, which way your home faces and identifying slopes or uneven ground. After they evaluate the yard, they will be able to make the best suggestions for you based on those factors. They will also be able to show you the best places in your yard to plant the trees and plants that you are interested in adding to your landscape.
Free In-Store Consultation
No matter which Moon Valley Nurseries you decide to visit, you will find an expert designer happy to help you with all your design questions. For in-store consultations, we recommend bringing in photos of your yard for us to see. We can even check out your property through programs like Google Earth, which helps us get a general idea of the size of your yard.
Once you discuss the type of yard you are looking to create, you and your designer can walk around the nursery and start tagging the trees and plants to be included in your yard. Once you have chosen what you want, we will set up a delivery time and get you one step closer to your new yard!
Tree Care Warranty
When you buy trees from us, you have the option to get an extended warranty with your purchases! This warranty lasts for a whole year starting from the day your tree is planted and comes with proper staking of your tree, as needed. The warranty covers issues such as frost, wind, heat stress, and other weather-related damage. If the damage is too bad to fix, we will even replace your tree with a new tree of similar size.
*Depending on your region, not all trees and plants mentioned are available.