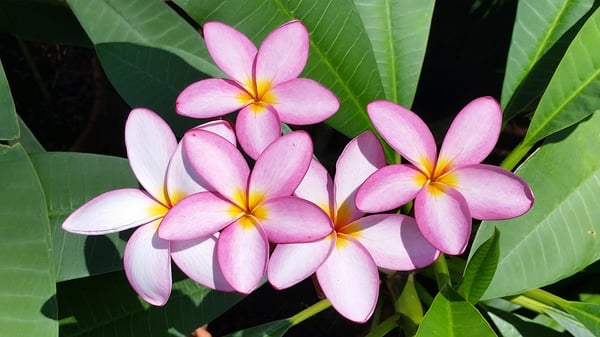 Plumerias grow very easy here with very little effort or care. Just follow these simple steps and you will be rewarded with beautiful tropical plants with flowers you will love that smell wonderful and are super pleasing in any landscape.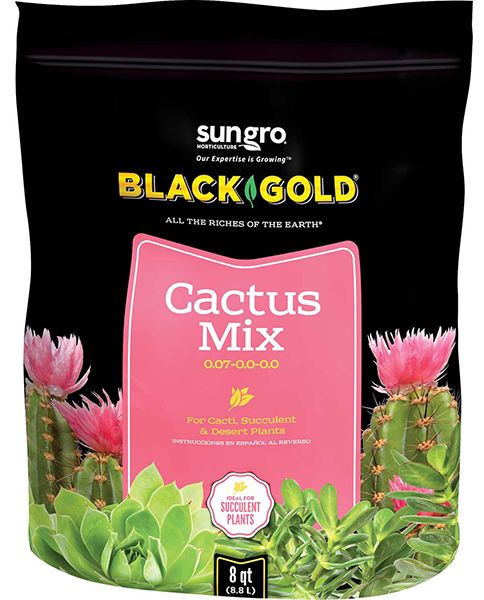 For planting location morning sun and afternoon shade is ideal. However, they can easily adapt to full sun. Planting in early spring or the fall is a perfect time if you are planning to go full sun. Otherwise, plant anytime other than during frosts.
When planting, dig the hole a couple of inches wider than the bucket and use a cactus mix to back fill most of the hole and then create a well with the leftover soil.
When planting Plumerias in pots, always use a cactus mix. I prefer the Black Gold brand. Good drainage is key when planting these beauties. If planting in pots mix 1/3 per liter into the cactus mix.
The full sun planting will get the higher number per week and the shade will get less. You don't need full shade as they will bloom more for you if they get more light. As fall comes you will decrease water back to every 7-10-days. Once they start to lose their leaves; and, eventually will lose them all as the cold comes usually towards Thanksgiving, you will stop watering completely. No water through the winter.
Watering is easy! When Plumerias come to life in the spring, start watering and stick to once every 7-10 days, depending on sun exposure and whether you planted in a pot or the ground. The ones in the ground usually need a bit less water. Once our weather gets into the high 90's and hotter water 1-2 times per week. During extreme heat, you will want to water 2-3 times per week depending on the length of time in the ground and again on sun exposure.

Fertilizing is simple! You want to use all-purpose granular fertilizer such as Moon Dust beginning in March as they are all waking up and again in May and September. Keep it simple, no need for bloom boosters as it doesn't help with Plumerias.
They bloom when they want and there's no forcing the issue. Plumerias usually must be at least 3 years old to flower. Some will not bloom every year, so I always recommend planting multiple to enjoy. Hey, you might get lucky and have all your Plumerias bloom at the same time!
Plumerias love the heat. If planted in full sun you can use tree wrap around the trunk to protect the bark from sunburn when they are young. For smaller Plumerias, paper towel rolls are handy for this purpose.
One of the most important rules with Plumerias is protecting them from extreme cold. They must be covered or stored inside during frosts. The old school C-9 Christmas lights are a great thing to apply under the frost cloth for added warmth. Make sure to use lights that actually produce heat, as not all do. Putting them in a garage or inside is no problem. Again, don't water during this time.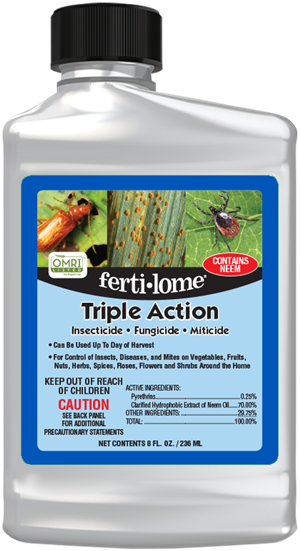 Plumerias are fairly pest-free. The only thing to keep an eye out for is spider mites. Spraying the plants down with water to wash off the leaves is an easy solution. Plumerias appreciate this foliar watering since spider mites hate water, so it helps deter them from sticking around. For preventative measures, you can add systemic granules in spring and fall to get ahead of them.
A more organic way of dealing with them if the issue arises is spraying them with neem oil, for which I personally use Triple Action. With that product, it is super important that it not be sprayed during broad daylight. Early morning or evening is best. If it gets bad, just cut off the leaves and they will regrow without issue.
Visit Jenny at our Phoenix location today and find out more about how to add Plumerias into your yard.
Visit any Moon Valley Nurseries and check out the Plumeria varieties available near you. Ready for a FREE in-store design consultation? Learn more here.