Back to main Blog
Luke Kalawsky
Luke Kalawsky has a passion for all things trees, plants, and landscape design. He has designed numerous landscapes as the head designer in the Surprise, Arizona region until he became a manager of our Central Phoenix Nursery. He now dedicates his knowledge, expertise, and creative capabilities to help the masses discover how to design, plant, and maintain their landscapes with his writings.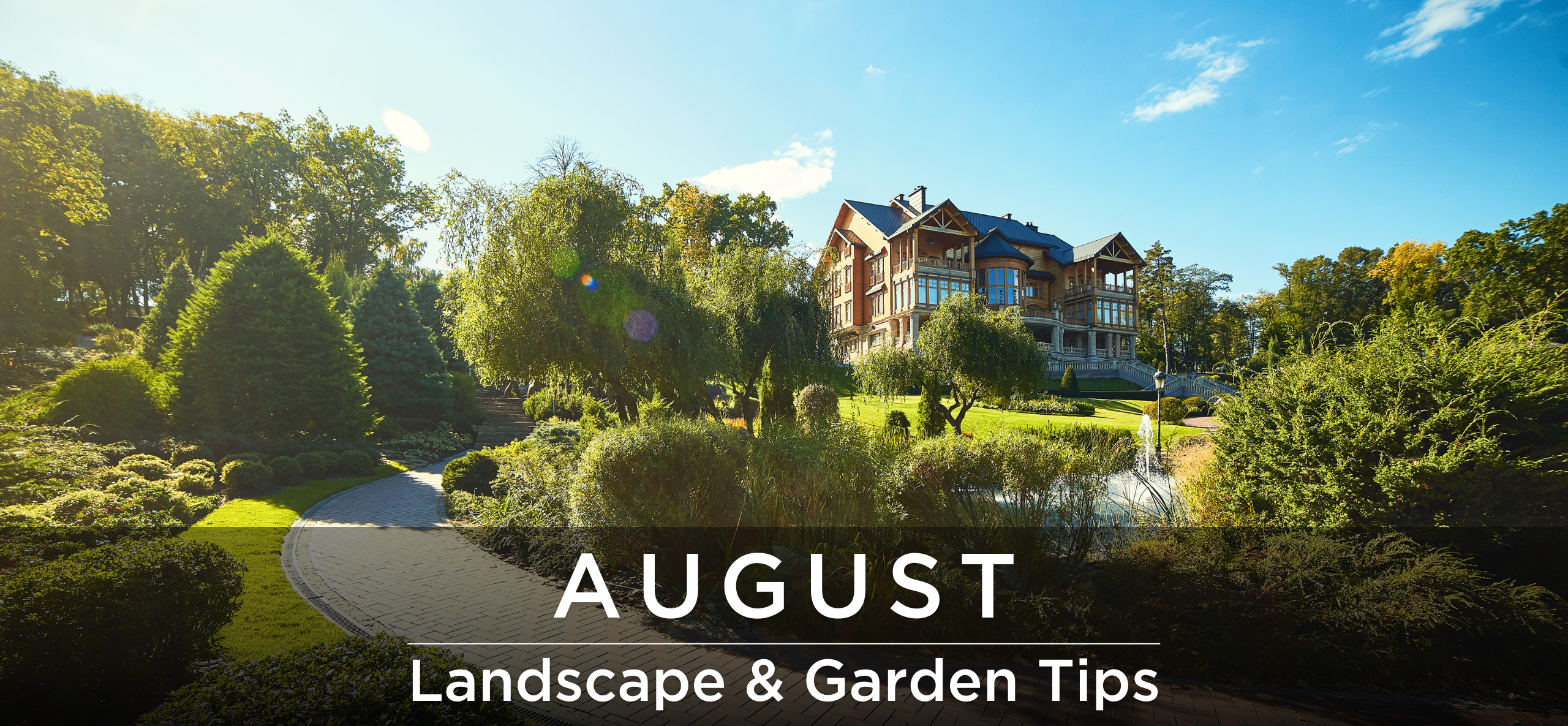 Time is flying by this year and the summer season is already coming to an end. Now that people are coming home from vacation, kids are going back to school, and everybody is falling back into their regular routine, it's time to check on your yard!
Follow the tips and advice below from our nursery pros and make sure your yard is looking great and ready for the fall growing season!
1. WATERING 
The extra rain over the last few weeks has helped our landscapes through some hot temperatures but can also change how we approach watering our yard this month.
During periods of heavy rainfall, monitor your landscape for potential instances of overwatering of any plant material. You may need to skip watering sessions during and after heavy rains.
Continue to water in the morning sometime between 4 a.m. and 8 a.m. as this reduces possible evaporation loss. Always incorporate deep watering methods, using a slow application of water to your trees and plants over a longer period of time. This allows the entire root zone to become saturated.
The amount of water you apply depends on the tree or shrub you are watering. With trees, you will want to wet the soil at least 3 feet deep and with shrubs at least 1 foot deep. Use a soil probe to determine the depth of watering.
For more watering information and instructions for new and mature trees, or answers to common watering questions such as, "how often to water?" or how much should I water?", click here for our watering guides!
2. NUTRIENTS
Between the warmer days and monsoon storms, your lawn and landscape could use some extra pampering and attention. This is the perfect time to spruce up your trees and plants with our Super Charged Moon Juice.
Super Charged Moon Juice is a custom blend that contains a one-of-a-kind liquid technology. Moon Juice works great for all trees and plants in your landscape by boosting growth from the root system and helping plant material recover quickly from seasonal stress.
If your landscape consists mostly of palms, our Super Palm Juice was made specifically for the needs of palm tree varieties in our local region. It contains the same custom liquid technology as our Moon Juice, but Palm Juice also contains a full nutrient profile perfect for all palms and other tropical varieties. This fast-acting liquid gets nutrients to the palms quickly for immediate optimization.
3. MULCHING TIPS
Adding mulch to your trees and plants is perhaps the easiest thing you can do right now to give them a little help through the heat. If done right, a layer of mulch can even add to the curb appeal of your yard.
Adding a few inches of mulch can help with water retention and keep your soil cool during the warmer summer months and warm during the cooler days. Mulch is available at any Moon Valley Nurseries location. 
4. PROTECT YOUR TREES FROM SUMMER WEATHER
Trees, just like us, can also get sunburn. Young trees, especially citrus and fruit trees, need protection from the sun when temperatures increase.
You can protect the trunk of new trees and young trees from sunburn with Protective Tree Wrap, available at any Moon Valley Nurseries location.
To further protect your tree, young or old, you can double stake them. This provides stability when high winds or monsoons come in. Moon Valley Nursery also offers staking services as well. Click here to map a location near you.
5. BEST VARIETIES OF TREES TO PLANT RIGHT NOW
For a beautiful flowering tree that provides year-round color and augments any landscape, the Crape Myrtle can't be beaten! These incredibly colorful trees are available in red, white, pink, lavender, and purple flowering varieties.
They bloom from early spring into the late summer and have a fiery myriad of fall colors! These trees love to be planted in full sun exposure and are drought tolerant once established. If your yard is begging for a massive pop of color, several Crape Myrtle trees will accomplish the job perfectly!
Olive trees are incredibly popular across southwest and west coast landscapes and for good reason! They are majestic evergreen shade trees with beautiful silver-green foliage that are both heat and cold resistant.
They require little water once established and develop a high drought tolerance, allowing them to be utilized in a variety of water-wise landscape styles. Hailing from regions such as Spain and Italy, these trees carry a renowned Mediterranean pedigree and are sure to bring a distinctive Tuscan charm to your yard! 
The Red Push Chinese Pistache is one of our most popular shade trees for attractive fall color. These vibrant trees feature a deep green leaf highlighted by a bright red hue on the newer growth.
The foliage transitions from its dark green to an array of oranges and reds in the fall months, giving you a tree that displays incredible year-round color in your landscape.
They handle both moderate and full sun areas and become drought tolerant once established. These are perfect medium-sized shade trees for many landscape styles!