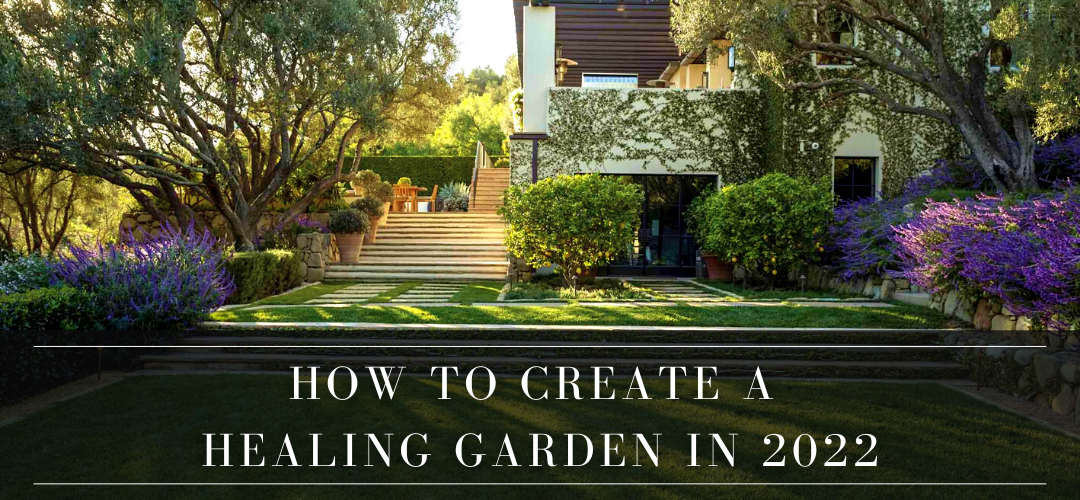 Nothing feels better than being able to escape to a place that makes you feel at peace and happy, especially with everything going on around the world and in our state. With people spending more time at home, there has never been a more perfect time to create your own peaceful place to escape from it all. Studies have shown that being around trees improves overall life satisfaction! Moon Valley Nurseries has been growing trees since 1995 in our community and we will show you how to create your personal healing garden and help you improve your mood!
Create A Perfect Escape In Your Own backyard!
Proper placement of trees in your landscape not only helps you create your own personal escape but will also help to increase your home's value by up to 28%. Having experts like those at Moon Valley Nurseries help you plan out your landscape is the first step in creating your personal, private healing garden.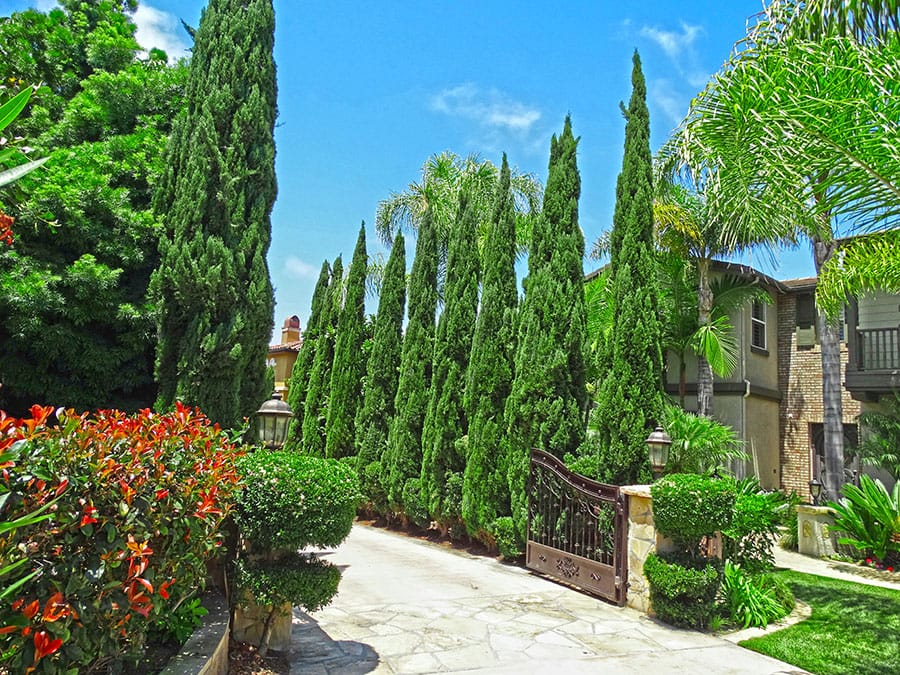 Plan The Design For Privacy & Color
Start with trees to create a secluded feel such as a Hollywood Hedge™, so named because of their use by Hollywood's elite. Accent these with flowering trees that come in many different colors and branching structures. This will bring you many different views and aromas that will enhance your spirits. Trees such as Crape Myrtle, Hong Kong Orchid, Vitex, Magnolia, Tipu, Purple Leaf Plum, and Bottle Brush are all perfect additions to nearly any landscape.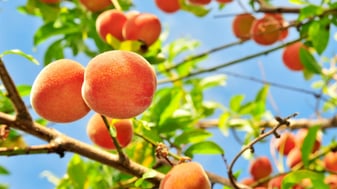 Add Nutrients & Sustainability
Next, add some fruit trees to create an edible and sustainable landscape. Not only do these trees produce excellent fruit but they have beautiful flowers and aroma in early spring. Moon Valley Nurseries has been growing our very own custom fruit for over 26 years. We have perfected the growing methods over time and guarantee the best tasting fruit available.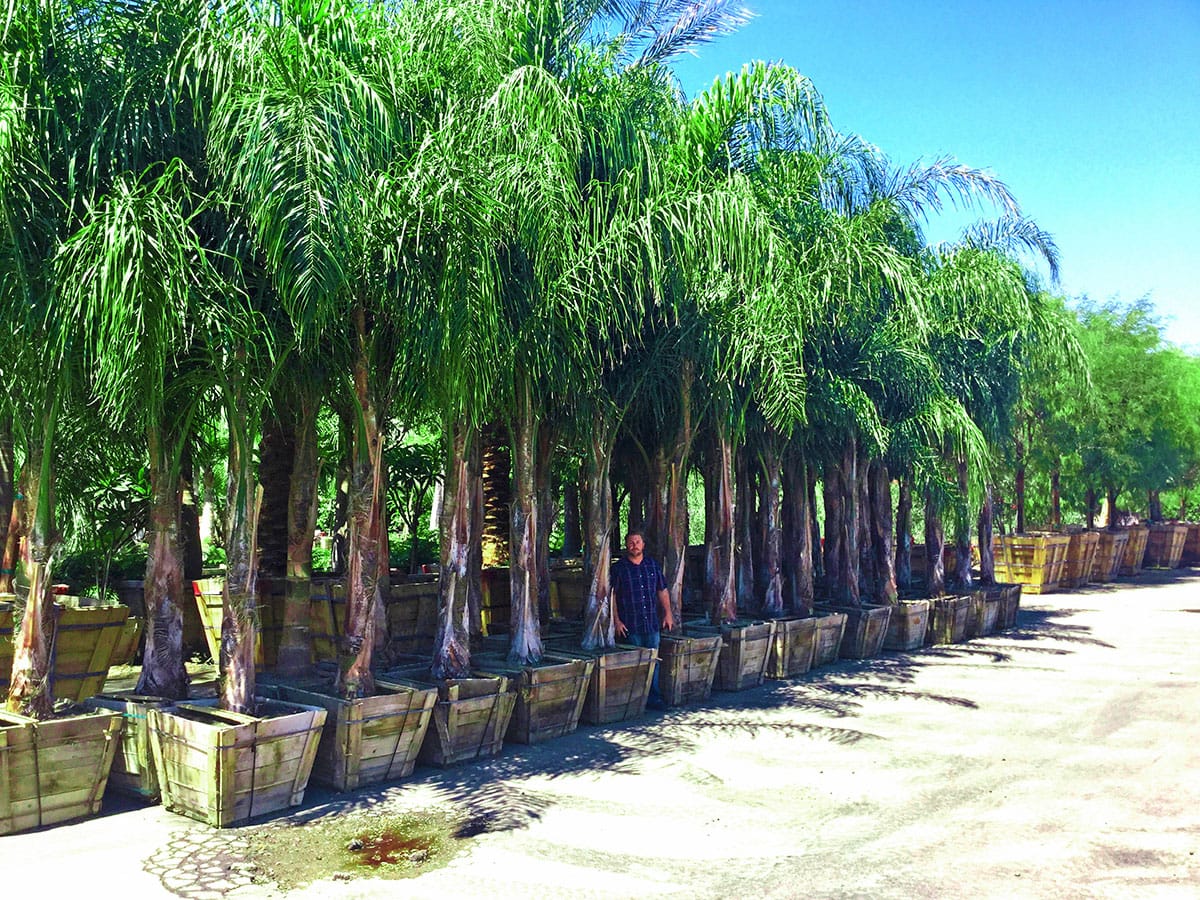 Create A Relaxing Atmosphere
Now that you have all your beautiful trees designed into your landscape, accent these with palm trees. With the blowing winds, palm tree fronds create a beautiful sound and add elegance to any landscape style. Use smaller palms around your trees for accents such as Pygmy Date Palms, Sago Palms, and younger Mediterranean Fan Palms. Taller palms such as the Piru Queen Palm, Windmill Palm, and King Piru Palm will give you different colors and textures filling out your healing garden.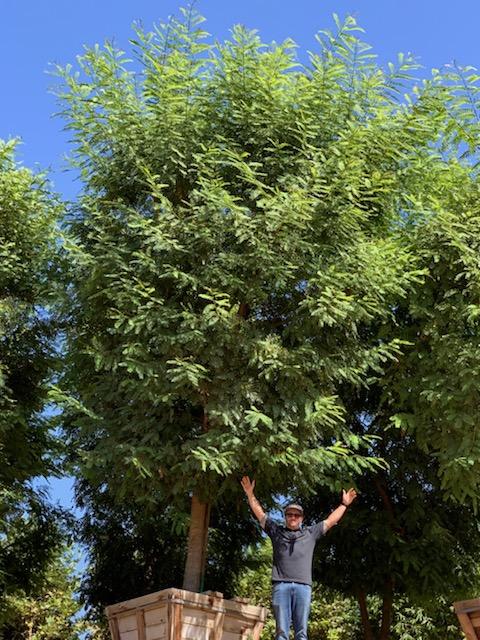 Give Nature An Invitation
Finish off your new healing garden with plants that will attract beautiful wildlife such as butterflies, hummingbirds, and ladybugs. Moon Valley Nurseries has many different trumpet-style flowers such as the beautiful reddish-orange of the Cape Honeysuckle, Orange Jubilee, Lantana, Hibiscus, Cape Plumbago, and so much more.
Planting shrubs of varying heights and colors gives a serene, peaceful feeling while adding pops of color throughout your landscape. Using pottery and containers is perfect for placing these colorful plants on and around patios and sitting areas.
Create The Perfect Space
There has never been a better time than now to refresh your landscape and create that dream yard you've always wanted. Create a fun, relaxing, tranquil space to escape from the day-to-day chaos. A space that you and your entire family can safely enjoy while getting healing benefits both physically and mentally. Stop by any local Moon Valley Nurseries farm and enjoy the fresh air and open spaces and get your project started today. We also welcome phone calls; FaceTime consultations, or you can chat with our experts from the comfort of your own home! Help us and keep our local communities growing while supporting a locally owned business.