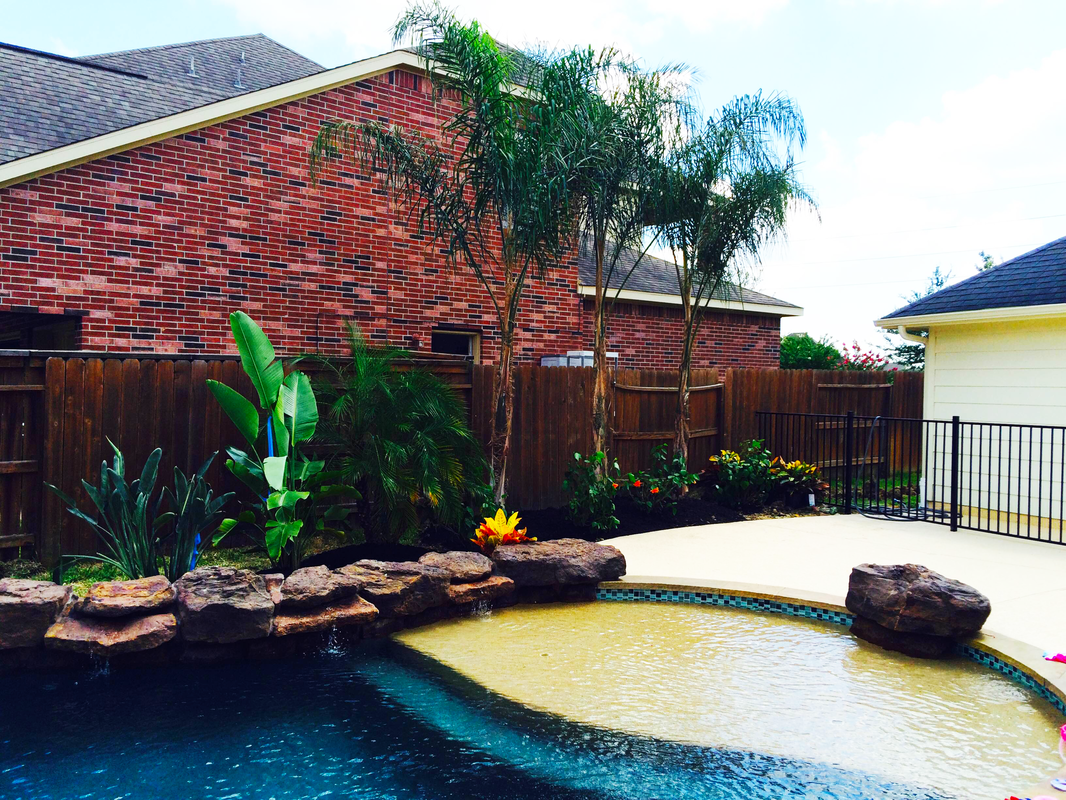 Have you always wanted to bring the look and feel of a resort to your landscape? Well, now you can with four resort style palms for your pool. In part 3 of our series on "Palms For Your Pool", our experts at Moon Valley Nurseries have identified four statuesque palms that bring elegance and beauty to the landscape around you pool.
Is available space around pool tight? Check out of other blog posts on different size palm trees for your landscape.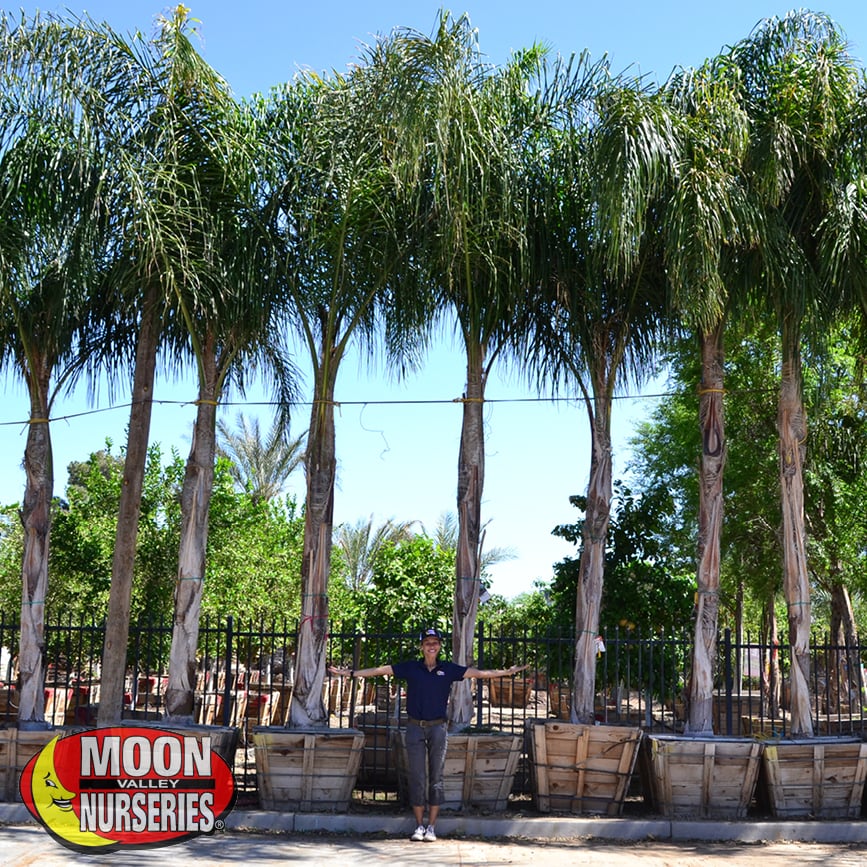 Piru Queen Palm
Specially grown at our farms, the Piru Queen Palm is unlike other Queen Palms. Our Piru Queen Palms feature thicker and harder trunks, denser and greener fronds, and produce fuller crowns. Our Queen Palms can handle hot summers, cold winters, and windy days. The palm is supported by a narrow trunk which makes it ideal in tight spaces around your pool, but it does require overhead space as the palm grows to statuesque heights.
Click to read more about the Piru Queen Palm
---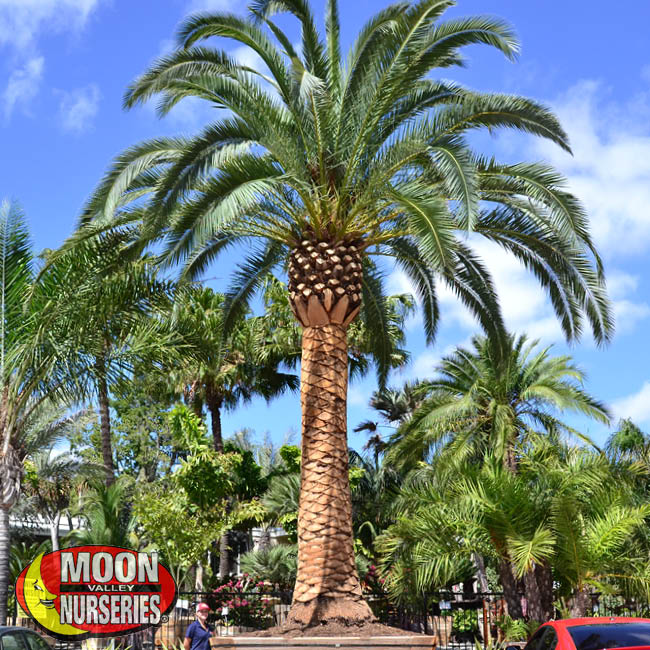 Named for its resemblance to a pineapple when the palm is younger, the Pineapple Palm produces wide fronds and requires space when planted around a pool. It grows slowly, eventually forming a wide trunk and its fronds begin to rise from the ground, creating a classic palm tree shape. The Pineapple Palm can handle the cold and loves the sun. It's a popular choice for tropical landscape and is commonly seen around resorts.
Click to read more about the Pineapple Palm
---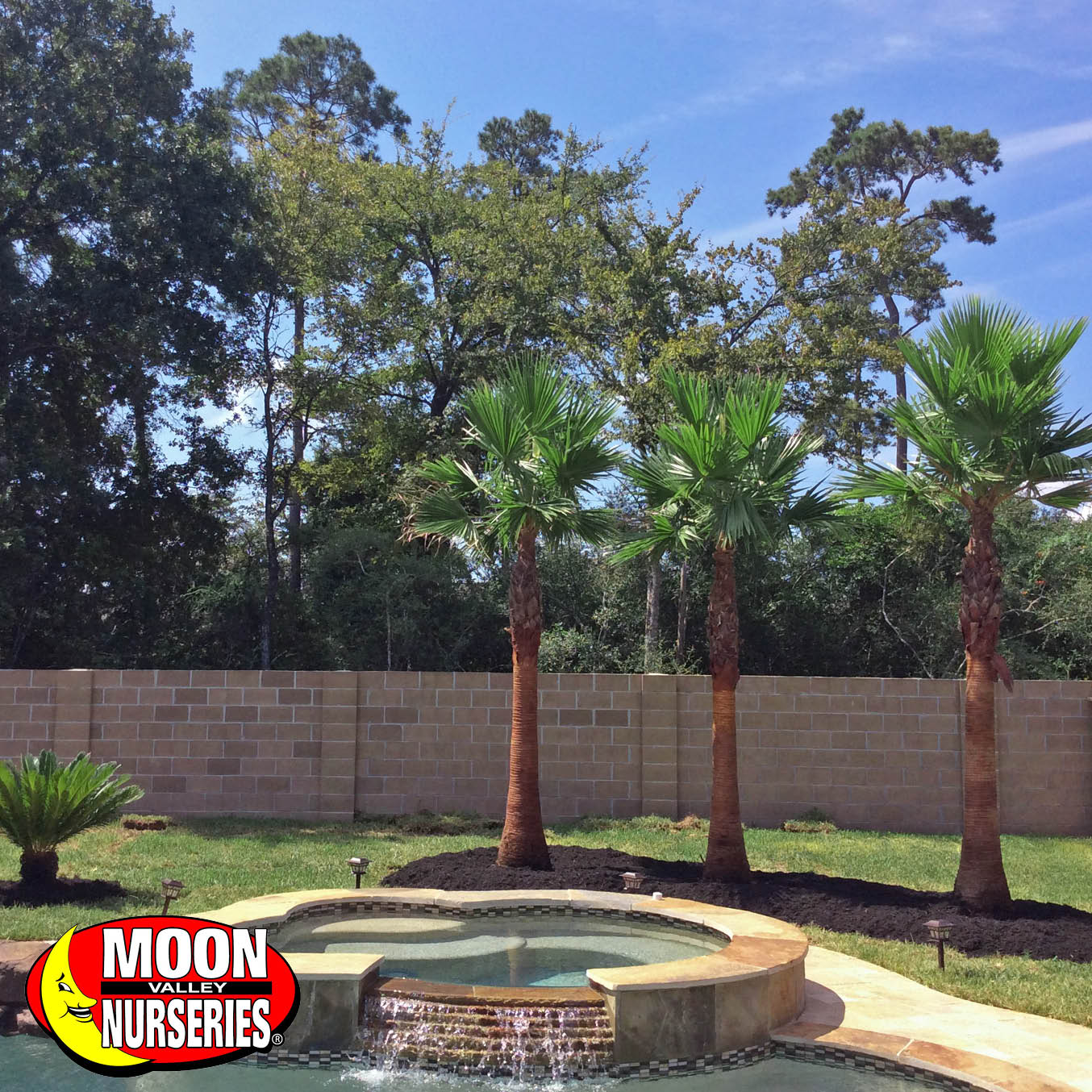 Mexican Fan Palm
A classic resort style palm tree, the Mexican Fan Palm features a single trunk and is desired for its ease of growth. It can handle cold weather and thrives in the sun. The Mexican Fan Palm looks great when planted in clusters and its trunk can be skinned for a unique "cigar cut" effect that lends itself to a more formal appearance.
Click to read more about the Mexican Fan Palm
---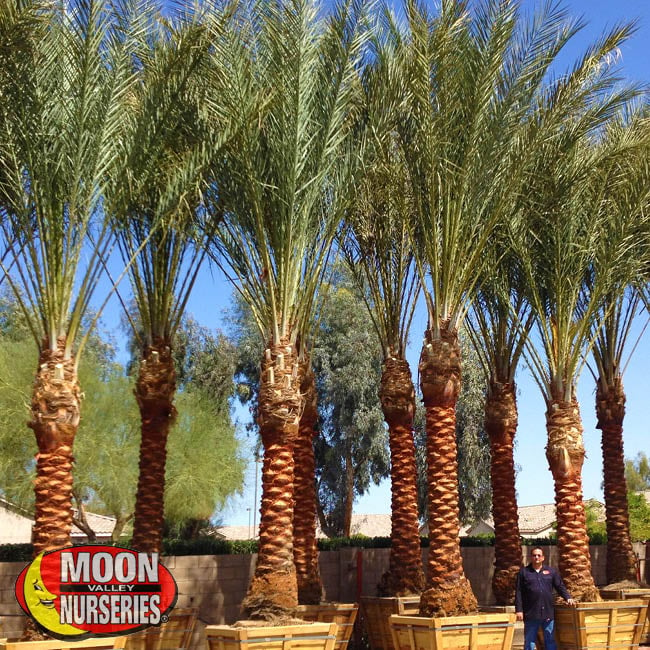 Date Palm
The ultimate palm for your pool, Date Palms are usually found at most resorts and shopping centers. Around pools, Date Palms provide excellent shade due to its wide fronds and it has practically no litter. The Date Palm looks great when planted in clusters of 3 to 5 and is hardy to cold, heat and are drought tolerant.
Click to read more about the Date Palm
---
It's important to take into account what the palm will look like five years after planting. The cute little palm next to your pool could turn into a large palm that engulfs your pool in years. When you visit any of our
4 huge Moon Valley Nurseries locations in Houston
, be sure to bring in any photos of the area around your pool so our experts can help select the best palms for your tropical paradise!