From Our Farms to Your Yard! No One Does It Better!
Moon Valley Nurseries has got you covered whether you have a battered landscape due to the stress of summer or are looking for one of the best ways to increase property value with an improved yard. In fact, no one does it better than us. You see, we value engineer all of our products so that you can rest assured that you are getting the absolute best quality trees at the best price. Let's face it, time is precious, and most of us do not want to wait 20 to 25 years for trees and other plants to grow to a size that makes your yard look complete and beautiful. Buy specimen trees, and the wait is over!
---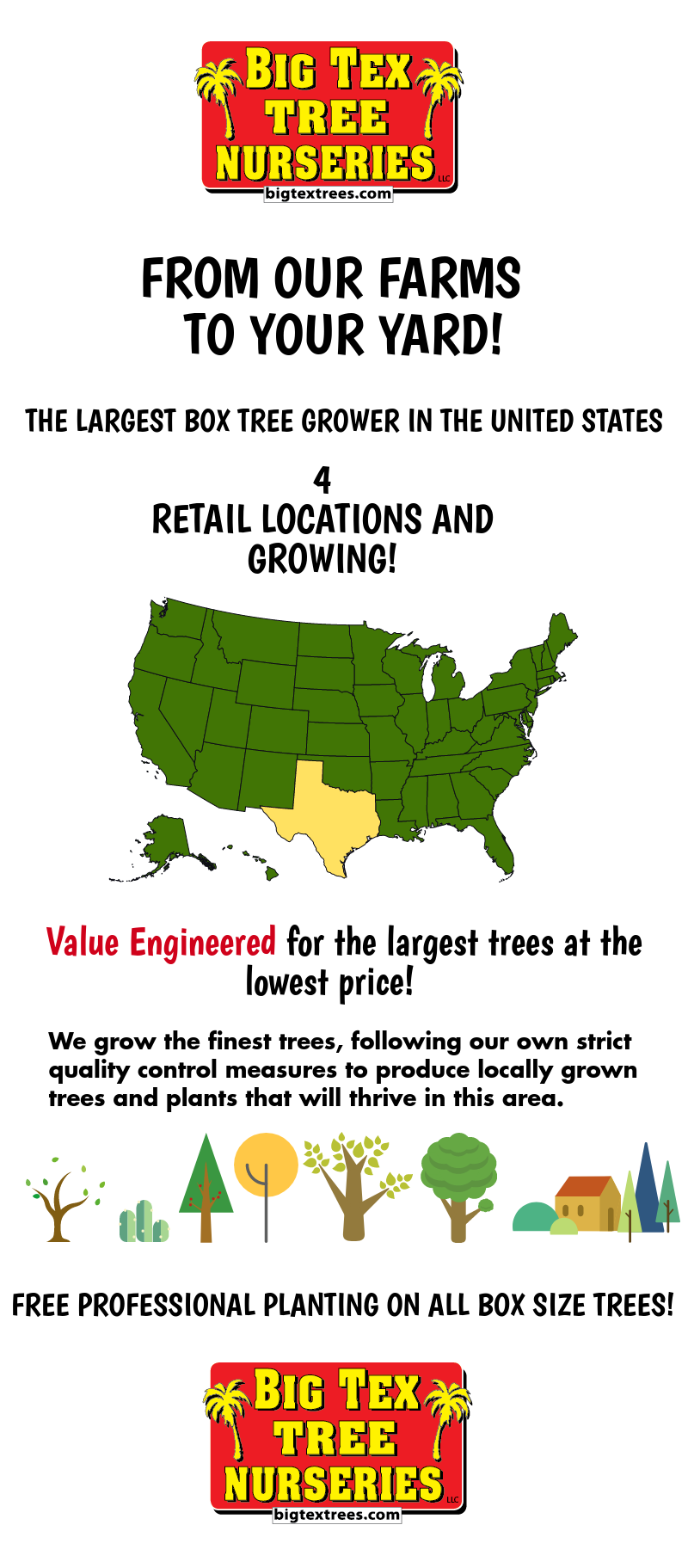 Our Family Farms
We grow the most beautiful trees anywhere, following our own strict quality control measures to produce locally grown trees and plants that will thrive in the area you live! Everything is value engineered, so not only are they grown from our selected mother trees in our labs, but they are also a tree that is guaranteed, always. Our huge Glen Flora Farms in Texas include everything from Crape Myrtle to Live Oak trees, citrus, and fruit, agaves, to cycads and palm trees, and so much more. And while our farms are not open to the public, you can always make an appointment to visit our huge grow farms – we even have a landing pad for those that wish to fly into our grow farm.
Home of Specimen Trees Ready to Thrive!
If you want an instant landscape, you will want big trees, palms, shrubs and other plants. If you want privacy, consider trees such as our Japanese Blueberry (Elaeocarpus decipiens ) and Carolina Cherry trees. These trees are great to block out unwanted views and noise in style as well as being useful windbreaks. Drought tolerant trees? We grow them too, take a look at the Desert Museum Palo Verde for a tree that is sure to get your yard noticed for all the right reasons! Looking for palm trees that bring the look of the tropics to your home? We have them too, such as our lush Pindo Palms and Sabal Palms! Are you originally from the east coast, or do you simply love fall foliage? We grow deciduous trees, such as Red Push Pistache trees that bring the look of a New England autumn to your Houston area home! Looking for trees that can provide massive amounts of shade? You will love our variety of Ash tree specimens! We have been successful for so many years and continue to expand because we are the growers so that we can offer specimen trees that can transform any size yard to an instant landscape today!
Much More than Premium Trees at the Best Price!
Besides our incredible selection of premium trees at the best price, we are also proud to offer professional landscape design consultations. Our experienced landscape design pros are available to help you create your dream landscape, and this service is free at any of our nurseries! And for a nominal fee, we are happy to help you create a beautiful landscape and consult with you at your location. Moon Valley Nurseries sweetens the deal even more with FREE PLANTING! That's right! We bring the trees to your house and plant them for you! With free planting and professional design, Moon Valley Nurseries makes it so easy to achieve your landscaping goals!
Check Out these Specimen Trees Ready to Go From our Farms to Your Yard!
---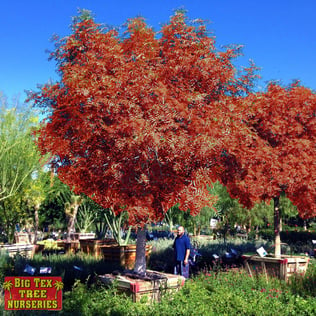 Red Push Pistache (Pistacia chinensis):
these medium to large deciduous trees are grown from cuttings and are guaranteed to have that lovely red fall color! These low-maintenance trees are an excellent choice for adding shade to your yard in the summer! This Chinese Pistache cultivar is drought tolerant too so that they are ideal for growing anywhere in the Southwest!






---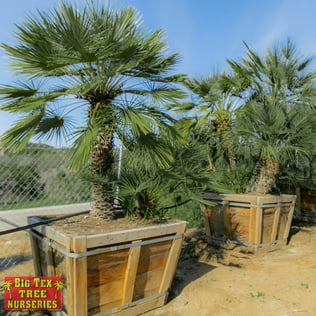 Resort-Style Windmill Palm (Trachycarpus fortune):
a perfect palm tree for anyone dreaming of going back to their last tropical resort vacation and want to bring that feeling, vibe, and look back home to the Southwest. Our resort-style Windmill Palms are incredible planted alone and are absolutely stunning when planted in groups! Beauties when planted poolside or used as a focal point in the front yard too!




---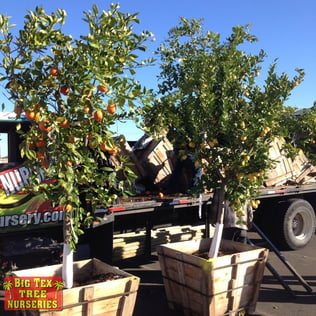 Citrus and Fruit Trees:
grow your own fruit and reap the rewards! We have extra-large fruit and citrus trees available right now, bearing fruit and adding plenty of beauty to any size yard! Right now you can buy Peach, Apricot, Apples, Nectarines, Orange, Limes, Plum trees and more. Visit us and find the perfect citrus and fruit trees so that you can create an edible landscape today!





---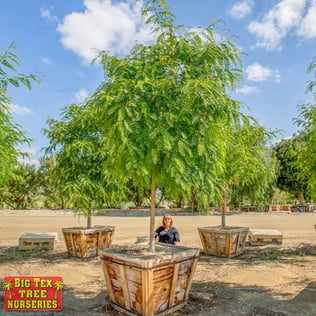 Tipu Tree (Tipuana tipu):
if you need shade, you cannot go wrong with a colorful Tipu tree! These medium to large sized trees put on a show when the golden blooms arrive in late spring, creating a beautiful contrast with the feather, bright bluish-green foliage. Tipuana tipu is one of the best shade trees you can find and is sure to add year-round beauty to landscapes.





We Are Growing and Expanding!
Plant more trees! We want everyone in America to be able to have a beautiful landscape with our custom-grown, value engineered trees, shrubs and other plants. So, with that said, we are growing and expanding, bringing our incredible specimen trees, shrubs and other plants as well as our renowned customer service and design consultations across America. You buy it, and we plant it so that it cannot get any easier to have your dream landscape!